The F Works
---
Welcome to the 8th in the series of The F Word. Recently I asked my watchers in a
poll
about their one favourite work by an artist in deviantART, with a reason as to why they chose it, even if it wasn't mandatory. I also have a few more wonderful works to feature as well along with some other information around dA including contests!
Enjoy

TimmehMonster suggested :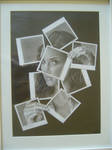 by
ChalmersArtwork
"It looks cool, and its all done by [pencil. Id say its amazing!"
SilentKara suggested :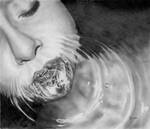 by
Papkalaci
"It is just amazing

"
sonic-lover-forever

suggested :
:thumb192638157:
by
theTrue-LunaXwuv
"I love this artist! She is amazing!

"
lindelokse suggested :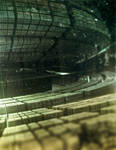 by
ChaoticAtmospheres
"He's amazing, his are by far the best mandelbulbs I've ever seen

"
dhik-a

suggested :
by
badcciintra
"The lightning is just killing. Also check her gallery, I promise you'll not be disappointed."
luckydesigns suggested :
by
antontang
"I love all of
antontang
's photos, but this is one of my favorites. Check out that detail! And the DOF is pretty amazing, too. The creativity is just beyond awesome."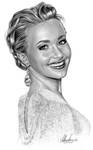 by
AthenaTT
"This is a PENCIL drawing! It looks so realistic! There is so much detail and time put into this, it's just...wow."
Pola-444 suggested :
The ShoeboxI got a brand new heart today
it's nice and shiny too...
I'm gonna leave the wrapper on
till I find the one girl who
I'd like to share my new heart with...
Oh look! That spot is blue!
My new heart has accessories...
love, joy, hope, and trust.
I better read the instructions,
I don't want the thing to bust.
"Warning: Please read before you open"
HA! It's not from toys 'r us.
The Use and Care section tells me
to "Give it plenty sun"
"Don't over water your new heart,
tears make the colors run."
"Be careful who you share it with,
your new heart's yield is: 1"
"For best results use every day"
That shouldn't be too hard.
"There is a risk of burning when
you turn on your new heart."
"Don't leave it out there for too long,
or it will grow cold and hard."
So I met this girl on campus who
likes the sun, yellow, and flowers...
I got to thinking, "This could work"
And bought her some sun flowers.
I lent her my heart, and then we played
for days that seemed like hours.
But in the end, we were just
by
neotsn
"My favorite piece of writing I think ever."
ReBaka-Chan suggested :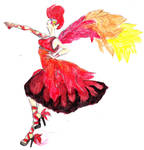 by
IsaacMonster
"Because it is just f'in amazing!"
FenrirKeyblade

suggested :
:thumb210610327:
by
Ninillie
"Because it's very cute, soft and sweet. <'3 "
Elephantfreak suggested :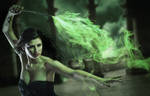 by
michellemonique
"Great model and use of the general description of a Death Eater."
evermorefire suggested :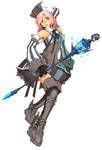 by
ippus
"An amazing character design for a great game!"
VeelaBunny

suggested :
by
DemureElite
"Anything
DemureElite
. I simply
ADORE
Her coloring, and drawing style."
DoubleVixen suggested :
by
jrbarker
"
jrbarker
continuously makes unique and original digital art, without the watchers he deserves. Check him out and provide some support for his hard work. :3 "
Broken-Lithium suggested :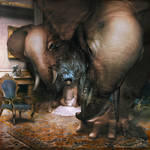 by
Ryohei-Hase
"THIS.
because it's so fucking awesome in every way"
Topicality

suggested :
by
Shoofly58
"Love
∞
it. I adore the colors and perception of depth."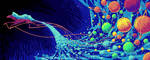 by
WindieDragon
"I love the crazy colors and how it all is so cohesive

"
Astralseed suggested :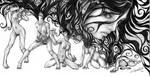 by
Einsamkaith
"Expressive and simply fun!"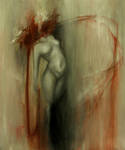 by
reglorify
"I've always loved surreal paintings and something about this one is hauntingly beautiful."
XxepIkzxX suggested :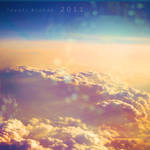 by
Photoloaded
"The colour of the sky is just beautiful!
Almost feels like I'm standing on those clouds

"
aLzRitH suggested :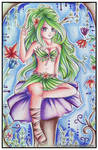 by
Tajii-chan
"Beautifully coloured and awesome! "
ArtisnotanAccident suggested :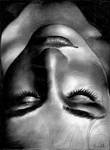 by
Camelia-07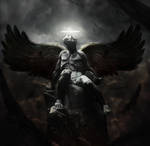 by
CaelGibran
"Brilliant work."
BDT466 suggested :
:thumb175929890:
by
tgon
"This piece had me in awe from the moment I laid my eyes on it! Such strong emotions are captured, really driving home a sense of motherhood and the love that the title carries. Just stunning!"
---
So here are some of my favourites. Simply put, these are some of the amazing works I have seen, whether for their simplistic or humorous nature, sheer skills or some unexplainable motif



Hopefully, there is palatable work for everyone from some extensive categories!

Give love to these excellent deviations. Every single piece deserves exposure and shows effort, skills and talent!
Enjoy

Fractals
:thumb192605446: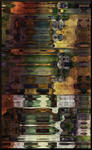 Cartoons and Comics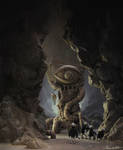 Emoticons


Design and Interfaces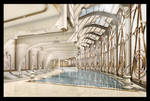 Digital Art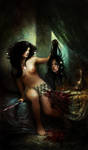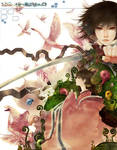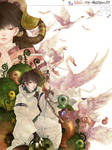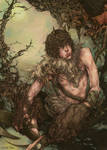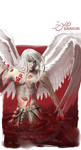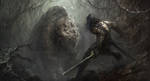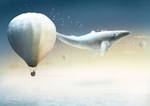 :thumb149980981: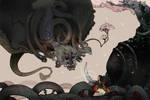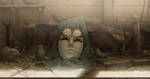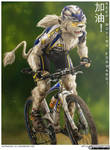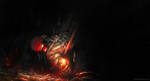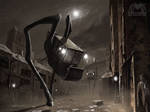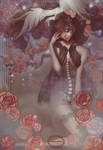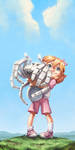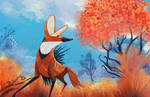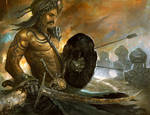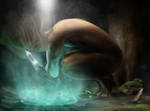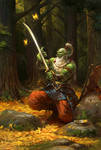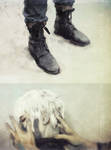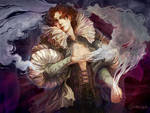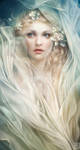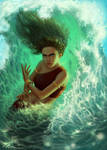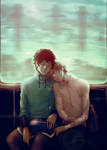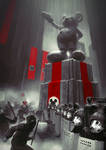 Photography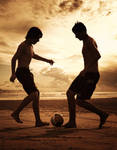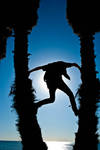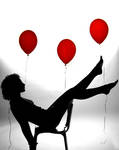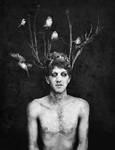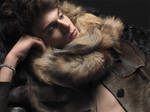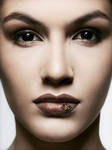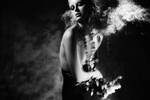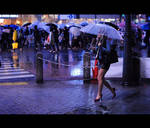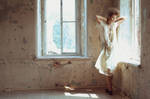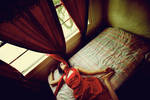 :thumb210830999: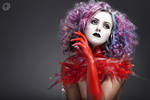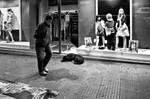 Artisan Crafts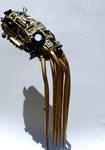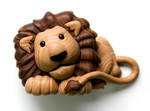 3D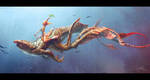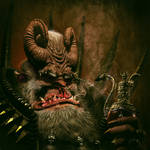 Traditional Art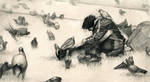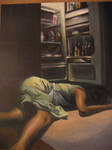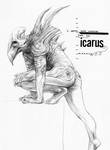 :thumb204842795: :thumb190181644:
:thumb208731143: :thumb208726188: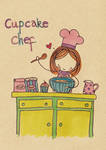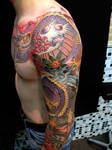 Space art and Sci-fi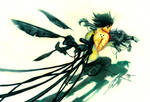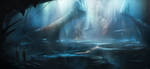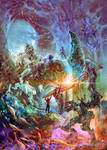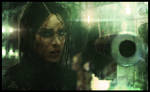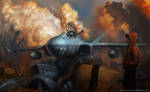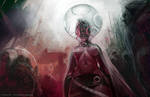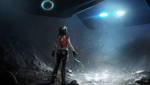 ---
Previous Issues:
---
Contests
Click on the hyperlinks for more information.


Private Eye in Los Diablos (Literature Contest)
-Ends Monday, July 4th, 2011.

The Spectacular Cheap Thrills Romance Contest
-Ends July 1st.

Concepts Of Love - Photography Contest!
-Ends Friday 10th of June

Stock and Resources Movie Of Your Life Contest!
-Ends Monday, June 13, 2011 at 11:59pm PDT

Great Prizes: Video Tutorial Contest
-Ends Monday, June 13, 2011 at 11:59pm PDT

Get Crafting Tutorial Contest
-Ends Part 1: 11.59pm PST 11th June Part 2: 11.59pm PST 11th July

Spring Into Vector Resources Contest
-Ends Wednesday, June 15, 2011 at 11:59pm PDT

Cat VS Fella Contest
-Ends June 15th

Photo-manipulation Collaboration - A Contest!
Theme: Weather -Ends June 30, 2011

Anthro In Advertising Contest!
-Ends June 15th, 2011 at 11:59:59PM PST

Mini-Contest: Me and My 'stache
by
dAseniors
-Ends June 12th

Contests Around dA - Thousands of Points to Win!

My Message for the Future Contest
-Ends June 15, 2011 11:59 Philippine Standard Time.

So I herd u liek progress? A Fan Art Contest
-Ends June 4th 11:59 PM PST

Contests Around dA - Win Huge Prizes!
by
DevNews

CorelDRAW International Design Competition
-Ends 11:59:59 p.m. EST, June 30, 2011
---
More and more

The Power of Observation & Features
by
NeoStockz

Help! We need your feedback about Portfolio
from
hq

Forums! The update you've been waiting for!
from
hq

Changes
from
printscommunity

Emoticon Legend: calling all pixels!
from
hq

The ability to "turn off" badges
from
hq

Sunday Brain Food
by
kkart

Juxtaposition
by
bdwfh

Jim Shooter: The Inking Rant
by
TimTownsend

Ego vs. Learning in photography
by
kkart

Coming Soon: A Unified Submission Process!
from
hq

Calling all deviantMeeters!
by
megturney

deviantART Featured in USA TODAY!
from
hq

CP?+SEEKING CONTRIBUTORS! + PIMPING
from
Community-Projects

The Roxy's deviantARTist of the week, 6/2
by
aunnyd

Shadowness – 180 days later
by
7shadows

Drawing Day - 2011 by Moonbeam13


Announcing the deviantART Stock Collection
from
StockProject

Staff Picks
from
printscommunity

Super speedy saving in dA Muro!
from :devdevbug:

The Senior 'Stache | May 29th 2011
on behalf of
dAseniors
, by
The-Senior-Stache

Love dA Lit: Issue 29
by
HugQueen
[
Complete list
]

The Ladies of Lit: Volume XI
by
LadyLincoln

40 Works of Art to Celebrate Endeavour's Launch
by
danlev

Photoshop Zombie Kit
by
NeoStockz

3D Art Debate - Modelers vs. Poser Users
by
KeremGo

3D Art Debate II - Poser Users vs. Modelers
by
KeremGo

Interview- Henri Cartier-Bresson -SundayTimes-2003
interview script shared by
bdwfh

Celebrating Deviousness - May 2011
-
electricnet
!

Celebrating Deviousness - June 2011
-
Exileden
!

Can You Draw the Internet?
by
aunnyd

Daily Inspiration #92
by
7shadows
for
shadowness.com

Playwright Albee Defends 'Gay Writer' Remarks
shared by
Memnalar

High Resolution Wallpapers Tuesday #8
by
7shadows
for
shadowness.com

Darkness Too Visible (in Contemporary YA Fiction)
shared by
Halatia

Have you checked out
projecteducate
? It provides weekly informative articles, contests and lots more related to each gallery in deviantART! This time it's
Fashion Week!
Brought to you by
mistercreevy
and
Pixel-Spotlight

Have you checked out
deviant365
?


You all can be updated related to most stuff in dA through these groups





:icondevbug::iconpremiummembers:






---
stay safe, have fun and create art!


phoenixleo
o_O
</div>