The F Works
---
Welcome to the 7th in the series of The F Word. Recently I asked my watchers in a
poll
about their one favourite work by an artist in deviantART, with a reason as to why they chose it, even if it wasn't mandatory. I also have a few more wonderful works to feature as well along with some other information around deviantART including contests. With this being the 7th issue, it will have a few more thumbs than usual!
Enjoy

BDT466 suggested :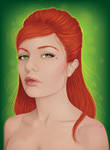 by
ChewedKandi
"

"
FenrirKeyblade

suggested :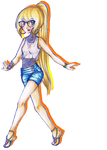 by
Anime-Angelz
"Dem glasses.
...I mean colours. Yes."
Anmaril suggested :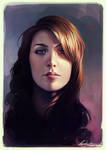 by
Charlie-Bowater
"It's a self-portrait, and I like it because the warm lightning, colours and the very natural flow of the brushes. It was not created with texture brushes or so on, and is well focused on the face with a soft background."
TsuchimikadoMotoharu suggested :
A Pawn of WarI am watching over this large field tied by glowing sunset on west. On north I can see the enemy`s army coming in my direction looking at my King`s army, I can see only a very few men remain from previous battle, the same I would say from ours foe`s army yet with a remains from army with big loses to both sides reducing each Battalion to what can be said at best has become a Squad looking at men, the best of best from each forces yet the most loyal soldiers each one prepared to give away their life without looking back at this point and between this men there is me, a warrior born to sacrifice myself for my country, king and people with that in mind I come to think which could come to be my last thoughts in my life.
What come to me was only 3 things, the birth of my son and his growth until the day that come with this army until here, my wife that I can`t see forget even on this bloodish field bathed by the sun I still remember the day that I asked her to mine and her words that follow
by
Cognitio
"I like this one but [i don't know] why."
Krissi001 suggested :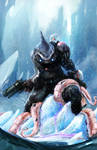 by
DanLuVisiArt
"I still love
JAWSOME -

"
Tarkie suggested :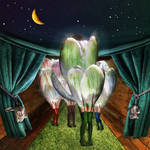 by
TheButcheress
GrannyJae suggested :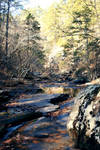 by
Loriele
"A peaceful place, wish I were there

"
Abyss-Valkyrie suggested :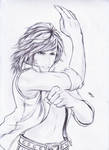 by
RyanPM16
"This really deserves more attention!!"
kesun

suggested :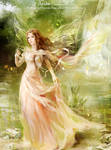 by
phoenixlu
"I loooove this picture! So very well captured, and so light!"
Astralseed suggested :
:thumb201720755:
by
SGuay
"This is one of my more recent faves. I've always loved surreal art, and this piece really caught my eye

"
Avantgarda suggested :
:thumb180093185:
by
QAuZ
ArtisnotanAccident suggested :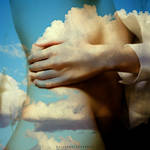 by
a63
"Very ethereal."
Elephantfreak suggested :
:thumb126786249:
by
tori-xx
"So many details!"
evermorefire suggested :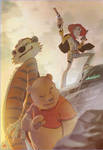 by
CoranKizerStone
Ionosphere-negate suggested :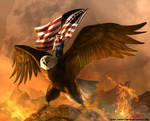 by
SharpWriter
"-It's Stephen Colbert."
Elvenwyn suggested :
by
alexiuss
"I have many favourite pictures here on DA, however, this one has to be my number one. To be honest, I have no clue as to why, but there's something about it that I just love."
photofairy suggested :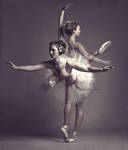 by
SuzyTheButcher
"There are a few that are all time favourites, but this one I suppose I can put as number 1

"
Naaik suggested :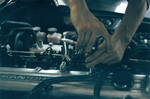 by
djinni--
"Because I can strongly relate to the emotion behind the photo."
aLzRitH suggested :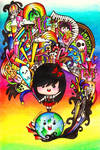 by
rianbowart
"This is such a beautiful piece from my fave artist herself !!

"
MechaFISHMechanics suggested :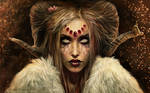 by
DianePhotos
"I really admire the lighting and the colours and the texture and the subject and the---------- everything."
XxepIkzxX suggested :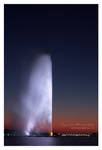 by
aymanko0o
"just love the shot..

..specially cuz of the fountain.."
almond-cake suggested :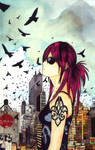 by
Agarwen
"fork! The guy is amazing. He puts all the effort to make it through and be that ... osom

"
hiddendelights suggested :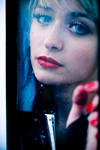 by
D0UbleF
"Something about it sticks in my mind. The forlorn expression, perhaps."
---
So here are some of my favourites. Simply put, these are some of the amazing works I have seen, whether for their simplistic or humorous nature, sheer skills or some unexplainable motif



Hopefully, there is palatable work for everyone from some extensive categories!

Give love to these excellent deviations. Every single piece deserves exposure and shows effort, skills and talent!
Enjoy

Fractals
:thumb200781510: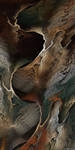 Photomanipulations
:thumb205923349: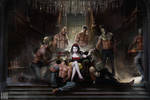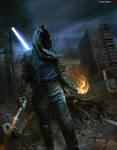 Cartoons and Comics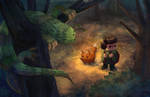 Emoticons

Literature
OrchardYour fingers are guillotines,
purely purposeful machines.
You pluck the apple,
and carve it clean,
find the core,
suck out the seeds.
Take a life
and taste the power,
it's arsenic
and sugar sweet.
You thank God and the devil
with a crooked smile
that the day is young,
and so are they,
and just ripe enough
for you to eat.
Design and Interfaces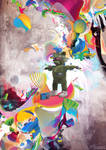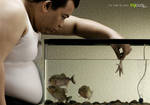 Digital Art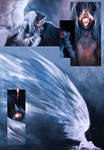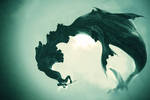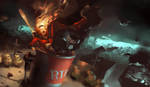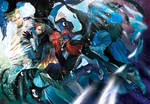 :thumb74459507: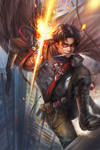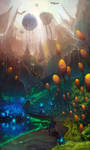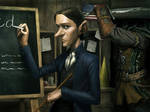 :thumb201017157: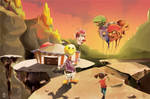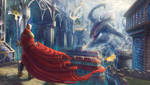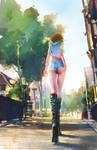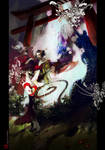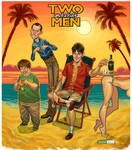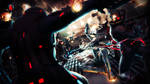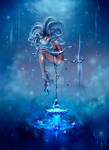 :thumb192003143: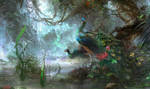 Photography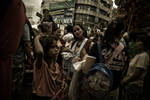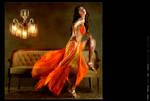 :thumb192159565: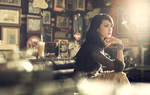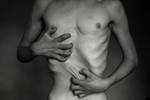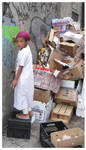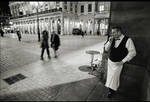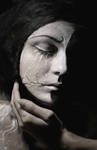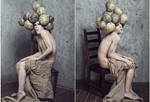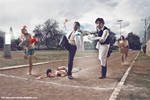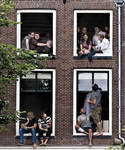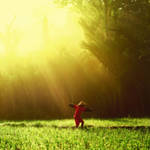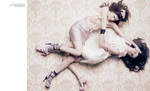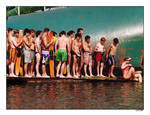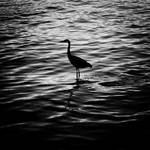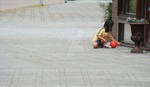 Artisan Crafts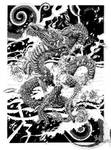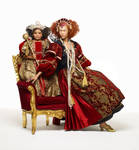 Traditional Art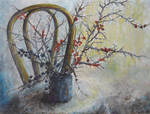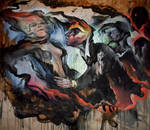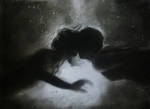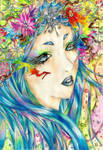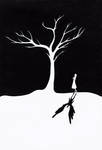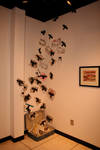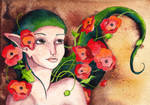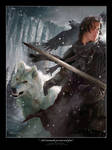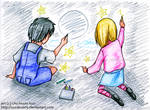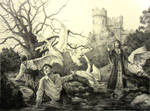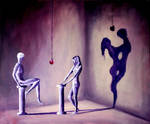 Vectors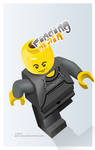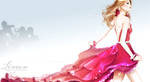 Game Development Art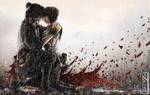 Space art and Sci-fi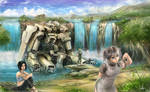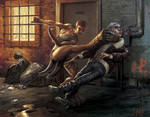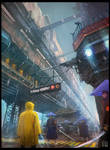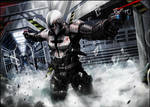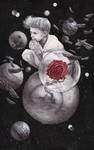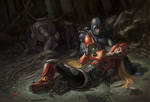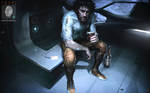 ---
Previous Issues:
---
Contests
Click on the hyperlinks for more information.


Shadowness For The Win Contests

Contests Around dA - Thousands of Points to Win!

APN Contest: New Beginnings in Nature!
-Ends Monday May 23rd 2011

Macro Contest : Beauty in everyday Objects
-Ends May 8th , 2011 11:59PM PST

My Message for the Future Contest
-Ends June 15, 2011 11:59 Philippine Standard Time.

Get Your Pokemanz On Contest
-Ends May 25th

A Mascot for your country
- Ends April 27th

So I herd u liek progress? A Fan Art Contest
-Ends June 4th 11:59 PM PST

Earth Day's "TRASH TO TREASURE" Contest!
-Ends May 15th

Contest - Win 4,000 Points! All Medias!
by
DevNews

Pink Cherry Tree Contest
-Ends May 1st
Traditional only

CorelDRAW International Design Competition
-Ends 11:59:59 p.m. EST, June 30, 2011

Original Characters At Their Best Contest!
-Manga/Anime Contest Ends May 18th, 2011 at 11:59:59pm PST

Kiseki Wacom 4th Competition - Winter
-Ends 31st May 2011
---
More and more

Maya Tips: Camera Scale
by
KeremGo

Cartoon explaining Japan Nuclear Crisis

Love dA Lit: Issue 23
by
HugQueen
[
Complete list
or
here
]

30 Writers You Should Discover: Volume III
by
LadyLincoln

The Ladies of Lit: Volume IX
by
LadyLincoln

Feelancers Guide (A clients P.O.V.) by Brett Bean

7 Things Photographers Should Never Do
shared by
kkart

Understanding Photojournalism: The Basics
L1
,
L2
,
L3
,
L4
as part of
projecteducate
by
Timothy-Sim
. More can be seen in
projecteducate
!

CR: Photojournalism - Shooting your first gig
by
GIVEthemHORNS
shared by
Timothy-Sim

The
communityrelations
team has now new gallery moderators as well as several GMs who have stepped down! Check out
the blog
if you are unsure whom to suggest Daily Deviations as well as
this update
which shows acting Gallery Moderators for a few galleries!
Also make sure to read
Community Relations Newsletter by Moonbeam13 as major changes are ahead for CR!


Photomanip for beginners
by
kuschelirmel

Photoshop Pen Tool [HD] Video Tutorial
by
NeoStockz

PhotoManipulation: Killer Links & MicroTips
by
NeoStockz

PE - DYK : Fractals Are Nature Artworks ?
by
SaTaNiA
as part of
projecteducate

Science Fiction art of the month v.27
by
gucken

Have you checked out
deviant365
?


Have you checked out
projecteducate
? It provides weekly informative articles, contests and lots more related to each gallery in deviantART!

Celebrating Deviousness -March 2011
-
PurpelBlur
!

Celebrating Deviousness - April 2011
-
VelCake
!

You all can be updated related to most stuff in dA through these groups





:icondevbug::iconpremiummembers:






---
Stay safe, have fun and create art!


phoenixleo
o_O
</div>