The F Works
---
Welcome to the 6th in the series of The F Word. Recently I asked my watchers in a
poll
about their one most favourite work by an artist in deviantART, with a reason as to why they chose it, even if it wasn't mandatory. I also have a few more wonderful works to feature as well

Enjoy

suzaku009 suggested :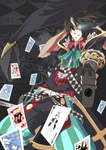 by
xephia
"
xephia
is an artist who is always improving. I love everything about this piece - the pose, the colors, and even the cocky grin on the character's face."
Elephantfreak suggested :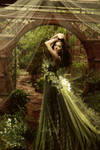 by
ForestGirl
"
"In a moment of peace"
is one of my favorite works because of the way the artist managed to interweave all of the aspects of their piece together. I personally like the flowers on her dress the best because of the way they seem to give off light."
GrannyJae suggested :
HT - Punk Rock BirdsSee those punk rock birds
With their wild golden mohawks
Screeching up a storm
by
noisybubbles
"It's fun and funny, and fits the nature of haiku with the vivid image it creates

"
Cognitio suggested :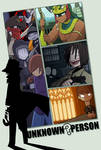 by
Unknown-person
"He is my favourite artist here on dA, his art is very good with a nice style, each character take a simple draw(or to me at least looks simple by him) to be created and yet they got a high level of charisma that makes you want to see move, even if this a work is just your ID with his characters matching his very outstanding background and summary to self characters, they [make me] remember each work done by the artist before be it a flash or be it a comics so far it."
hpemouyevoli suggested :
by
chicinlicin
"I love the way she colors, and the magic and energy she creates in her pieces!!!"
PatrickRuegheimer suggested :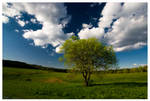 by
one-shot-below
"The Colors in this shot are just beautiful and brisk, I can't stop peering at this. Also the Sky looks amazing and the Lighting is just perfect."
SanguineEpitaph suggested :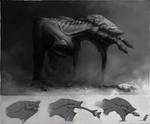 by
LindseyWArt
"This is one of the most wondrous sci-fi creatures I've ever seen...
LindseyWArt
is my artistic idol. She has such creative vision and she is really nice and always willing to answer questions and help developing artists.
Not to mention.
Her art is BEAUTIFUL."
the-angry-blob

suggested :
:thumb186656330:
by
Rugely
"Just lovely <3"
ReBaka-Chan suggested :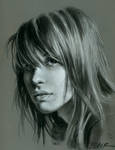 by
Cynthia-Blair
"This is one of the most realistic painting i have seen anyone do! plus I love Hayley Williams!"
pokemoneg suggested :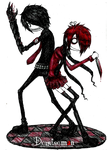 by
DemiseMAN
"I really love that this was done with pen. My friends talk about how they haven't seen anybody who does pen art so I showed them this. They were amazed. It's kind of hard to do pen art and keep the form of the character, but it's done really well and I love it."
PrincessKooh suggested :

by
Helen-Baq
"'cause its awesome!"
Tajii-chan suggested :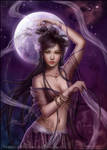 by
dark-spider
"One of my favorite artists on dA- hands down. Her style is absolutely mind blowing- realistic and gorgeous! And the way she works with details is absolutely amazing, and completely inspiring. In this piece in particular, I really love the flow of the clothing and the beautiful shades of purple. The expression is so fine and soft, and the hair is beautiful as well!

"
Xdeathwingx suggested :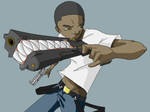 by
AniGami
"I just love this character [as] not only does he look great but the story behind this does have sad things going on. ..there is happiness in there to the way he loves his friends and the outstanding love for his sister and that he will go though hell and back just for her [which makes this] just a great character. Please check him out."
Arwey suggested :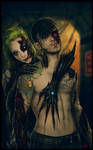 by
Peter-Ortiz
"
Peter-Ortiz
is definitly one of the best digital artists I've ever seen... His pictures are so realistic.. scary and the colours and all that stuff.. just gives me shivers every time I look at these paintings. His best I would say is [the thumb above]
He's just... AWESOME EPIC and so on... look at his pictures, he deserves more attention. (: "
evermorefire suggested :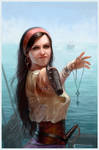 by
katea
"There's just so much expression, and the use of colors is phenomenal. The picture gives off the feeling of...[being]
alive
."
Topicality

suggested :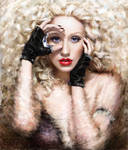 by
ChipWhitehouse
"Loooovve it. It makes me want to paint digitally."
Shootingstar-pink suggested :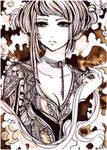 by
koyamori
"I really like this artists ability to work with simple lines to create great pieces. I have recently become a fan and I feel this person deserves more love :3. This art shows how a single line can really make a difference in the complete work

"
---
So here are some of my favourites. Simply put, these are some of the amazing works I have seen, whether for their simplistic or humorous nature, sheer skills or some unexplainable motif



Hopefully, there is palatable work for everyone from some extensive categories!

Give love to these excellent deviations. Every single piece deserves exposure and shows effort, skills and talent!
Enjoy

Fractals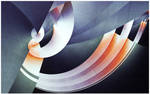 Photomanipulations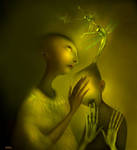 Cartoons and comics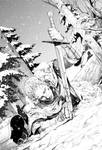 Emoticons

Digital Art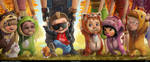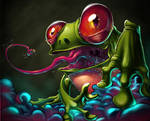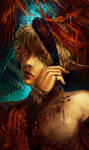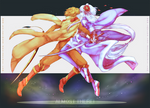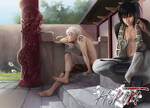 :thumb131448755: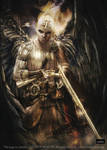 :thumb89036970: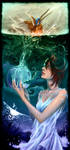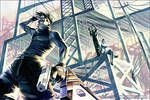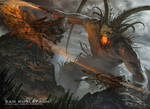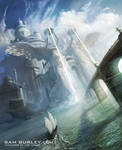 :thumb186617655: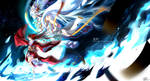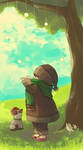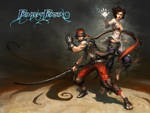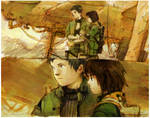 Photography
:thumb186405664: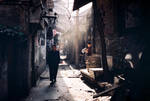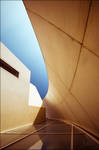 :thumb190759698: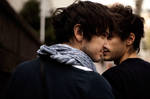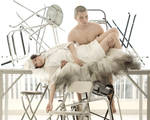 Traditional Art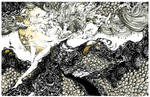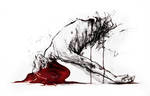 :thumb167076531: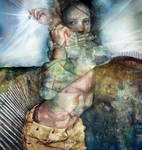 Space art and Sci-fi
:thumb189799918: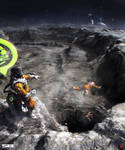 ---
Previous Issues:
---
Deviants in need

rydi1689
is offering commissions to help her current situation. More information here:
Click here
!

Reaper-X
is trying to come up with funds for college applications, and he could really use the assistance. More information here:
Click here

Feidhelm
is selling a few of her paintings with shipping free as she really needs the money.
Click here
for more information!

GreiaPrince
needs our help and support. She is doing a Fundraiser for US$ 1,000.. for cancer research and donating 50% of the proceeds from her prints to this foundation.
At the end she will donate her super long incredible hair by shaving off and going bald. It is an incredible thought and action.. please support every way you can. For more info. please go
here
!
Help spread the news!
---
Contests
Click on the hyperlinks for more information.


Artisan Crafts Contest
-Ends February 4th 2011, 11:59PM PST.

Dragon Design Contest
-Ends February 1st, 2011

Manipulate Your Music Needs YoU to Enter!!!
-Ends Friday February 4th, 2010 at 2:00pm PST.
open to group members and admins.

Kiseki Wacom 4th Competition - Winter
-Ends 31st May 2011

Dr. Pepper Presents Game Mashup Mural Contest
-Ends 11:59:59PM (PT) on March 1, 2011 (U.S. Only)

The White Contest!
-Ends February 28th, 2011.

Imitations & Idols Contest
-Ends Tuesday 1st March, 2011

Vector Week: Evolution of Vector - Contest
-Ends 11.59:59pm PST Wednesday 16th February 2011.
Any notes received after this time confirming their submission will not qualify.

Blurple's Hidden Code Game
-The search will continue on until all codes are found or February 9

2011 DeviantNews Contest
-Ends March 10, 2011

4 Seasons Contest win over 20k points + entries
-Ends February 14th 2011 (currently open) (00.00/12 pm, GMT +1, Rome)

The Monochrome Contest
-Ends February 11, 2011 at 11:59pm EST.

Tattoo Drawing Contest
-Ends February 28, 2011

Eyes Of Fire: Seeing Flame And Ash
-Ends April 1, 2011

Manga/Anime Repeating Contest JANUARY 2011
! -Contest Theme: Party

Win 3 Month Subscription from #dArtzine!
-Ends FEBRUARY 28th, 2011

Not For Sale: 2nd Annual Anti-Trafficking Contest
-Ends June 2, 2011. Brought to you by
KneelingGlory
Open to Photography, Literature, Traditional Art, and Digital Art.

#Stamp-Kingdom's Jan Contest: 'Round The Outside
-Ends January 31st 2011, 23:55pm

CommOps CSS Contest
-Ends 1st OF FEBRUARY 2011

Stock & Resources Contest - Beautiful Bokeh
-Ends 11.59pm PST 31st January

The Brother Grimm Film & Animation Contest
-Ends March 12, 2011

Contests Around dA - Win Thousands of Points! -28th issue

Letters To Myself - Contest

Chun-Li-Club
Avatar Contest 2011
-Ends February 15th, 2011
---
More and more

aunjuli
's
Giveaway One: Food Memories. Join in!
with chances of winning points, books, etc!

DevNews
released their recent article containing news articles from around dA from January 15th to 31st!
devNEWS January 15-31 News Collection!">

HugQueen
's
Love dA Lit: Issue 13
is out! [Previous Issue:
12
,
Love dA Lit: Issue 11
,
10
,
9
,
complete list
]

MyntKat
is now doing Artisan Crafts week as part of
projecteducate
and you should really check it out! I didn't know there was batik works in dA until I saw her news articles


For all fractal enthusiasts and fractalists, you should check out
Xyrus-02
's latest release of
Apophysis 7x Version 15

The
communityrelations
team has now new gallery moderators.
Welcome to: Nyiana-sama for the Manga/Anime gallery omgitsacat who also joined the Manga/Anime gallery, LottnessMonster who joined the Text Art and Typography gallery, serpentinekiss who came back to join Fetish Photography, Alexander-GG for Skins and Themes gallery, TommyGK for Fan Art gallery, ClickClickBangUK for Artistic Nude Photography, NalaFontaine for Anthro gallery, takethef for the Street Art and Graffiti category, and VAngelLJ for the Vexel gallery Also, thanks to Shalora who stepped down from her duties from Conceptual Photography gallery and mintyy who stepped down from Emoticon gallery, as well as chutkat and deerlordhunter who stepped down from Manga/Anime gallery. Also, VSConcepts of Wallpaper gallery, GaioumonBatou of Literature gallery, jussta of Vexel gallery, pica-ae of Text Art & Typography gallery and Ricardo-Rick of Street Art and Graffiti gallery stepped down from their Gallery Moderation position. Go give them all a
There are still open positions for Animation, DeviantART Related, Film, Photography -General, Photography - Conceptual, Traditional Art galleries left.
Click here
to go to the page!

Have you checked out
deviant365
?


Here's an update from deviantART's awesome
dt
Team regarding
recent security enhancements
!

What is Urban and Rural?
- An informative journal about urban and rural photography from
Urban-and-Rural

Changes to MN@ Volunteer Experience

Popcorn Corner with asesinatuya
by
ArtisnotanAccident

Interview - Garry Winogrand (1974)
- A link transcripted by
bdwfh
to put in dA!

Blocking the Skype Toolbar in Firefox
-
"This subject matter is somewhat relevant to deviantART since the Firefox Skype Toolbar is known to be the source of various website issues for deviants using that combination of web browser and add-on."
-
MidnightExigent

30 Writers You Should Discover: Volume II
by
LadyLincoln

projecteducate
's
Introducing Inkscape
by
BDT466
"It's a free Vector Program"


Celebrating Deviousness - February 2011
-
TimTownsend
!

Google Art Project
-
Introducing the Google Art Project. Now you can explore galleries from around the world online, discover and ZOOM up to hundreds of artworks - googleartproject.com
-
fourteenthstar

A Photo Manipulator's Manifesto
-
An article celebrating the glory of Photoshop and what it means to be a Photo Manipulator.
-
NeoStockz

You all can be updated related to most stuff in dA through these groups





:icondevbug::iconpremiummembers:






phoenixleo
o_O