seniormentors
is delighted to bring to you a monthly interview series that is all about our Mentors! Welcome to the second in the series, which will introduce our Mentors to the community so all can get to know them better.
This month we are pleased to interview the one and only
pinguino
. She is a former DeviantArt Gallery Moderator (now known as a Community Volunteer), and is our Interactive Design mentor at
seniormentors
.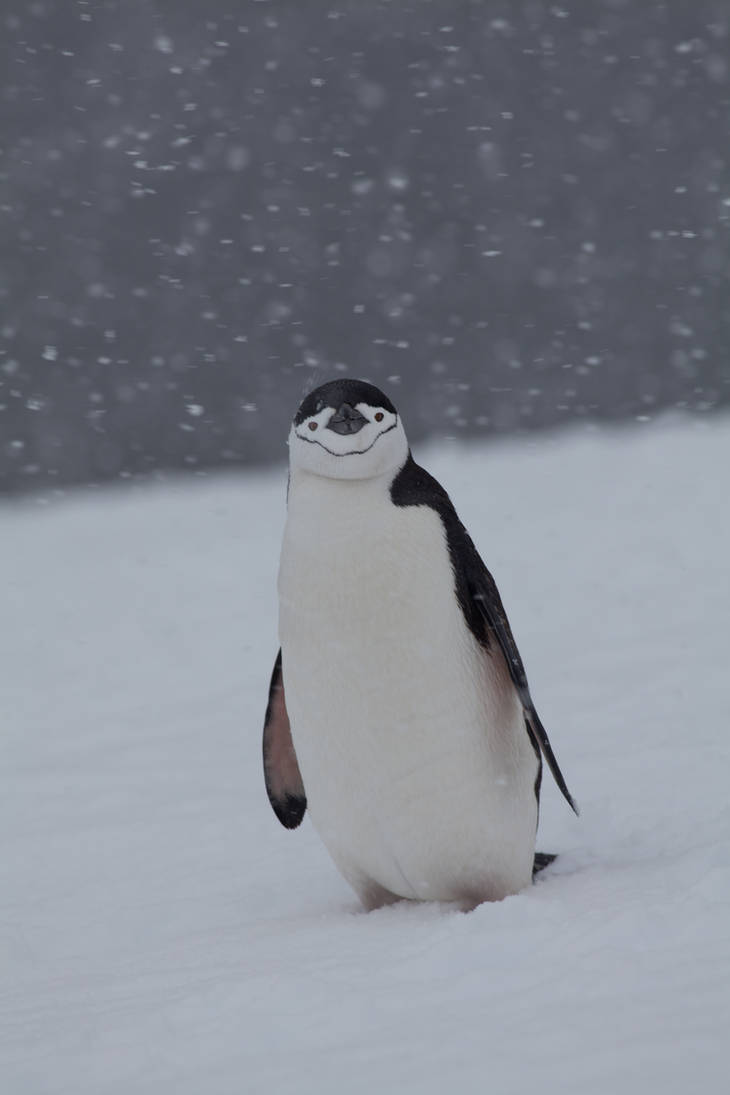 Why did you join DeviantArt and what made you continue staying on DA?

I was an indy comic book publisher. Over a decade ago,
spot
took me to lunch in Hollywood, and introduced me to
spyed
. They convinced me that deviantART would be a great way to showcase my art and meet other creatives. They were right!
I stayed because I made a bunch of friends. I really love online communities, and deviantART has always been one of my favorites.
Where did your exposure to art originate?

My parents always gave me and my sister art supplies, and we were encouraged to draw. When I was younger I drew lots and lots and lots of penguins in class, and my friends and I spent 3 years on a mural - a penguin city drawn in colored pencil.
What made you interested in participating in the community and in turn help as a senior mentor on seniormentors?

I recently taught a comic book workshop at an elementary school, and realized that not everyone has a professional artist to ask questions to.
Regarding your comic book workshop at an elementary school, do you request them for the workshop, or do they invite you? How does this work? How was your experience with what kids felt like regarding art and comics in general as a profession?

They invited me. I was pretty nervous. It was at a charter school in Utah, and we did a different 1hr workshop for each grade from 5th-8th. Some classes seemed more receptive to it than others. Some of them were really excited that art *could* be a profession. One kid in particular was really excited that being a comic book editor is an actual job that pays money.
Those kids live in a small town, and aren't exposed to many working artists. They're not near tech companies. Their parents don't work in advertising or branding. They definitely don't know any comic book artists. Being able to throw that possibility into their lives was a really good feeling.
You are a senior mentor for Interactive Design. Could you explain it to us newbies? o_O

Interactive Design was the best way I could describe the world of UX/VD (user experience and visual design). It's basically combining technology and art- anything from websites and apps to wearables. With the speed that technology and trends move, there's always work available to those with an eye for it, which makes it a viable income stream for creatives.
What form of art do you specialize in? What essential tools are at your disposal?

Personally, I live to draw (sharpies or Adobe Illustrator) and do event photography (mainly pop culture events). Creative suite and a 5D Mark II are my essential tools. I'm pretty ADD though- I dabble in all sorts of creative play.
Do you have any particular education or interests that made you seek to learn by yourself?

I'm a self-taught college dropout. I read a lot of design blogs. My favorite design blogs:
abduzeedo.com/
www.smashingmagazine.com/
design.tutsplus.com/
designinstruct.com/
Tell us a bit more about your career in art.

I started a company in 1988 called Penguin Palace. It started out as a greeting card company that featured penguins. I was 10yrs old. A few years later, I discovered comics, and decided to make my own. We used the first book as a Kiwanis Club fundraiser.. I think we were raising money for park benches. In 1994 I made Penguin Palace a website. In 1998 I made the first comic book on enhanced CD - Tori Do: The Epic.
I got into writing for zines, and illustrating them. I ran one with friends called System Failure, and another called Flippersmack. Both had high readership for the times (early internet).
In 1997 I got a job at Mile High Comics, at the time the largest comic retailer in the US. They could barely turn a computer on. They knew who I was from my ComiCon booth, so I designed their site. Eventually my friends got me a job at Universal Pictures, designing theatrical websites.
When that contract ended, I started a design studio in the heyday of the dotcom era. Eventually, I landed at a vendor that did work for Universal, so I was designing for them yet again. I took a year off to do art, and ran out of money, so my friends got me a job at Universal again.
Oddly, It's been 9 yrs and today was my last day there.
While working at Universal, I also had been doing event photography for Comic Book Resources and Anime News Network. I freelanced once in a while, particularly during the recession. And last year, I helped start a company called Cuddli, which is a new type of dating app. So my plans now are to freelance and keep designing apps at Cuddli. I'm also co-founder of a bitcoin startup called Spelunk.in.
Previously, you were the Anime Gallery Moderator and then the Industry Ninja on DeviantArt. What did your position as the Industry Ninja entail?

I helped bring creators from the comic book industry over to deviantART and did meetups at cons. I also helped out when dA had their Anime Expo presence.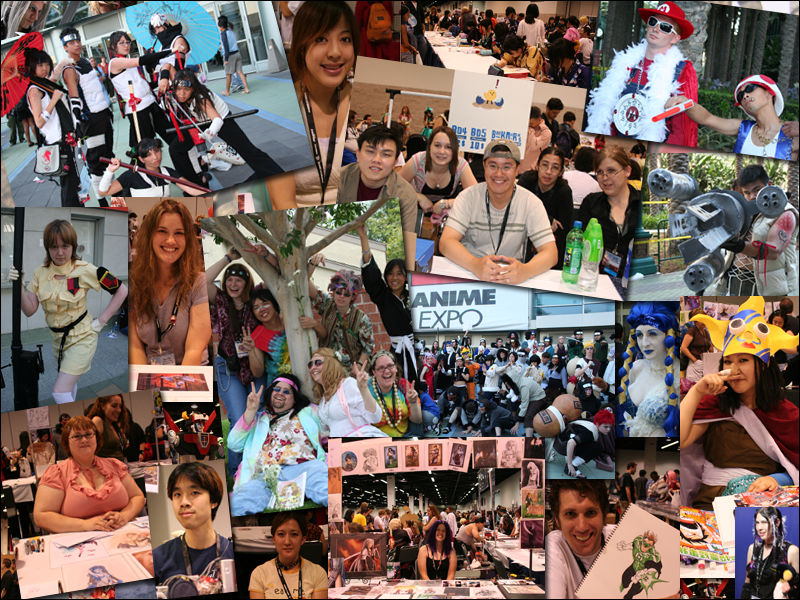 As a mentor, how would/do you assess your pupils and how do you continue with each pupil? Are there any holistic similarities between the pupils you have mentored/are mentoring?

"I haven't mentored anyone here yet- super new to the program. Eager to help though! I do have experience teaching though; I used to run a martial arts studio in North Hollywood and taught for years in San Diego. I also give advice to friends interested in exploring design. "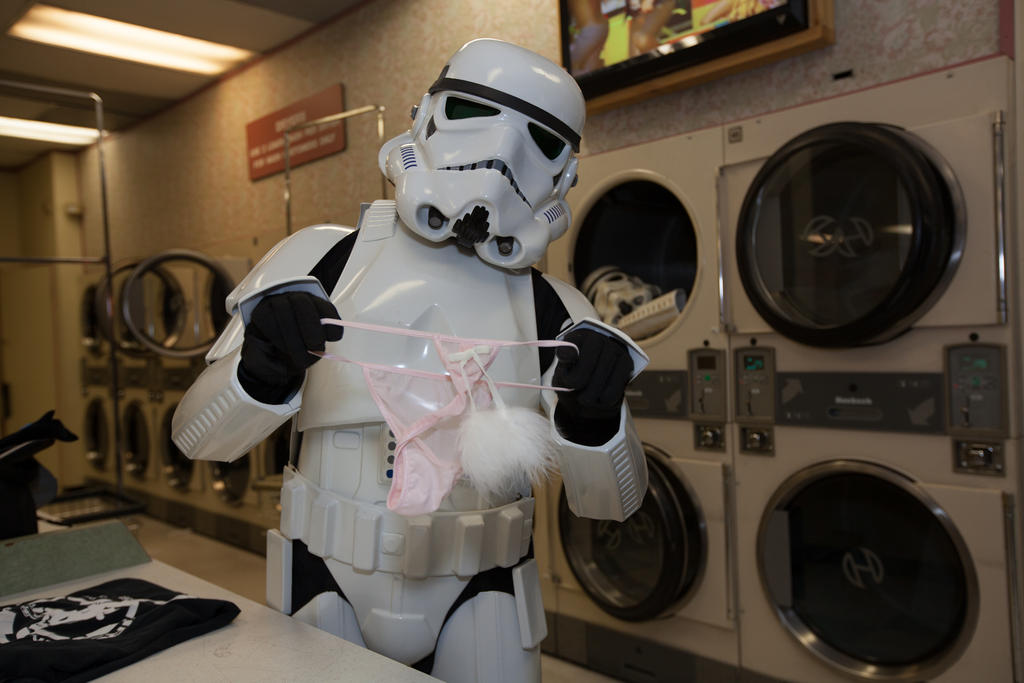 "That could be really, really cool. I'll think about it

"
[In response to whether she would give us video mentoring/tutorials on martial arts on DeviantArt for use as dynamic pose reference. And not for what is in the image above for you all thinking something else there.]
Do you have any advice on any basic steps any new users on DA in the particular genre/category/medium can do or have before starting in their field or liking? How about stepping into the professional aspect of art?

Ahh. I'm more of a learn by doing person. I'd just google the particular thing you're interested in. There's tutorials for everything these days. Want to make a mobile app? See what the website trends for 2015 are? Add LEDs to some cosplay outfit and make them react to a hashtag on twitter? But say you're interested in making apps- just go broader and look into design for mobile apps (they're usually split between iOS and Android). Basic graphic design fundamentals apply to interactive and new media- typography, layout, color. Without that foundation, your design isn't gonna be that awesome. So it all goes back to those roots. Then you have to consider the device or space your message is being conveyed in.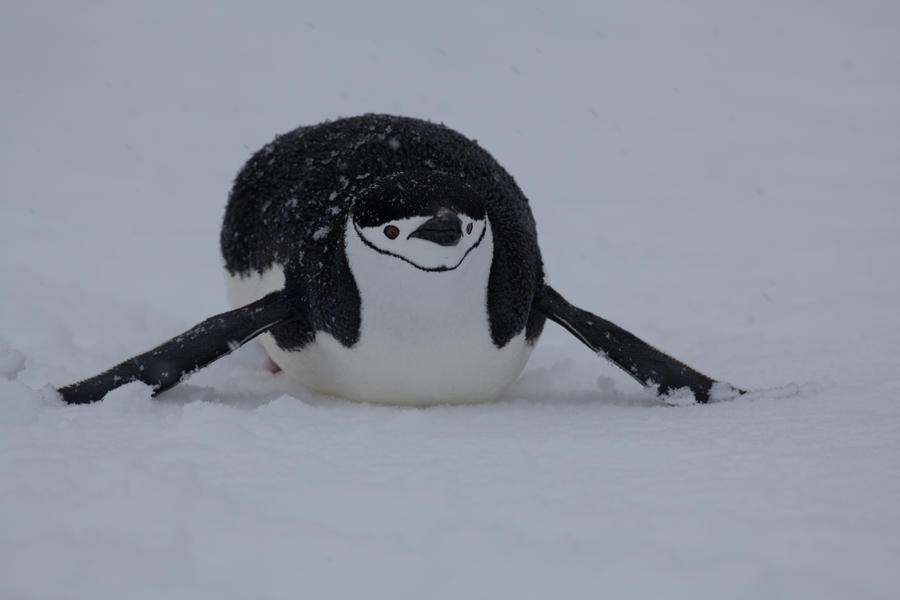 Often times, artists are stuck in the much discussed about artist's block and/or writer's block. How would one avoid that and what possible things can they do? Or is it a different approach they must take?

You're always going to hit artist's block. Sometimes it goes away in an hour, sometimes months. Sometimes you get wrapped up in self-esteem issues. I think the blocks are the hardest to fight, and still struggle with them. When I do a lot of vector stuff, and a kid asks me to use a pen and draw a dragon, my hands lose their instinct to know what to do.
Draw all the time, even if it sucks, and even if you're not that into it. That way, when you do find something that drives your passion, you still have the skillset behind it.
pinguino's favourite artist(s) on DA and outside DA:
"creator of Punks"
"outside dA known as sawdust bear. she's my inspiration to leave the world of 9-5"
Are there any (regular) rituals and specific state that you have to be in before starting on an artwork?


Caffeinate and put on some trance or movie soundtracks [and] a good mood. If I'm too stressed out about deadlines and projects, it's much harder to focus.
LO! There's a major error in your artwork/writing and it will take a long time to fix it. How do you deal with it and what do you do?

I take a break (or possibly deal with it the next day) so I can approach it with a fresh mind. Even a 20min anime break helps a ton.
Are you finicky about having the perfect 49% opacity on brush even though 50% could have worked? Does a little bit more water loaded on your brush annoy you?

Slightly annoyed, but it's more important to finish the piece.
Here's me looking over your shoulder looking at your sketchbook/drafts. What do you do?

Inside, I get really nervous. Outside, I keep drawing.
Are the individuals in your family, relatives, friends supportive of you pursuing art/appreciate what you do as a hobby?

I am extremely lucky that I'm surrounded by wonderful and nurturing friends. They are the most supportive family that anyone could ask for. Many of my friends have me add creative touches to their projects. My boyfriend is also into photography and he's always there with advice and inspiration.
My mom never really approved of me doing web design, but once she realized that I had a good solid paycheck, she stopped complaining about it. My dad was always really supportive and would drive me to comic book stores.
Pink hair colour or blue hair colour?

It's pink right now!
ivomitrainbows.com
*Proof pinguino is a human, and not to disprove hair colour*
---
We will be back next time with another interrogation!
o_O
phoenixleo
seniormentors