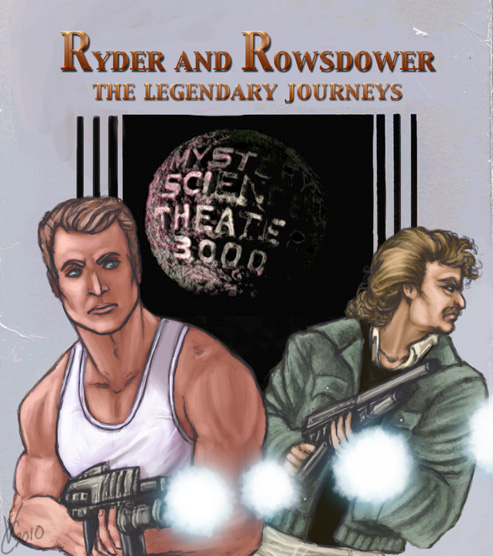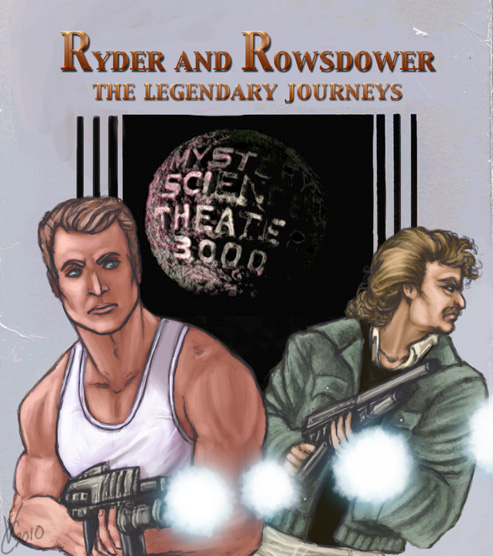 Watch
A long overdue gift for

who wanted a picture of David Ryder from the MST3K episode "Space Mutiny" and Zap Rowsdower from "The Final Sacrifice" done in the homage of the box art from the game Contra. So, obviously that picture was used as direct reference for the poses and weapons.

Weaponry, hands and clothing folds still seem to be my nemeses. I'll get you yet!

I think Blast Hardcheese and Rowsdower would have awesome and manly adventures, except for Blast's girlish scream
Now, back to work on commissions.