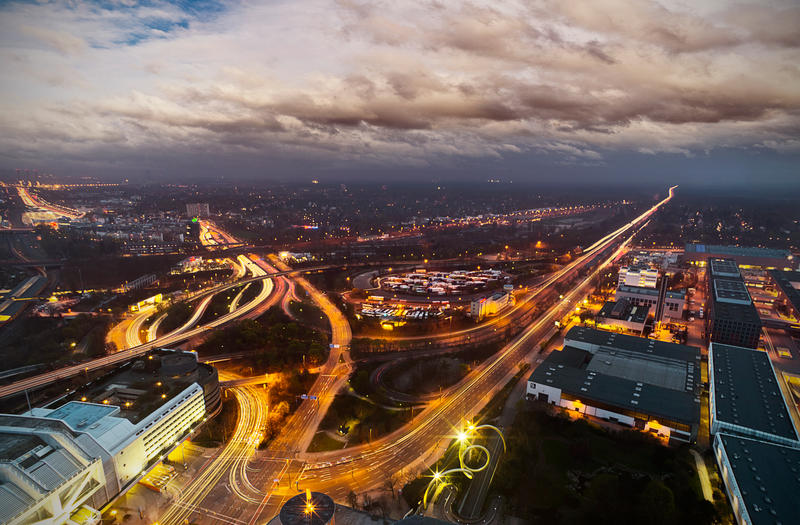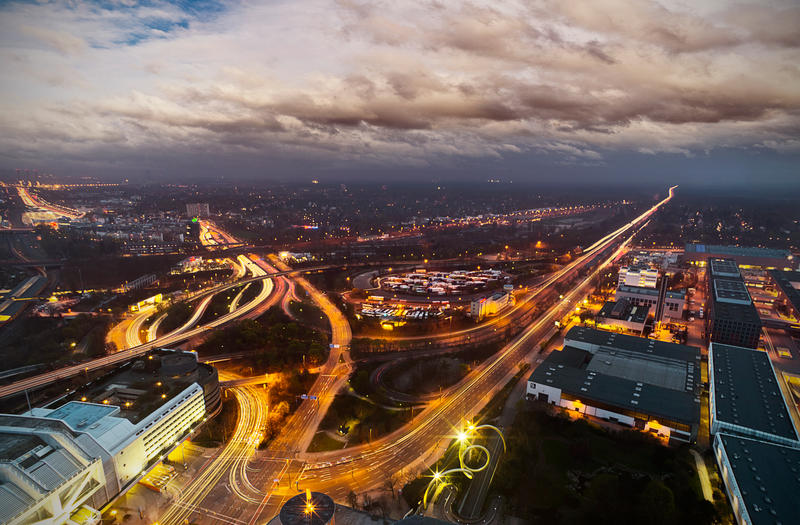 view from the Funkturm at the ICC exhibition ground in Berlin, Germany
if you like my work, please follow me on facebook
---
Nikon D610
Sigma 17-35

Very beautiful composition, colours and taken at the right moment! How about your new camera? Are you satisfied?
Reply

thanks a lot

the camera is great, I had my doubts first about changing to FX, but in the end it was the right decision.
Reply

I just love all of those light trails
Reply

Ziemlich toll.

Ich hätte allerdings weniger Himmer zugunsten von mehr Details unten bevorzugt. Unten links vor'm ICC gab's doch sicher noch mehr zu sehen.

Reply

da ist nur das restliche Gebäude, allerdings auch ziemlich langweilig

das Problem ist eher, wie man das Stativ oben zum Stehen bekommt, um durch relativ kleine Maschen von der Absperrung hindurch zu fotografieren
Reply

irgendwie total abgefahren, tolles Bild
Reply