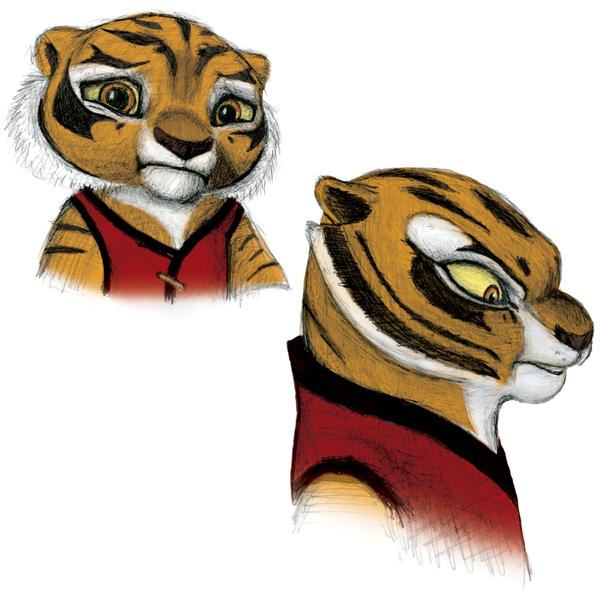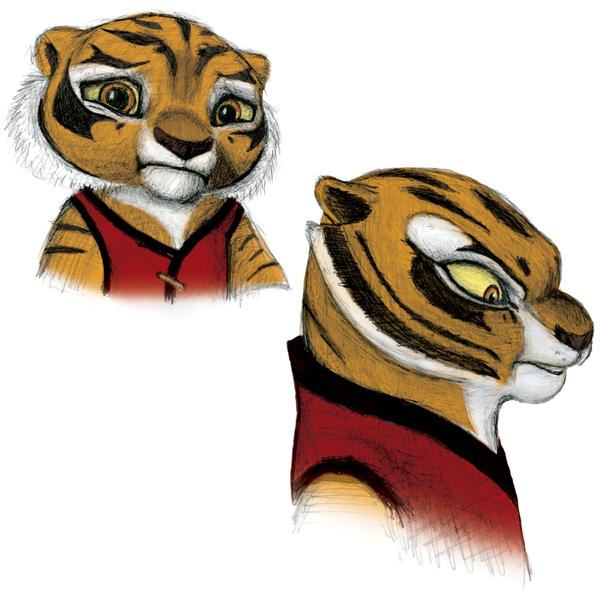 Watch
So my little brother's birthday was on Saturday, and my mom was really bummed out because Kung Fu Panda wasn't going to be out until Sunday, and she had wanted to get it for him for his birthday. Anywho, on Saturday she went to WalMart to pick up some last minute gifts and ice cream when she spotted some DVDs of Kung Fu Panda sitting nicely in a brightly colored cardboard display case.

I guess mistakes like that happen sometimes.
So I watched Kung Fu Panda and sketched Tigress a couple times, I was going to sketch some others, but I haven't gotten around to it. Yeah, I know
everyone
loves Tigress, and this is kinda unoriginal, but she's pretty cool! XD I'm not gonna like something just because it's popular, but I'm also not gonna
not
like something just because it's popular! Ya know? (I actually know somebody like that!)
anyway, I drew these, and then colored them in photoshop.
I really should draw tigers more, they've actually been my all-time favorite animal for as long as I can remember. They're just so pretty!! I used to draw them all the time, back in like elementary school, but for some reason I haven't in
forever!
(Kung Fu Panda, Tigress, etc. is © to DreamWorks)