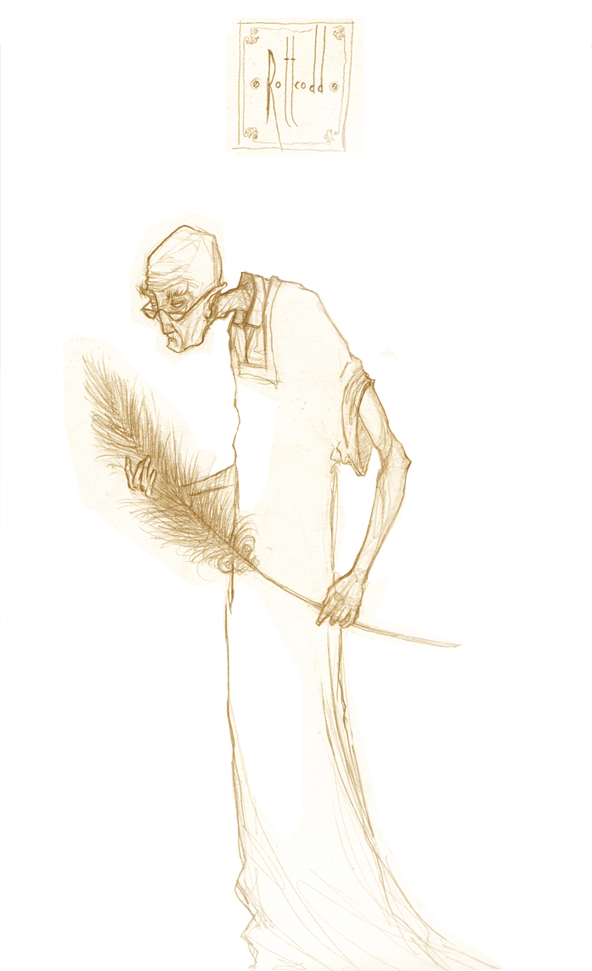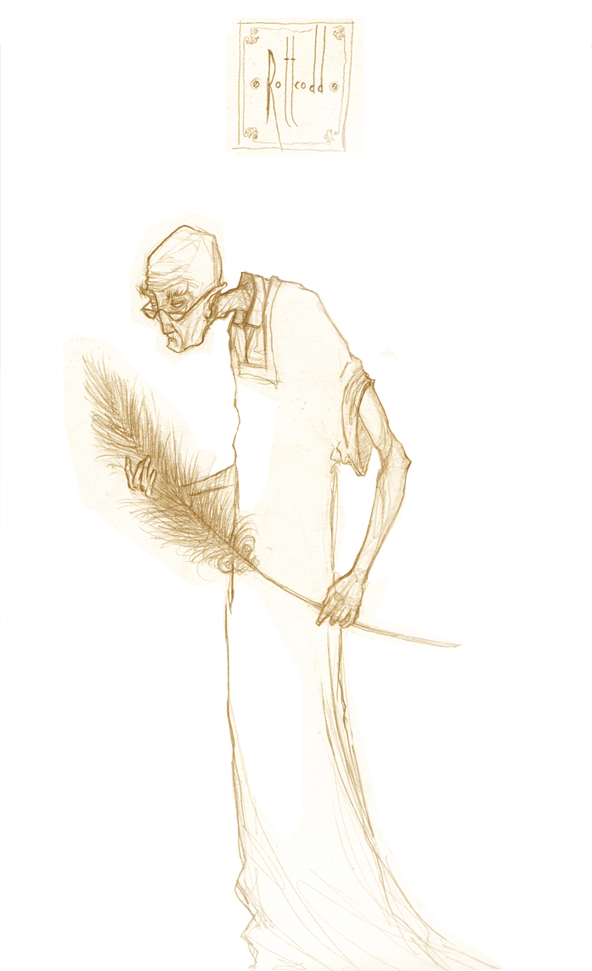 Watch
This is Rottcodd, the curator of the Hall of Bright Carvings from the Gormenghast books (or more accurately, the first book).

If you haven't read the books, he's a old recluse who resides in a dusty attic/hall and dusts the carvings therein.

very characterful, especially the stooping posture... Good to see someone drawing the minor characters - it's funny, the way the books are littered with these evocatively written, obsessively-detailed characters that we only meet once.
I think my favourite of them would have to be Pentecost the gardener.
Reply

Thank you for all your comments

You're very kind.
Yeah, there is a beautiful description of Pentecost with flowers smoldering in his arms (can't remember the exact line).
I'm not sure what form the final pieces will take so I don't know if these will be used.
Reply

yeah, that is ace... spot on. ive read half the first book and found it tough going but its definitely interesting
Reply

Amazing, everything just amazing i love all the detail you put it Nd love the feather quill!
Reply

Oooo.... very cool.
I especially like the writing.
Reply