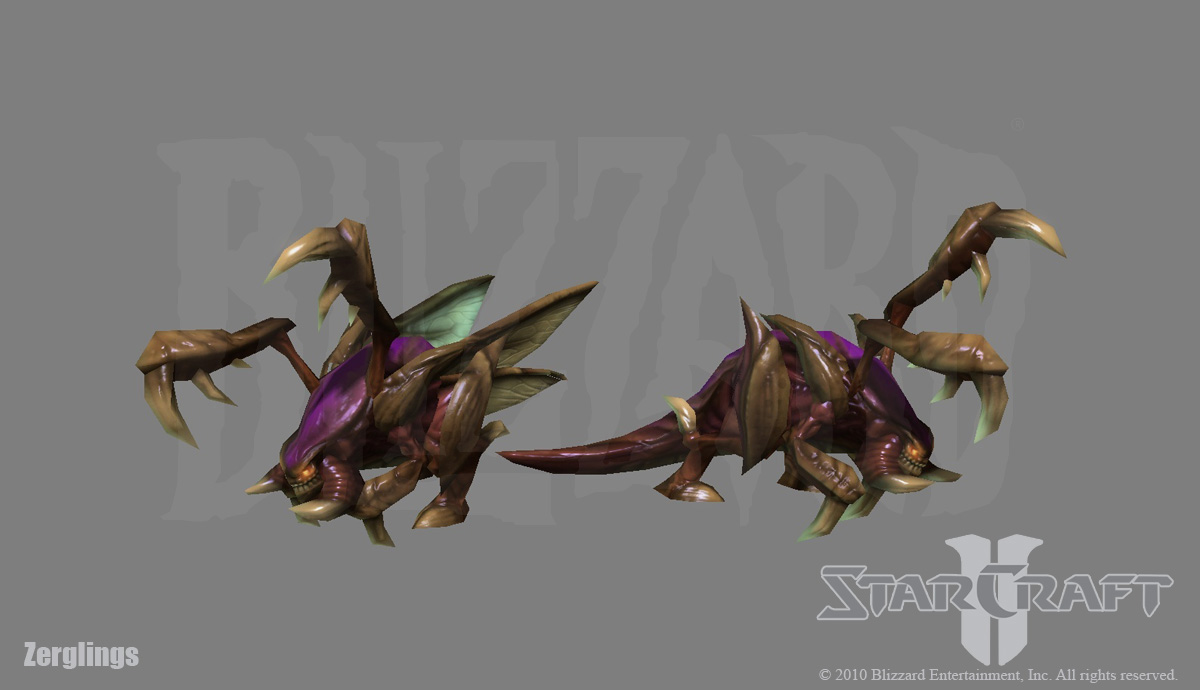 Watch
Starcraft 2: Zerglings
Model by Phill Gonzales & final textures by Ted Park!
Animated by Jay Hathaway
Iíve written up a detailed description of the Zergling creation process here as part of the overview of the artistic process on Starcraft 2:
[link]
I like the little wings.
© 2010 Blizzard Entertainment, Inc. All rights reserved.