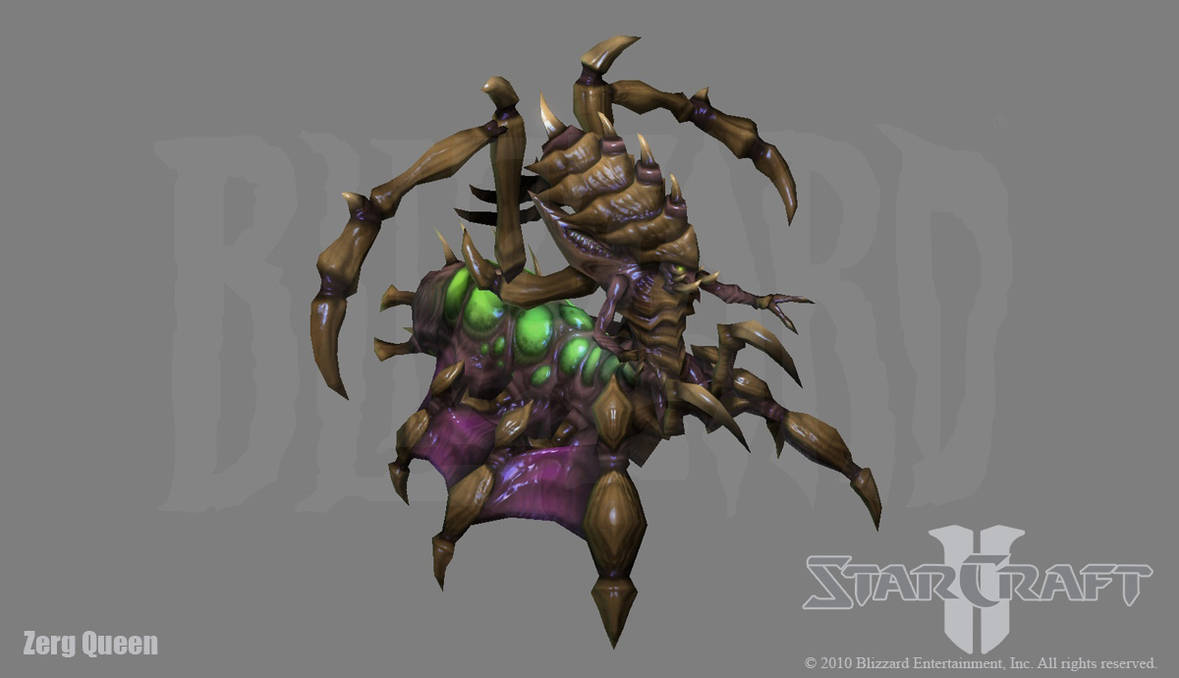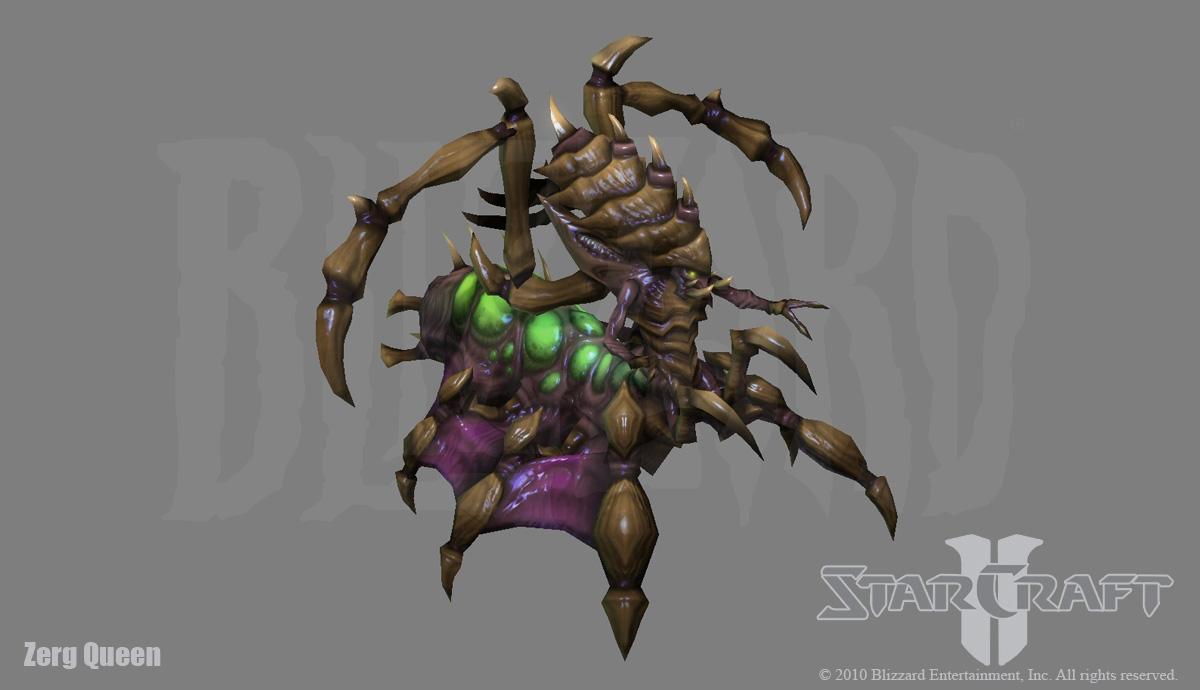 Watch
Starcraft 2: Zerg Queen
Model by Phill Gonzales & final textures by Ted Park!
Concept by Samwise:
[link]
Animated by Allen Dilling and Jay Hathaway
The Zerg Queen went through many design and art adjustments before being finalized for Starcraft 2. The intention behind the visual design was suggesting that the more developed Zerg were beginning to mimic Kerrigan, thus the queen has a more feminine quality to her, as well as the dreadlocks and back-wings. Once designs were starting to hone in on the roles of the Zerg Queen, the final art pass was implemented. Interestingly, when the Starcraft 2 team designed the Queen, the Blizzard Cinematics department applied cosmetic improvements to the design which were then reflected back on the in-game model when it was finalized. Similar to the Zerg Hydralisk, the Zerg Queen was another example of the two departments collaborating and adapting to each otherís style.
One unforeseen revision needed for the Zerg Queen was in regards to the green sacks along her abdomen. Initially these bubbles were team-colored, but during playtesting the Queen was actually looking very similar to the Zerg Infestor from certain angles and the two were getting confused. Henceforth, the team color was removed and the green bubbles returned for the final version of the queen.
© 2010 Blizzard Entertainment, Inc. All rights reserved.