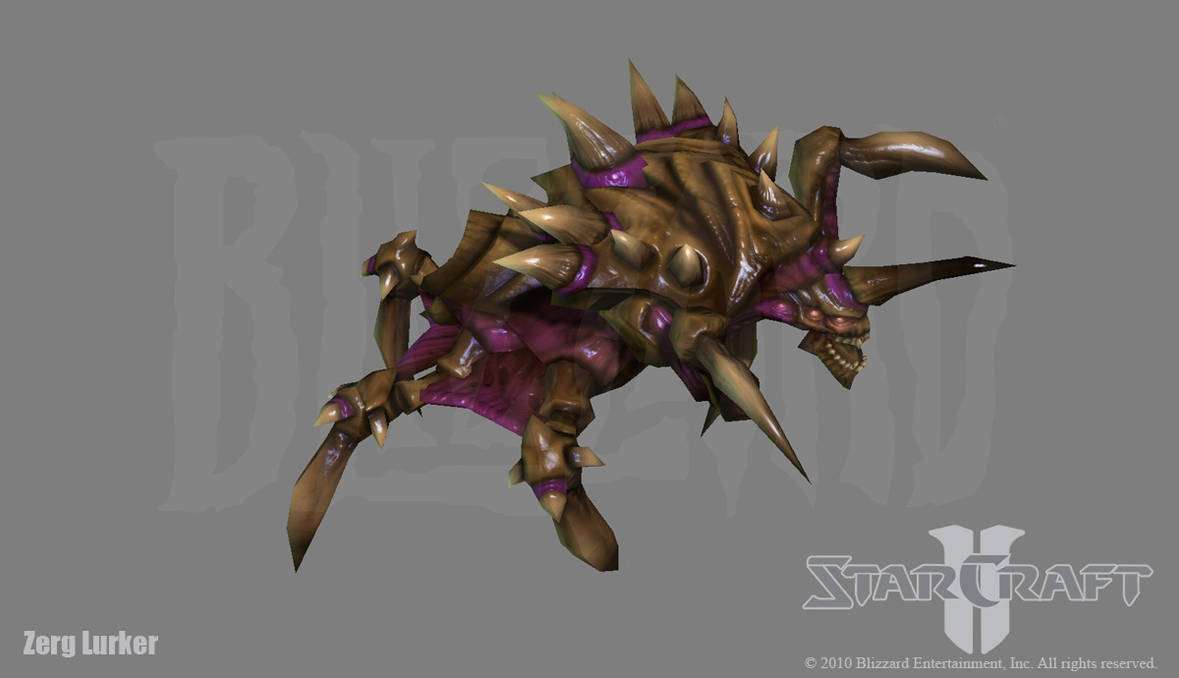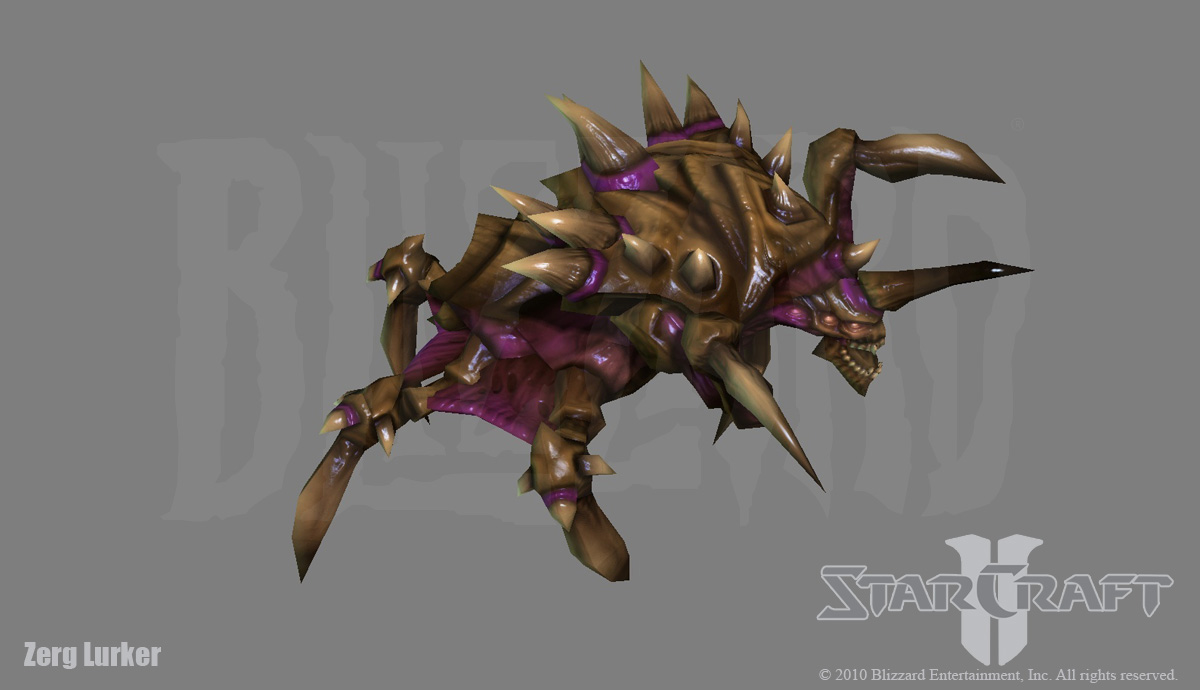 Watch
Starcraft 2: Zerg Lurker
Model by Phill Gonzales & final textures by Ted Park!
Animated by Jay Hathaway
Wait, there's no Zerg Lurker in Starcraft 2? WELL THERE USED TO BE. Since the Lurker saw a decent amount of testing during the Beta, it gets a mention here.
There were quite a few iterations done on the Lurker. The creature had gone through a pretty extensive redesign on Starcraft: Ghost and the initial artwork in Starcraft 2 reflected this new design. When the development team for Starcraft 2 started our initial renditions the Lurker reverted back to a more classical looking Starcraft 1 design. The design was established and a portrait model was generated, then the Lurker was modified once again to match the portrait artwork more accurately. The final rendition was created during the Zerg unification pass which made the Lurker regain more similarities to the Zerg Hydralisk which it morphs from while adopting the newer design elements established over the years.
Soon after, Mr. - - Jack did his rendition of the Lurker which was so cool I wish we modeled it his way instead:
[link]
© 2010 Blizzard Entertainment, Inc. All rights reserved.