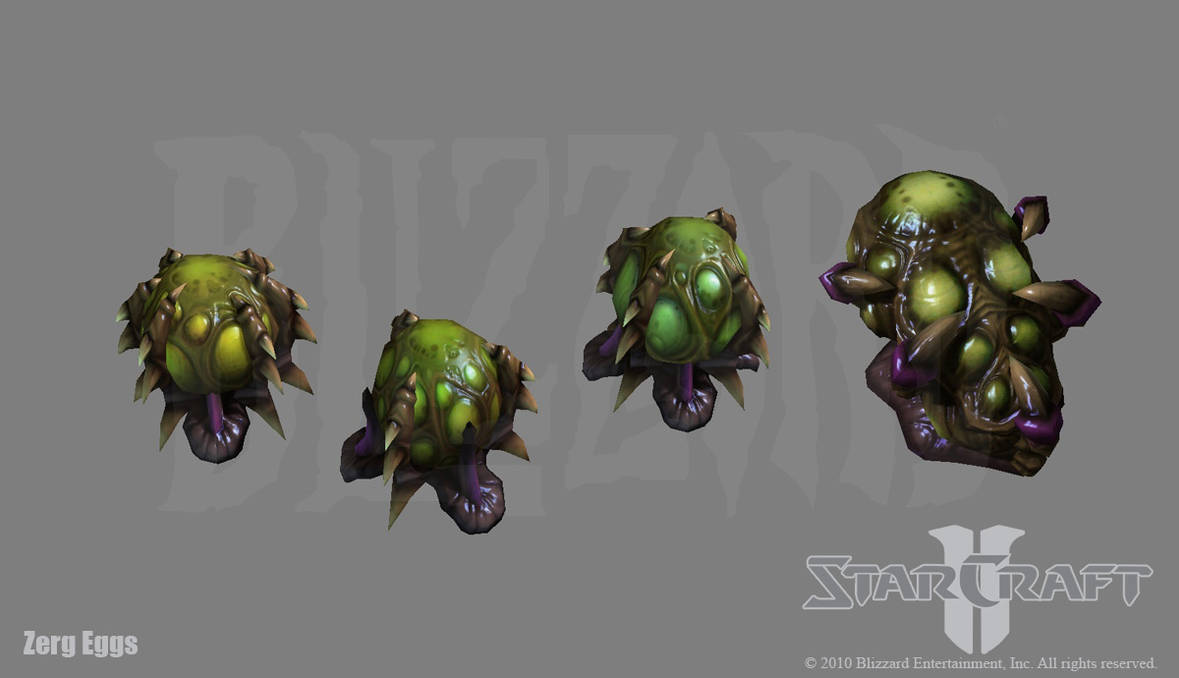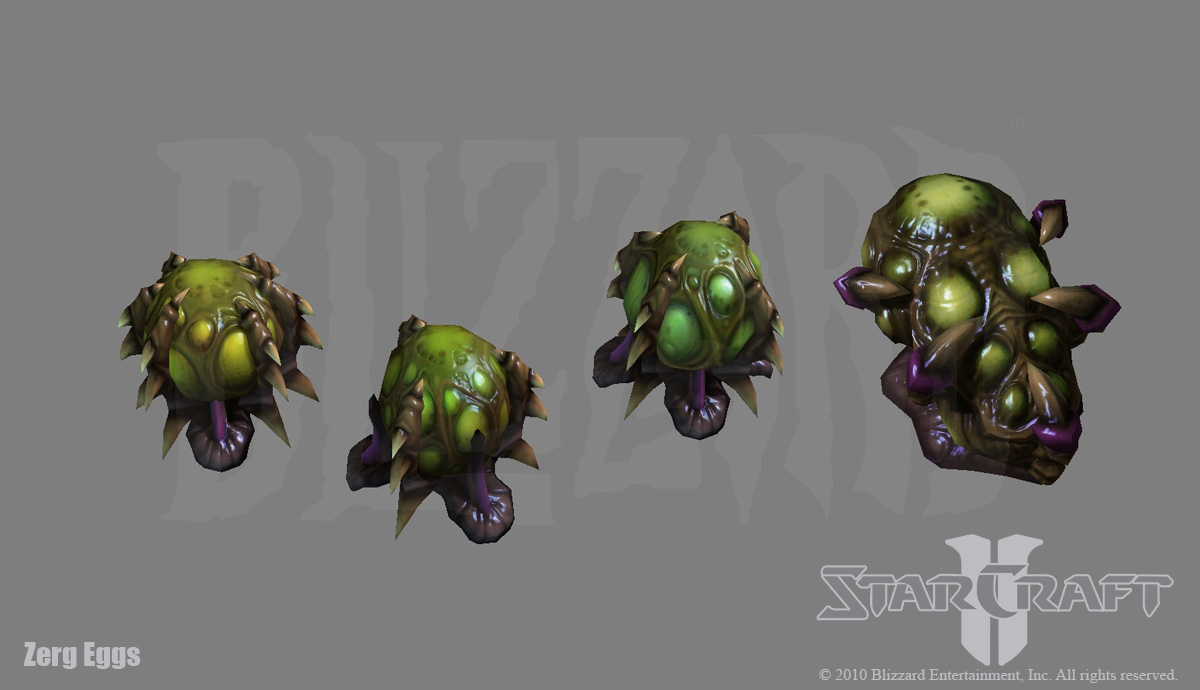 Watch
Starcraft 2: Zerg Eggs
Model by Phill Gonzales & final textures by Ted Park!
Animated by Allen Dilling or Jay Hathaway?

These are the Zerg Eggs, there are 3 variations! The egg on the far Right is the Baneling Egg used during the morphing sequence when a Zergling changes into a Baneling. A concern regarding the Baneling egg was making all the transformation eggs reflect what was being produced (Overseers, Brood Lords, Banelings, Lurkers). During playtesting some of the egg similarities looked too close to their final counterparts, so egg art such as the Baneling's had to be toned down for the sake of quick visual interpretation.

© 2010 Blizzard Entertainment, Inc. All rights reserved.