Hi guys! Im Philip Cruz, 17 years old and a 1st year architecture student somewhere in the Philippines. XD painting is my passion and i have been focused on traditional art since i was a kid

faves, comments and watches are appreciated. thanks a lot guys.

)))
Commissions are open, i do;
-portraits
-comic book illustration[pin-up]
-any kind of painting or fanart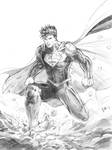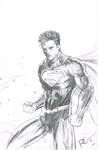 just message me on my facebook page if you are interested in a commission. here is the link
my fb gallery
tnx a lot and Godbless.