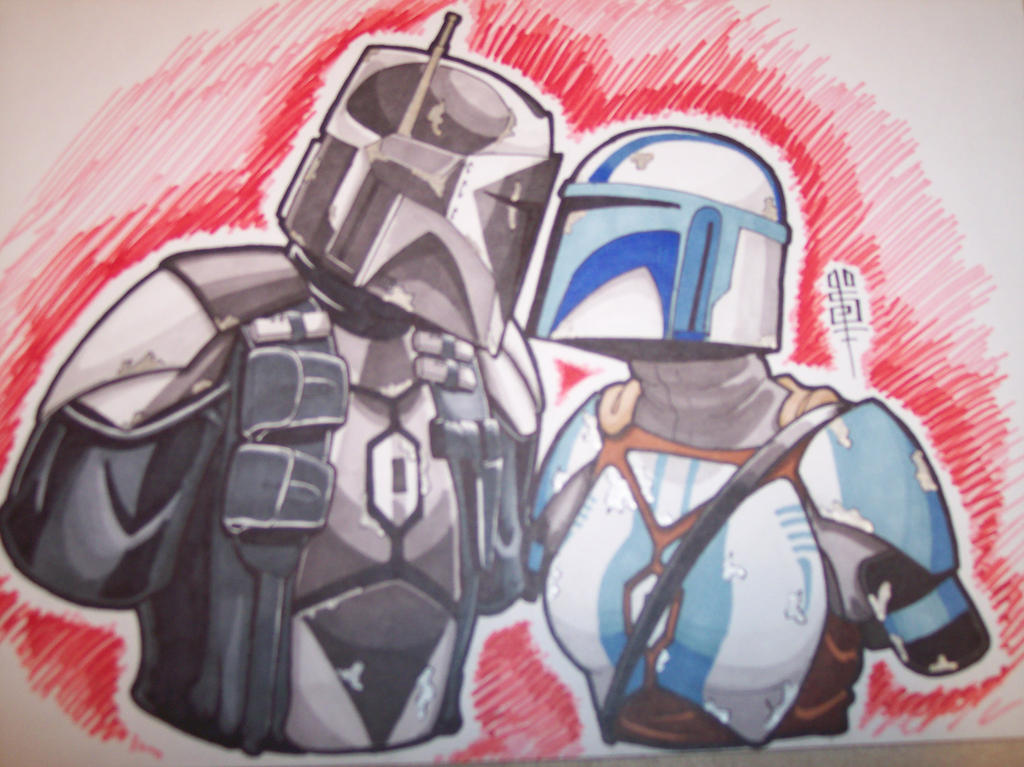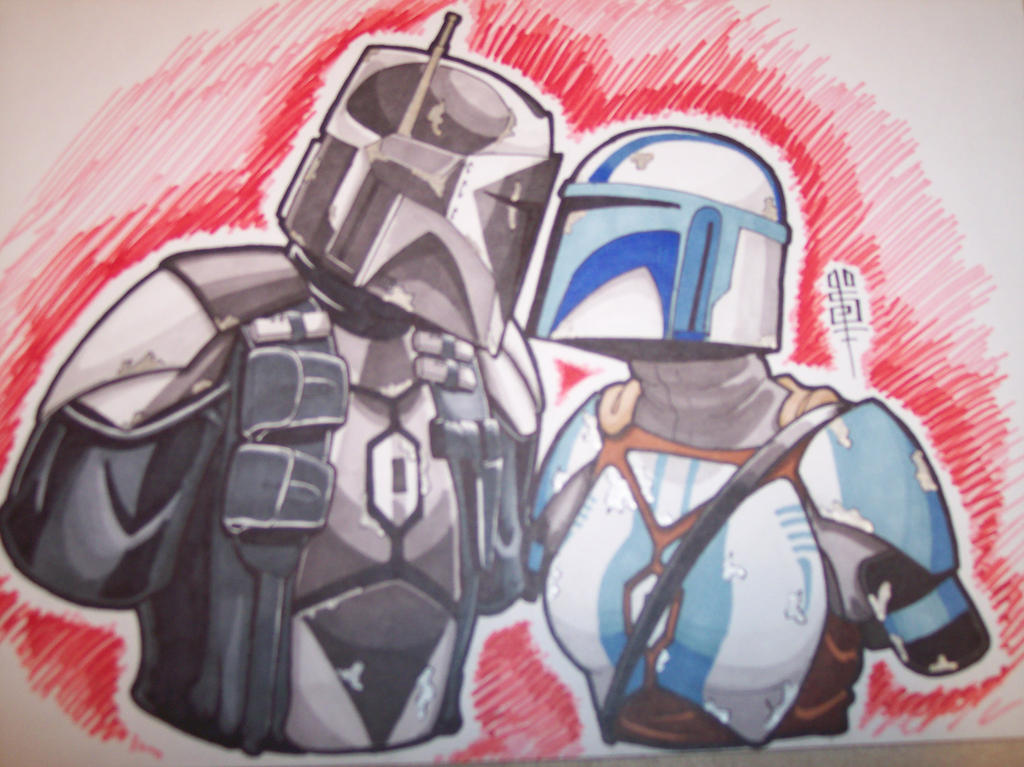 Watch
From our favorite Mandalorian Couple....Oya Manda'lore!

And Happy Singles Awareness Day to all you non-mandalorian folk as well!

Done on card stock, 8.5"x11", with prismacolor markers.

Sorry about the terrible photo quality, my scanner is down.

This is very nice.

I recognize Mandalore the Uniter on the left, but who is on the right?
Reply

Happy Single's Awareness Day!

Excellent artwork! Very nice indeed!
Reply

Happy Valentine's Day to you ner vod.
Reply