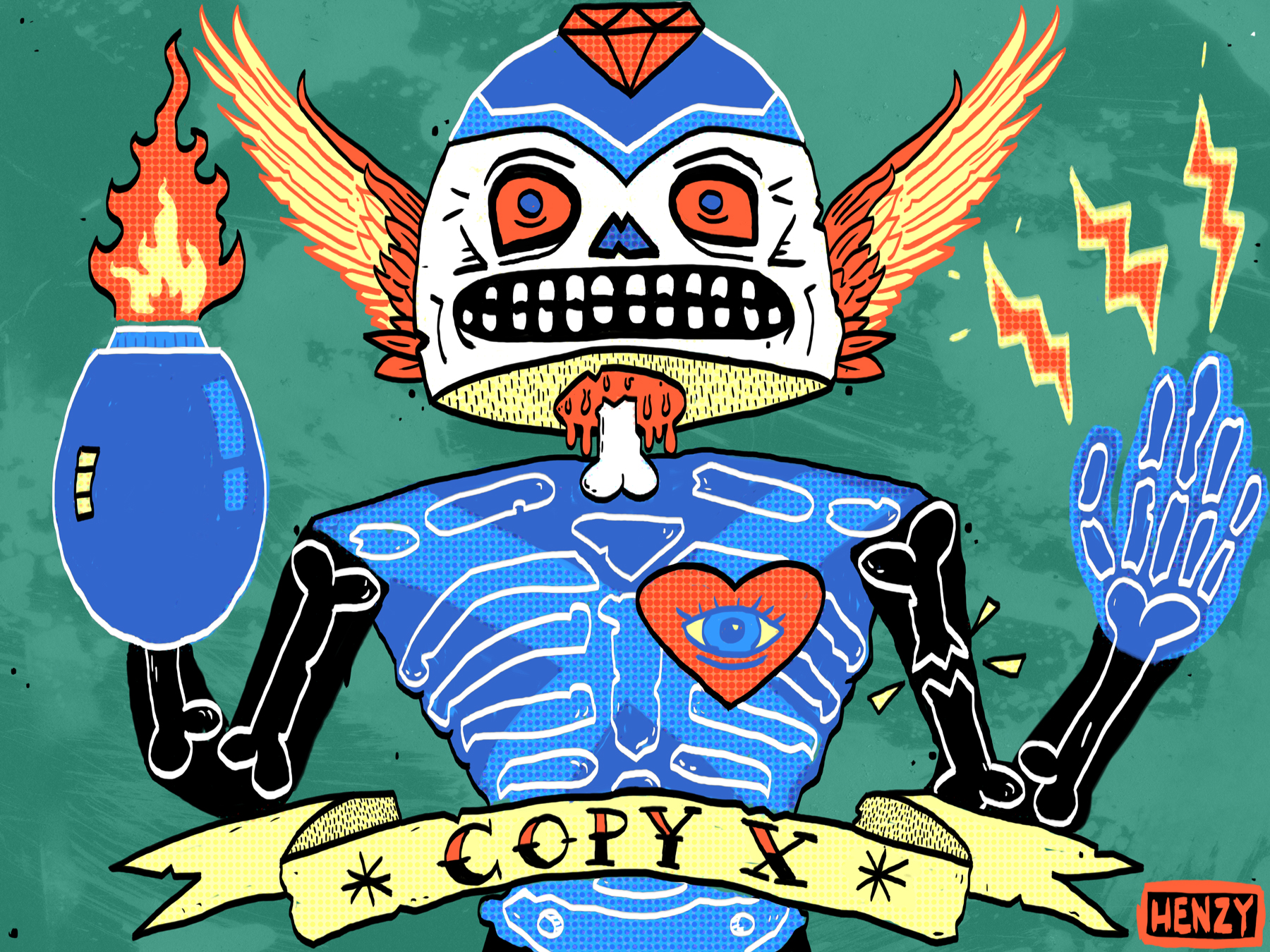 My piece for the Megaman Boss Battle show. Copy X is a character from Megaman Zero. He is essentially a copy of X. But he is bad, mmm k. I wanted to go a little different than just doing a regular old illustration of the guy, so I went with something a little more my style. It goes up on the website this friday!

WHOA DUDE THIS IS SO AWESOME!
I just fought him yesterday in Megaman Zero 3. I felt pity for him, I really enjoyed the final battle against him in the fist game -lots of better than the one in the second one.- but in this last time touched my heart when he met Original X.
My favorite part of your work is his heart, because I know he had feelings and I think you understood it too.
Reply