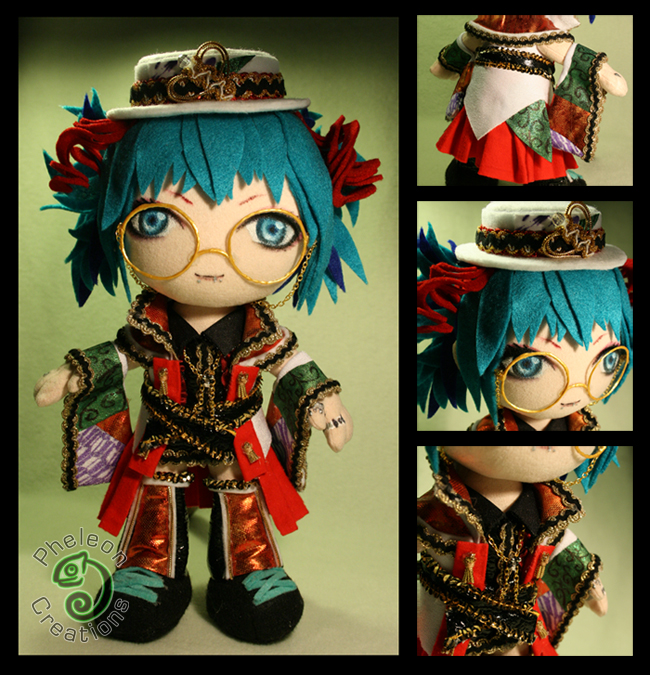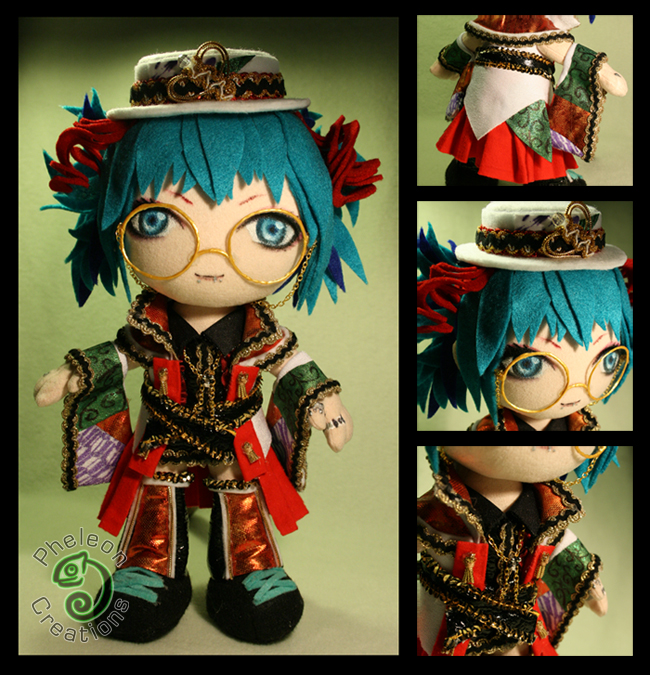 Watch
Crazy v-kei rocker is crazy! When I saw the reference photos, I was like: holy crap, I HAVE to make this!
I've been taking my time on this one for the past 2~3 months (since september), and then the lovely thought dawned onto me that I was going to Japan and that I could maybe find some of the fabric over there!! I was particularly looking for the purple-arrow pattern because I have an origami paper with the EXACT design, so I knew it was something traditional.
Alas, I didn't find it...or more like, I did but it was never in the right colour or size. I found the PERFECT one for an actual cosplay since the pattern was life-sized, but I haven't quite learned the art of shrinking, so I didn't get it.

I ended up having to draw the pattern myself.
What I did buy was the lovely sparkly red, the green, and some of the gold trims. I did a few alterations, and voila! That's the result.
And if you want to read more my fabric haul over there, check it out at my blog:
[link]
P.S. This plushie was a commission and is not available for remake. I may or may not feel like doing more v-kei because it's a bit too time-consuming for my schedule...but if it's Miyavi, I probably won't mind breaking my back. LOL
Daily Deviation
Given 2012-02-08