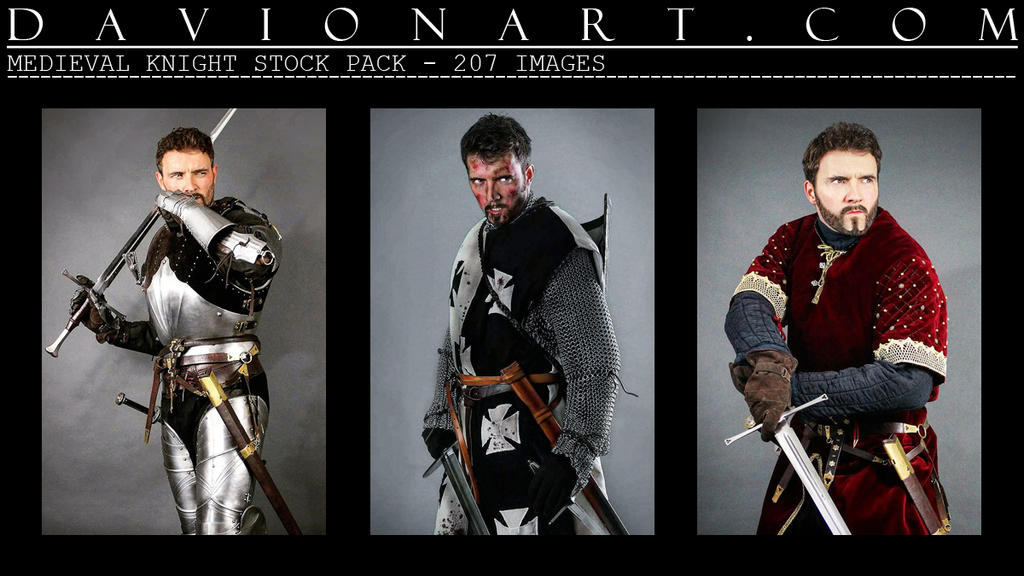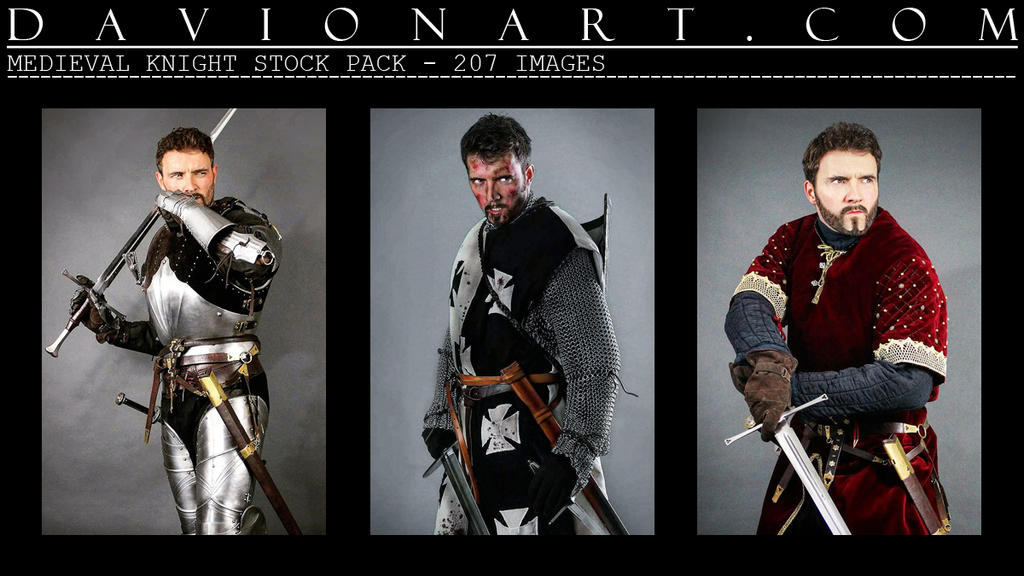 Watch
Access to exclusive Stock content:
1.) Send a fee of 20,- € via PayPal to DavionGuard@gmx.de
2.) Add your e-Mail adress to the payment and name the specific package(s) you want.
3.) You will receive access to the full package asap. (Usually within 24hrs)
4.) You will also receive an official bill to your e-Mail adress.
DavionArt Stock Packs (DSP) are packed .rar-files with content from DavionArt photo sessions.
A DSP usually contains 50 to 500 DavionArt Stock Images (DSI) which show different poses and actions of a character in a specific setting.
DavionArt photography focusses on A-Level quality in terms of acting and equipment.
The models are professionals and the "costumes" are mostly "real stuff" to guarantee the highest possibile level of authencity, structure and details.
DavionArt has specific knowledge & expertise in terms of military and historical accuracy - that`s why most of the content deals with those themes.
The price per DSP download is 20,- €
The price for a commercial license per DSI is 35,- €
In other words: All the images in a DSP can be used for non-commercial actions such as training practice, hobby photobashing etc.
If you want to use any of the DSI in a commercial way (book covers, game character design etc.) the commercial license is 35,- € per image.
Thank you for working with our content.
We are happy to help you and we love what we do.

We hope to grow and improve our service - so every single € is much appreciated.
Contact:
Phelan.Davion@gmail.com
www.DavionArt.com
ADDITIONAL INFORMATION:
As I have been practicing medieval reenactment for 8 years now... parts of this folder are many years old... parts of this folder are just artefacts from old times... parts of this folder have no real structure... parts of the photo sessions got lust during the years... you may say; this is a truly historical image folder.

It also contains outdoor photos with horses.

Reply

As I am a model and an actor... this is more about acting and impressions.
These images are for phhotomanipulation...
It`s the most simple thing to just add a helmet to the pictures...

Reply

is there a Gumroad link? I would buy the packs there
Reply

Hi,
no... I am already doing so many things every day... adding gumroad would just be too much.
Can not be everywhere...

Reply

Reply

I am definitely going to be buying this set as soon as my deposit hits my checking account in a few days. I love the historical accuracy of your medieval stock and cannot wait to see the photos and poses not already posted to your DeviantArt gallery. Are you, by chance, going to be releasing a DSP featuring your medieval nobleman series, as well? Or, will those images be included in this set, instead? If you plan on making a nobleman DSP, I will most definitely be interested in buying it when it is released, too!
Reply

Thank you very much.

The "nobleman" setting was not meant to be a stock session in the first place... so we only produced that single motive 6 years ago.
Uploading it as a stock image was my very first step into providing stock photography.
There will be more in future as I have a contract with a new medieval tailor now...

But there won`t be any more images of that old costume from 2012. It is gone.
Reply

Reply