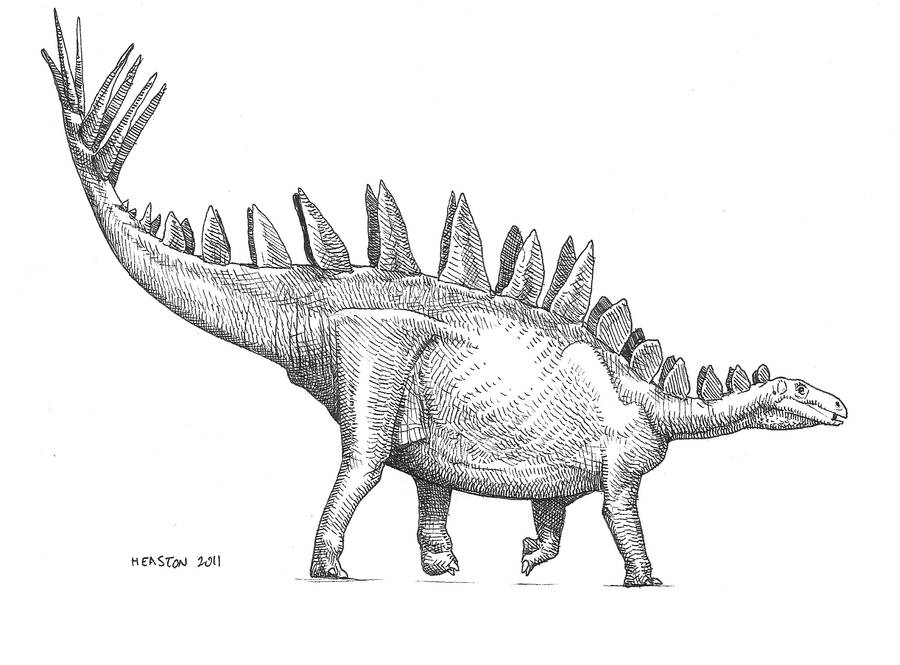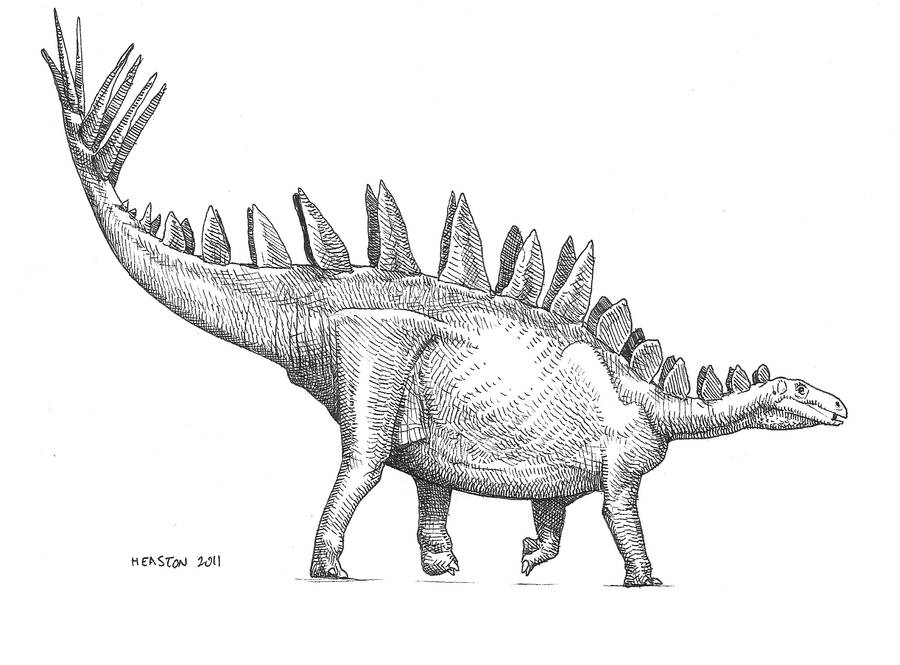 Watch
Restored with 6 spikes a la GSP in Princeton Field Guide. Most other restorations I've seen have four spikes, and some even have shoulder spikes. I have absolutely no idea what's correct. I'm just sitting here letting everyone else do the hard work.

I've yet to see a skeleton that had shoulder spikes. Vintage art and National Geographic (thanks to NG they're starting to show up more I think) seem to be the only places that they really show up. It seems more that they are mimicking Kentrosaurus for some reason.
Reply

Yes, it's very confuse the exact position of the spikes (like in another armoured dinosaurs) but it's good to see another stegosaurid apart of...Stegosaurus

Reply

Whether it is strictly accurate or not, that's a beautifully reconstructed animal!

Reply