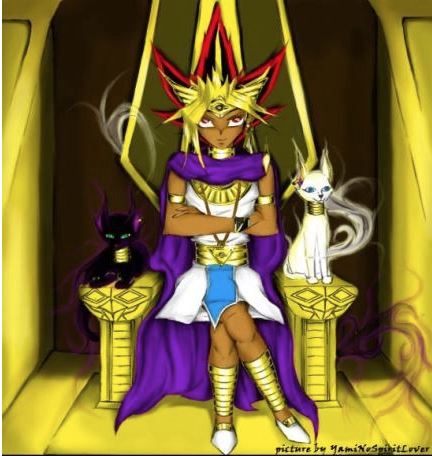 No claiming Atemu. He does not belong to anyone. We all belong to him!

This group is made for Pharaoh Atemu/Yami Yugi, any other characters are not allowed. However if you have a Duel Monster with him that is fine!

Please make sure you place your art in the CORRECT folder.

PLEASE for the love of Ra, NO Genderbending OR Monarchshipping! Cross-dressing and dual dimensions are ok.

OC's/Cannons/shippings, are NOT allowed in the group.

Screenshots and Wallpapers are not allowed.

Cosplay is also not permitted in this group.