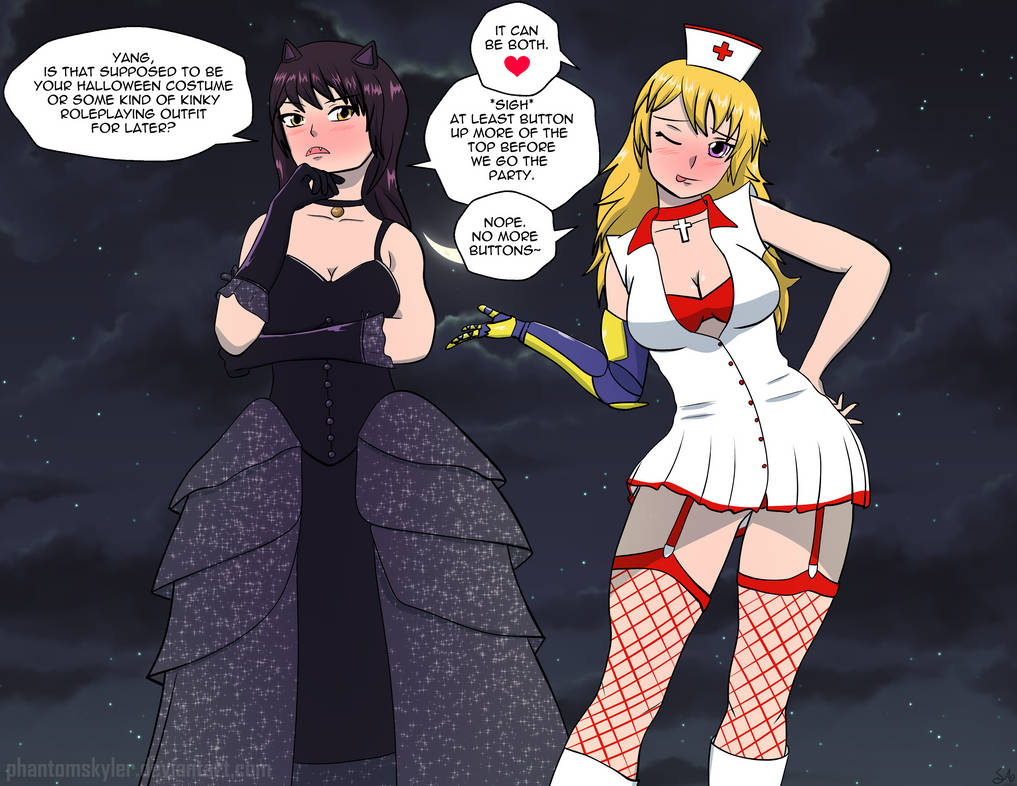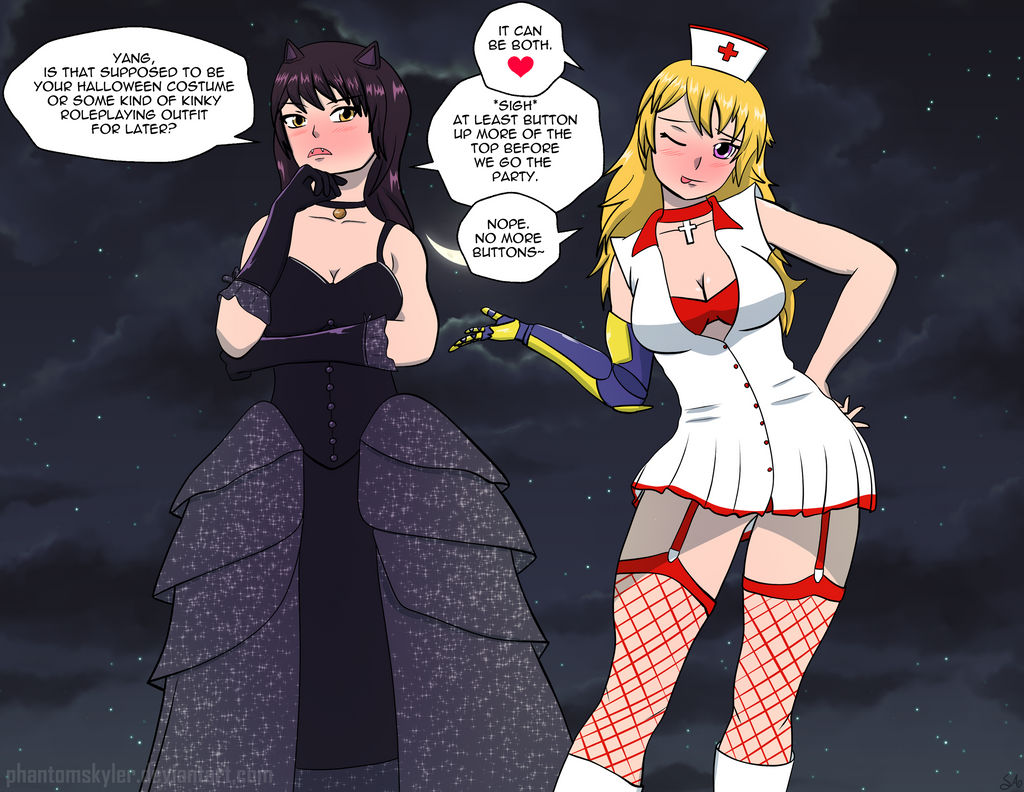 Watch
Sorry for the lack of updates, life has not been kind to me in many ways this month.

But trying my best to roll with the punches best I can. Until then I wanted to get a good Halloween pic up before the month was over, and with RWBY Volume 6 coming what better than some saucy Bumblebee Halloween outfits? :3
Get hyped for Season 6 guys!