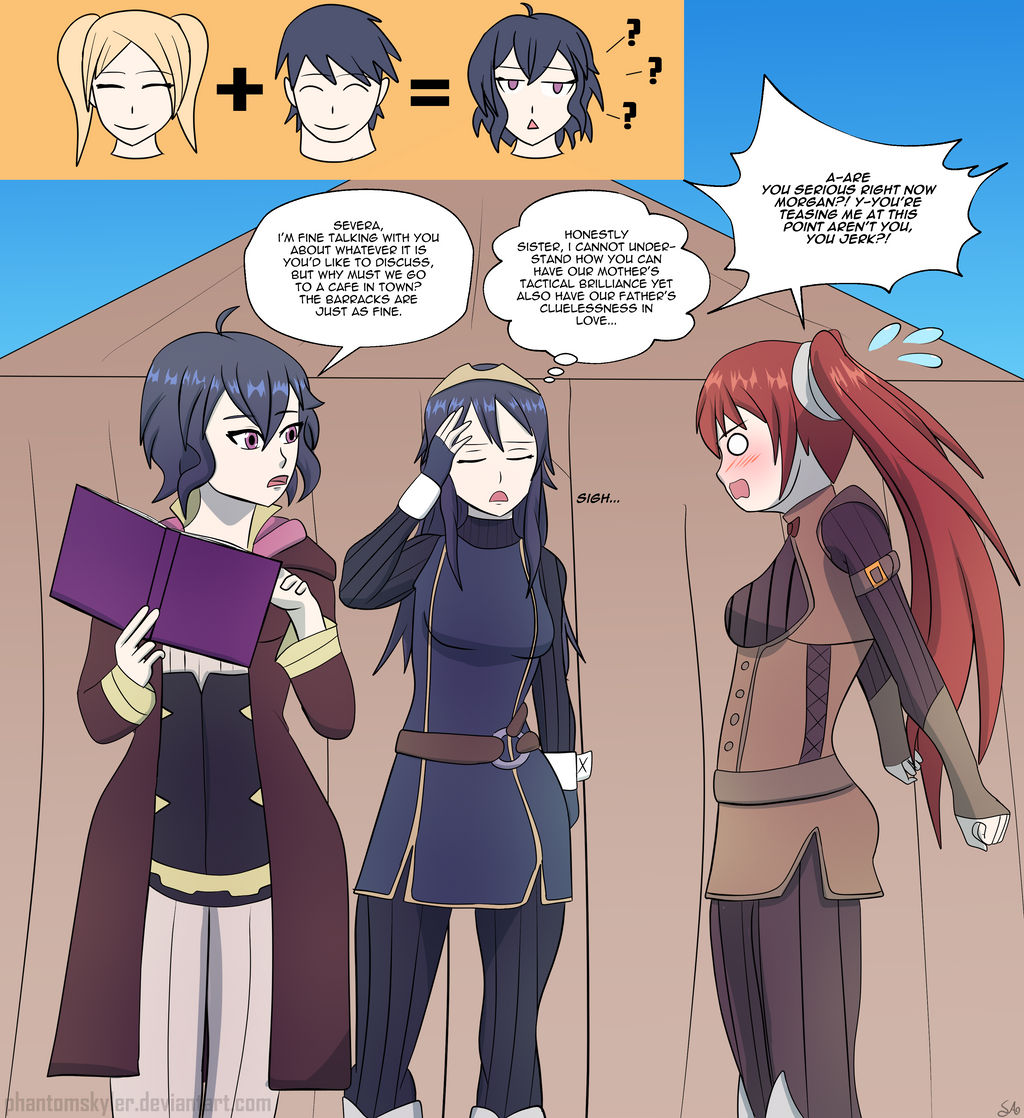 This is a fun series of commissions that

hired me to draw starting with this one:
The basic premise is looking at each version of Morgan from Fire Emblem Awakening and seeing how different she'd be personality wise depending on who her father was. Starting out we have a Morgan who's father is Chrom, and apparently inherited her dad's obliviousness to love.

Poor Severa...
Disclaimer: Yes I know technically Female!Morgan is supposed to come with Male!Robin as a parent but A. The commissioner wanted Female!Morgan and B. It's just some fun "what if" scenario anyway.


There WILL be Male!Morgans down the road (In particular a certain "Captain"), but some scenarios will work better with a girl Morgan. Like any of my choice for the NEXT one, which will be either Frederick!Morgan, Ganondorf!Morgan, or Bayonetta!Morgan
Reply

This scenario works more for Male Morgan.
Reply

Honestly I had kind of meant for it to be M!Morgan but worded it wrong
Reply

You are doing god's work with these commisions
Reply