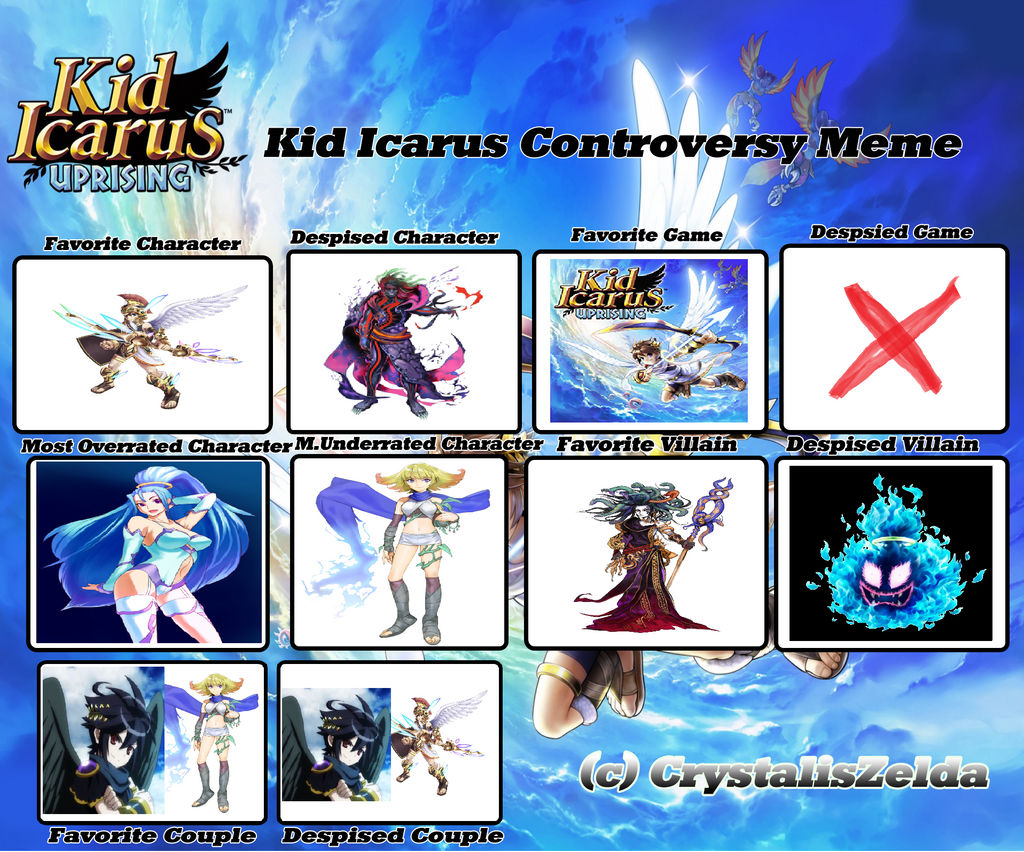 In one installment, the series actually had enough characters to memetize...and holy hell did the 'Net and "artists" go to town with it.
Reply

Yeah I was very impressed with the visuals as well,
I hope they make more Kid Icarus Games in the future.
Reply

cool. do you have a base fo this? I'd like to do one
Reply

Actually the base was made from a friend of mine which
I credit it in the description so it's best to talk with her
my friend.
Reply

Hehe awesome! I agree that Phosphora is underrated. :3
Reply

Yeah she need more love my friend
if they ever make another Kid Icarus game she
needs to come back.

Reply

Yeah I hope they make another Kid Icarus game :3 I haven't played Uprising yet but I want to. I like Palutena, Pit, Viridi, and Phosphora a lot, they're all awesome, hopefully all four of them appear in the next game (I know Palutena and Pit will)
Reply

Me too I hope they make a sequel to uprising as well
because I think this series has so much potential going
forward my dear, and definitely those characters should
return.

Reply

Yeah it does have plenty of potential.

I am sure it's a great series.
Reply

Yeah I want to see how they can make a game
fro the Wii , now that would be awesome, amplify
everything from the first game to the max.

Reply

We share the same brain? O_O
Reply

Hehehe I guess we do my friend

, but yes that's my
feeling about both Hades and Pandora,
and Pit x Dark pit.
Reply

Reply

Pit's a pretty cool character
.

Reply