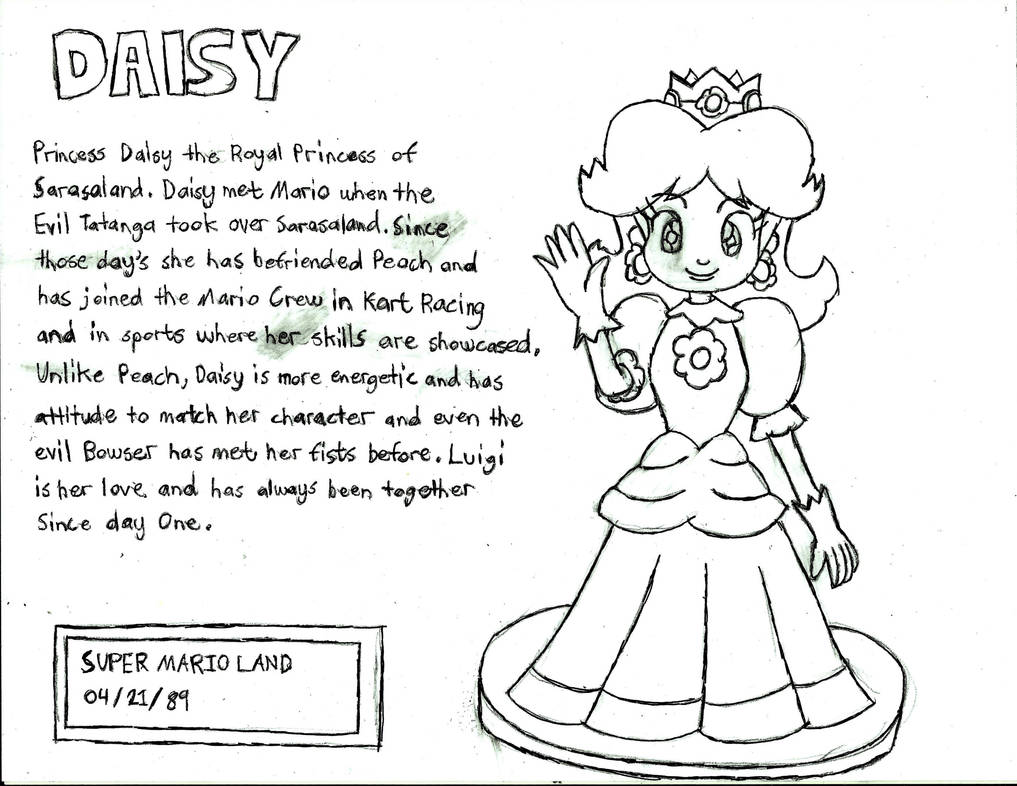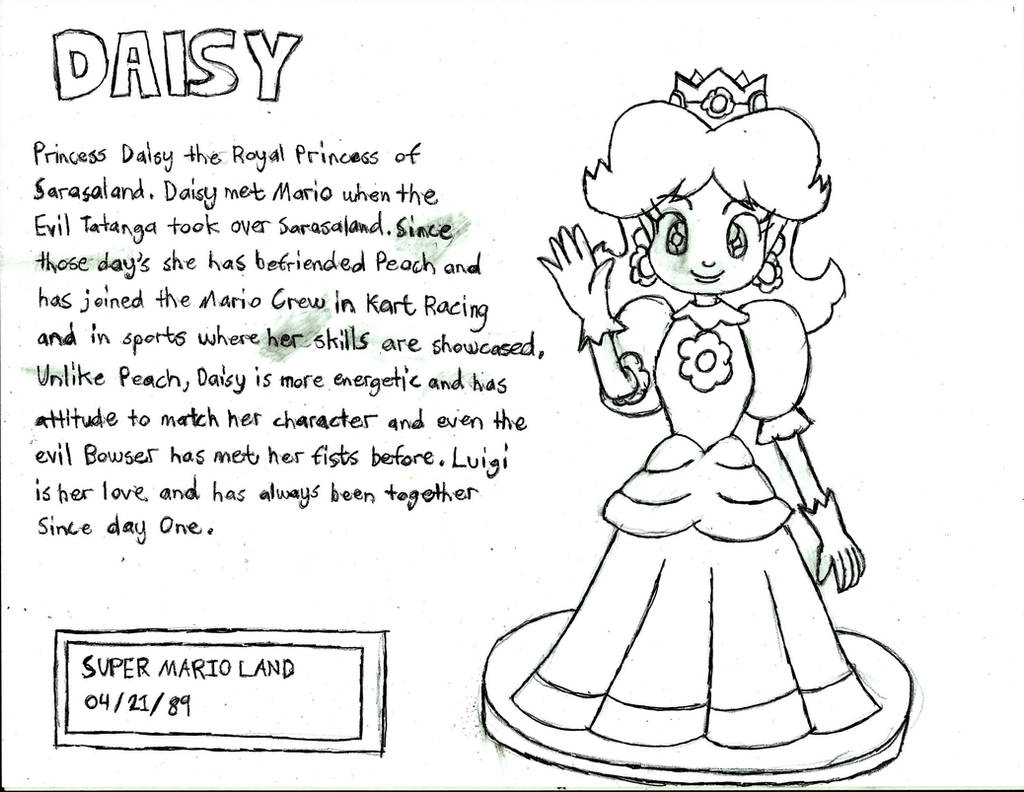 This what inspired me to make this:
www.youtube.com/watch?v=l8oW1r…
This is a touch up on a work I did earlier, this what I would
picture Daisy for smash, first the classic trophy, then her
smash trophies just like the style of Smash Bros. Melee.

Comments are Welcome
Daisy - Super Mario - Nintendo

And that's why Bowser never kidnapped Daisy. If he did Mario and Luigi (Or just Luigi.) would just find Daisy smalling along with a tattered will.
Reply

You should color your trophies!!
Reply

I am going to do that now my dear, I want her
Trophies to shine even more.


Reply

Awesome!!!!

Reply

Thank you my dear, the trophies from
Melee inspired me to draw the trophies
of Daisy.

Reply

I see that!

Reply

Indeed this how I would picture if
Daisy was in smash first showing
her classic form.

Reply