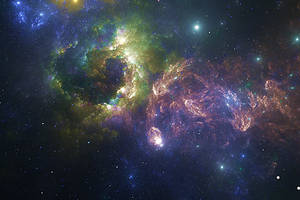 8K Wallpapers 7680 x 4320 dpi
8K Single Screen wallpapers of all styles I make that come on a weekly basis.
---
Suggested Premium Downloads

Description
Woah, haven't submitted anything here in almost a year! Well, I've recently decided to learn some Apophysis, so hopefully I'll be updating this dA more often!

Interestingly enough, this looks quite a bit like the camera-tossing deviations, these are generated with Apophysis 7x rather than by tossing a camera in the air.

This is my very first attempt at this program.
Image size
1500x1500px 549.28 KB