My name is Rob. I love graphic design,art, comics, video games, anime, sports, nature, toy photography. I decide to post my passion of art and design. I hope you enjoy them! Images use are copyrighted by me unless written in the post.
---
If you want to see more artwork from me, follow me at
500px
---
Software I use




---
© COPYRIGHT NOTICE
The work contained in my gallery is copyrighted. My work is not stock and it may not be reproduced, copied, edited, published, transmitted or uploaded in any way without my written permission.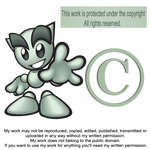 © DeviantArt Copyright Policy
---




Favourite Movies
Star Wars Saga, Indiana Jones Saga, Aladdin, Lion King, Toy Story Saga, Mission Impossible Saga, James Bond Saga, Ghost Buster Saga,
Favourite TV Shows
Mister Ed,The Big Bang, Star Wars the Clone Wars, The Brady Bunch
Favourite Bands / Musical Artists
Red Hot Chili Peppers, Ozzy Osbourne, Alice Cooper, Van Halen, Mötley Crüe, Kiss, Metallica, The Beetles, The Who, Led Zeppelin, Gun N' Roses, Aerosmith, AC/DC, The Rolling Stones, Bon Jovi
Favourite Gaming Platform
PC, Play Station 3, Xbox One