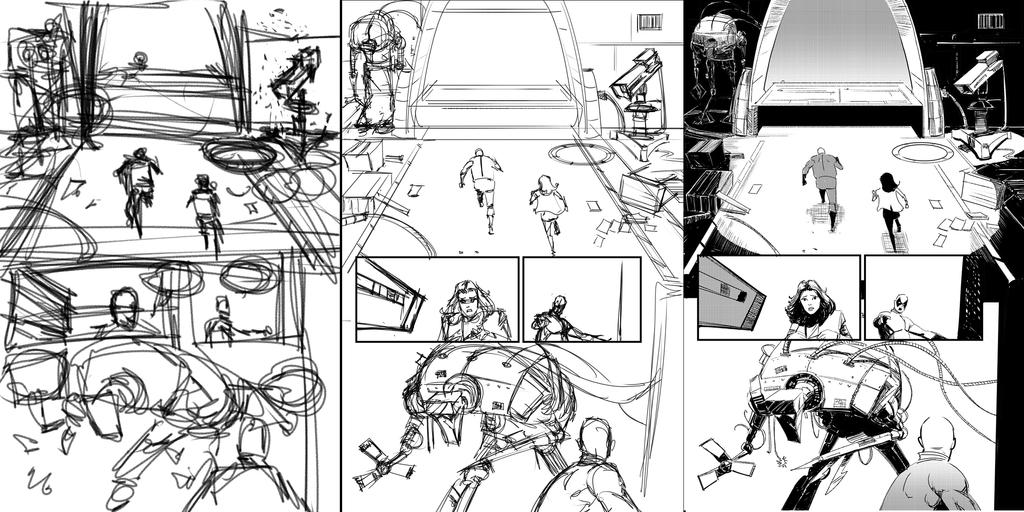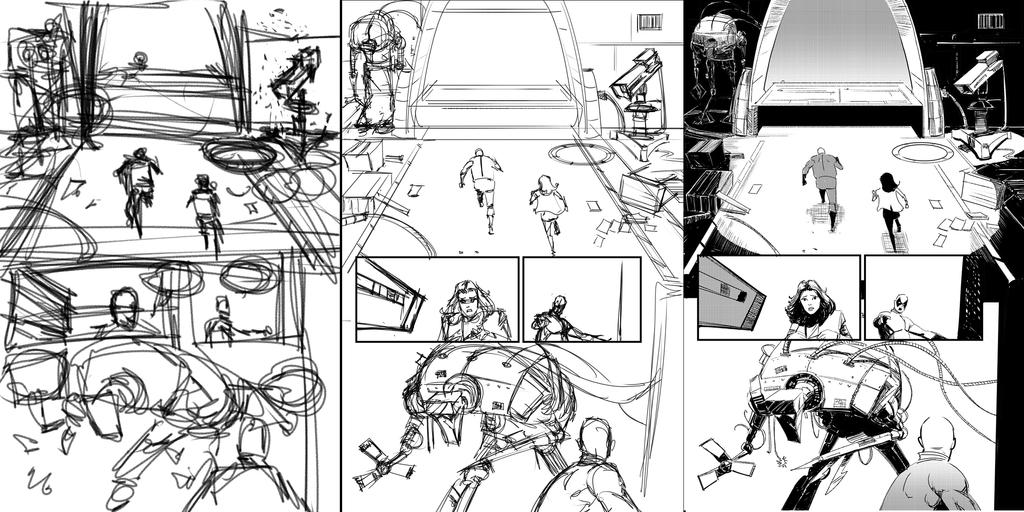 Watch
First step - rough pencils. This is them most difficult part for me. Most of the decisions are made here.

Second step - clean pencils. Here I iron out most of the details and decide if my roughs were any good.

Third step - inking. With most of the decisions made, this is the fun part. It still takes time to render everything.