Hello friends, watchers and everyone. This is most likely my last feature...
I used to LOVE this site but now I've really given up. I'm sick of people blaming me for things I haven't done and I'm sick of people expecting everything for nothing. So, I'm leaving. Seriously, enough's enough! I need a break. At least for a little while... I realize I sound like a drama queen but you know what? I do not care.
For those of you who want to stay in touch you can find me on Facebook.
Some really beautiful pieces of art...
<da:thumb id="493928172"/>
<da:thumb id="493270271"/>
<da:thumb id="493535978"/>
<da:thumb id="493283985"/>

<da:thumb id="492356337"/>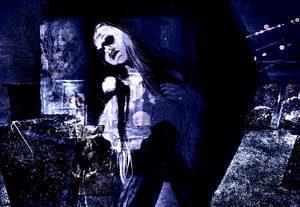 <da:thumb id="492509526"/> <da:thumb id="491784130"/>
<da:thumb id="487352831"/> <da:thumb id="490805072"/>
<da:thumb id="491230162"/>
Comments have been disabled for this deviation