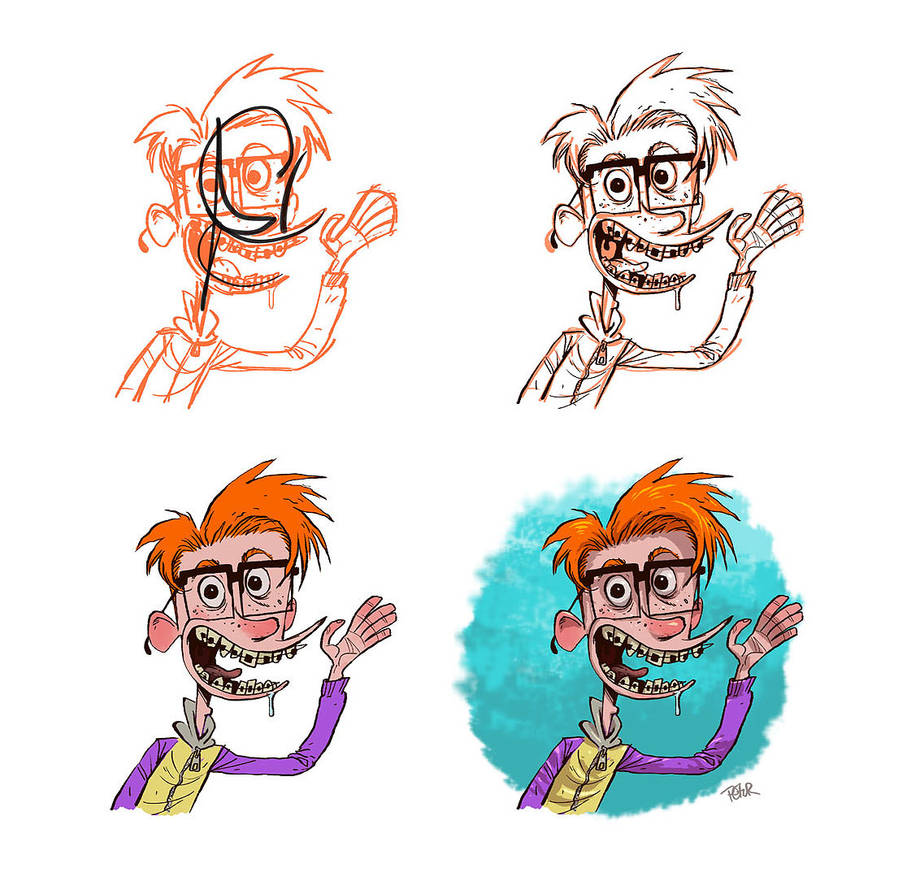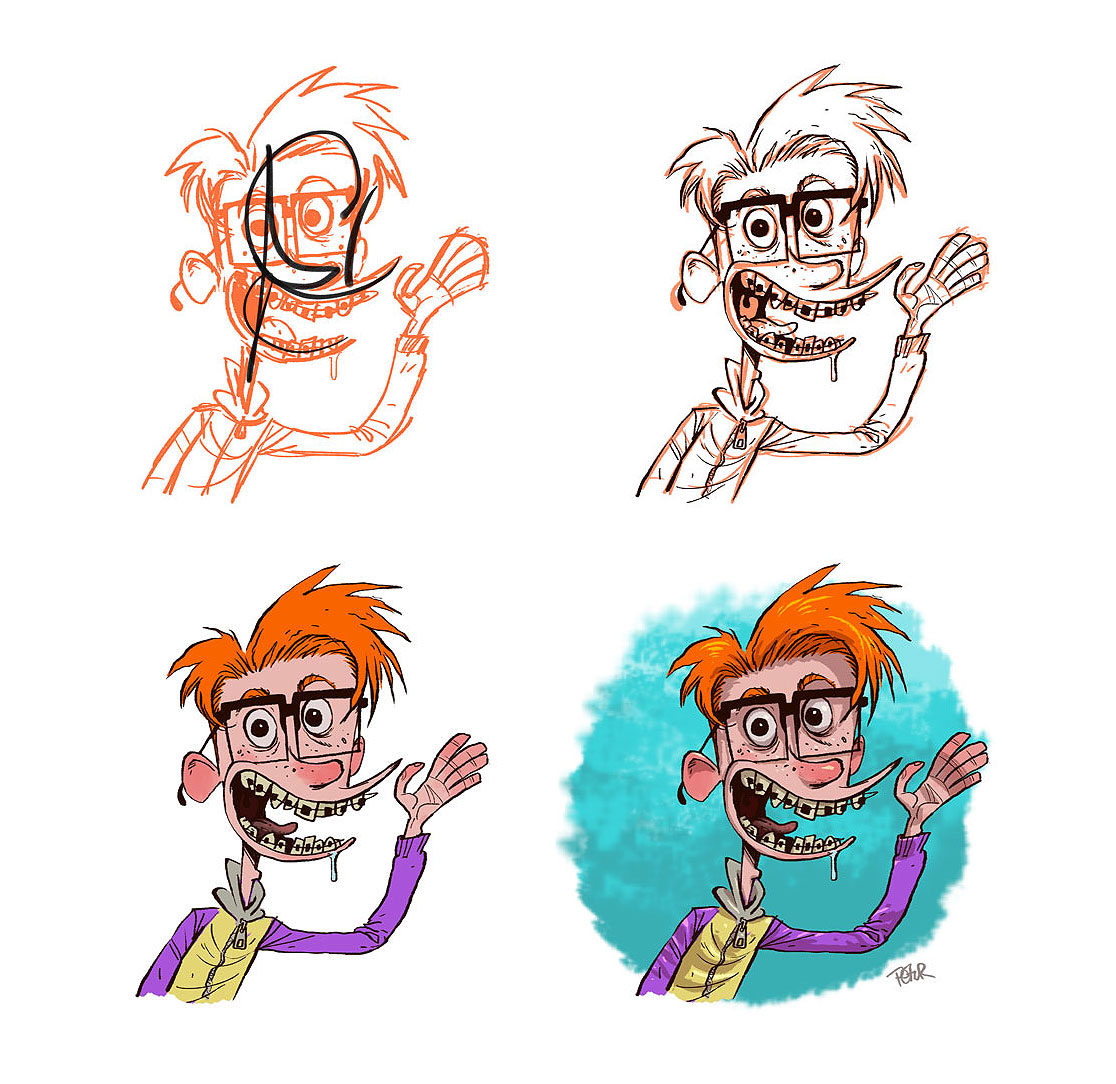 Here's a quick sketch I made today for the Cup O' Doodle blog, where you take a random scribble and turn it into a drawing! Here's the step by step process, all done in photoshop. I think I might prefer just the inked one over the end result, oh well...

Reply

omg reminds me of Ren Hoek
Reply

Brilliant! It's like the Rorschach tests of art!
Reply

Hey nice work! I am also part of that blog so its nice to see another doodler!
Reply

Reply