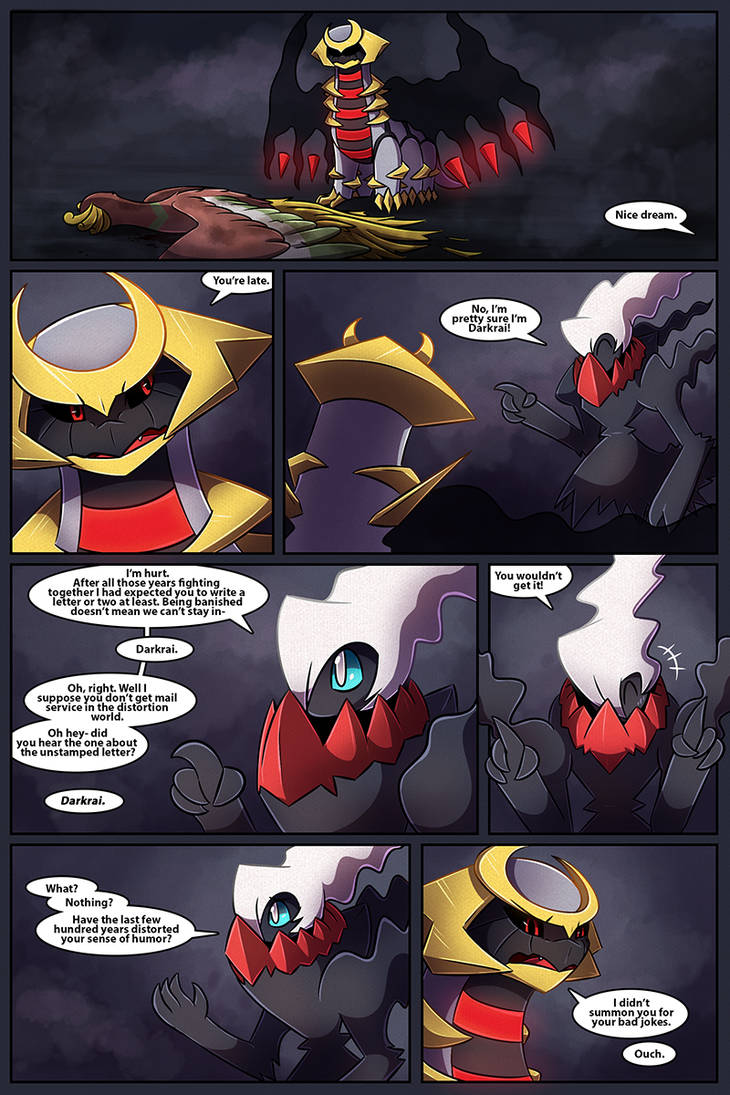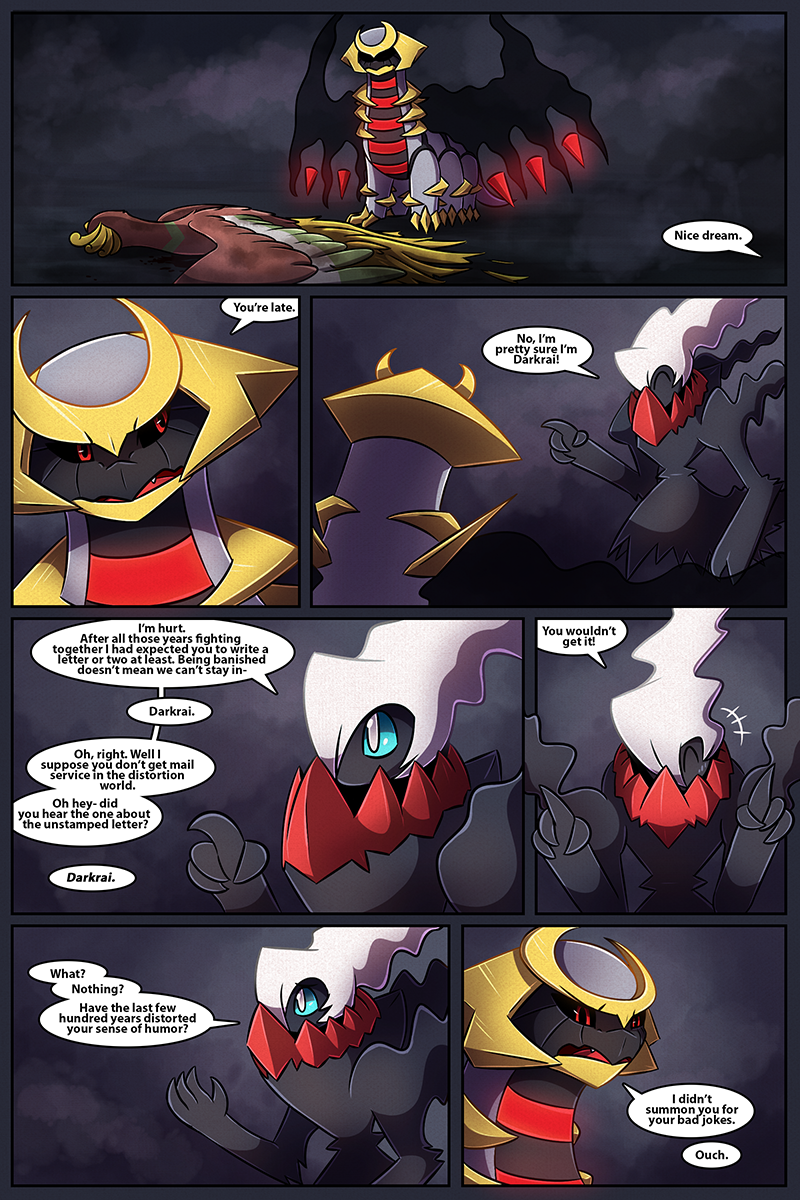 Watch

Hey, just wanted to point out there's no link to the next page which is currently out.
Reply

In a dark land, on a dark night, a dark man waited, with a dark purpose.
And then Darkrai showed to brighten things up. Ironic.
Reply

Omg! These jokes!! X'D I'm gonna love this Darkrai! XD
Reply

Okay, I instantly love Darkrai
Reply

Reply

Oh my god, Darkrai is now officially my favorite legendary between this and Victory Fire. - w -
Reply

Darkrai and Girituna are going to be great friends.

Great job on this Page.
Reply

Oh no, Ho-oh is a no go....
Reply

I can already tell they will be foils for each other.
Reply

Dad humor Yus!

And I'd gladly listen to his routine, its the sleeper hit of the year.
Reply

I would absolutely summon him for his bad jokes.
Reply

Reply

First time seeing Darkrai here and I already love him.
Reply

Reply