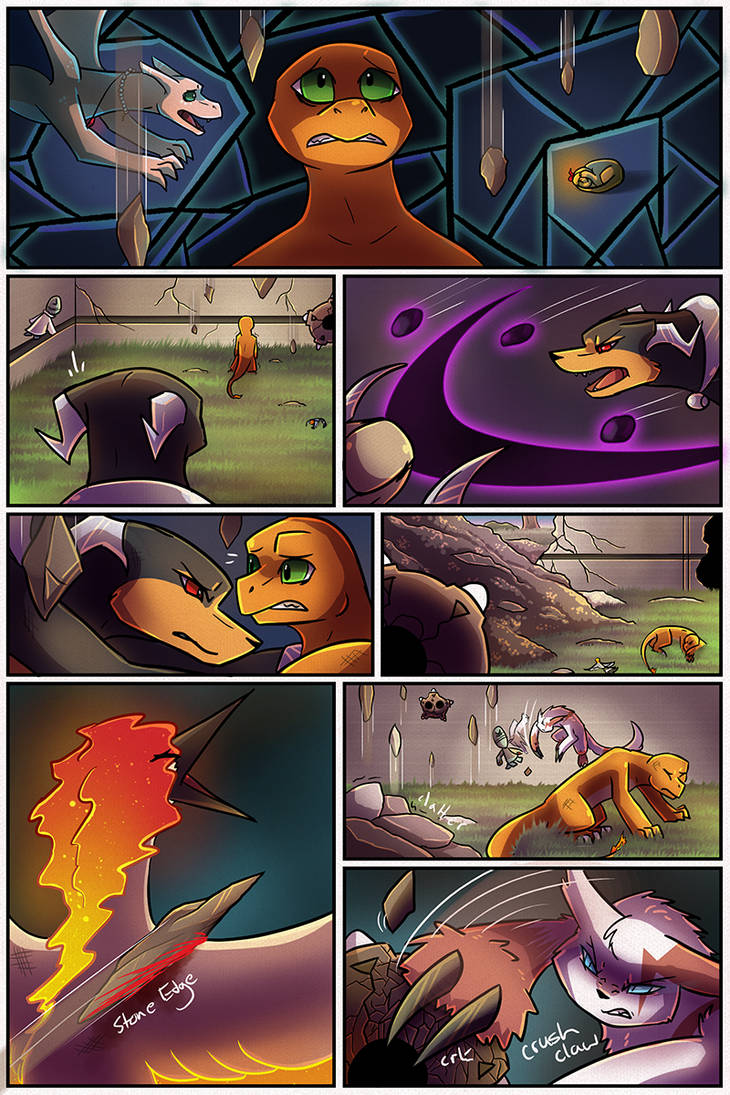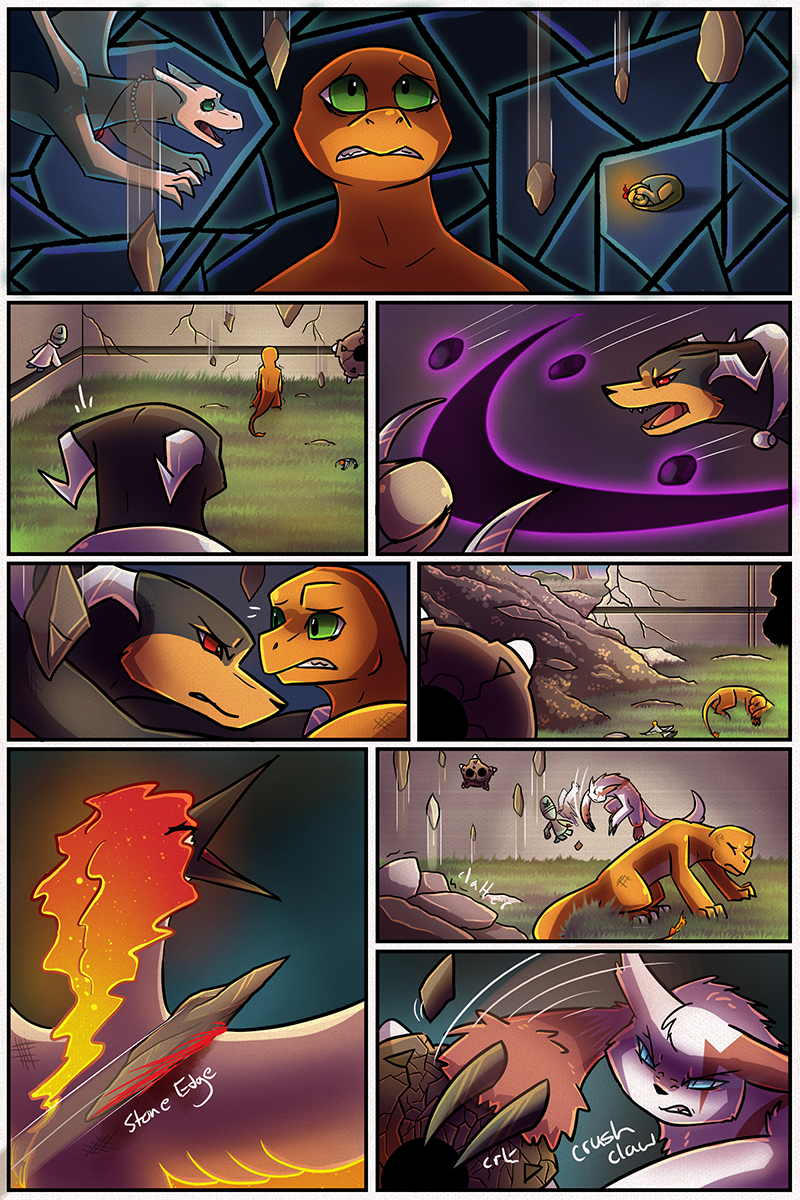 Watch

Oww, what a fight... Is it me or his tail flame is getting weak? *-* Be alright, charmander buddy!
Reply

O my gosh she sacrifice herself to save him
Reply

Reply

All this while a sillyfloof is stuck admiring a shiny tail with starry eyes.
Reply

Dangit, Bern! You were supposed to be protecting that fourth wall! Oh no, no! Mist will be way to pleased to see it shattered!
Reply
Noooo, Nyraaaa!!

Why'd you have to go and sacrafice yourself for
him?!
You're too beautiful to diiiiiie!
XD In all seriousness I didn't see this coming... But if this doesn't fix Bern's judgmental complex towards Nyra, I don't know
what
will...
Reply