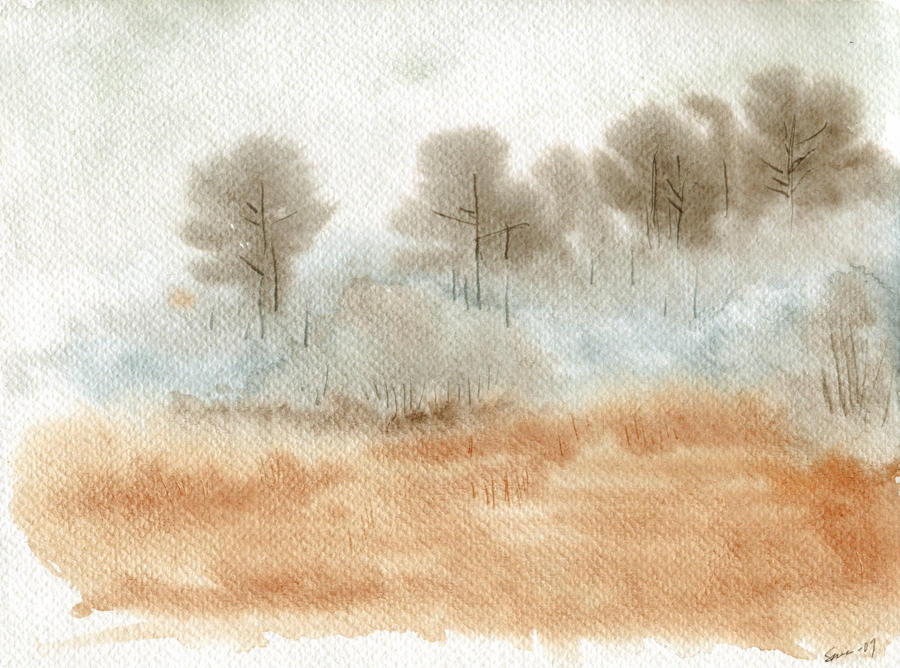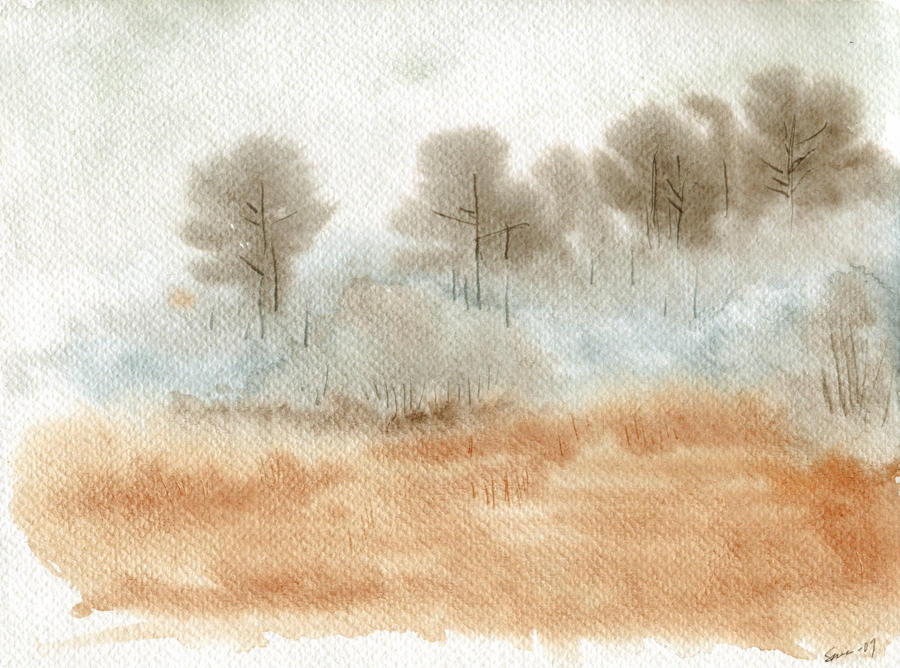 Watch
As far as "inspiration from nature" goes, this is as good as it gets. So far in November, our area has had three hours of sunshine in total (I must have missed them, sitting indoors). This weather is good for nothing, except that it renders itself quite happily to wet-on-wet watercolour experiments.

Some mistakes, a fairly quick colour scetch with no underdrawing. I still like it.

Paper: Fabriano, 300 g. It says cold pressed, but I find it too coarse to do any detailed work on.