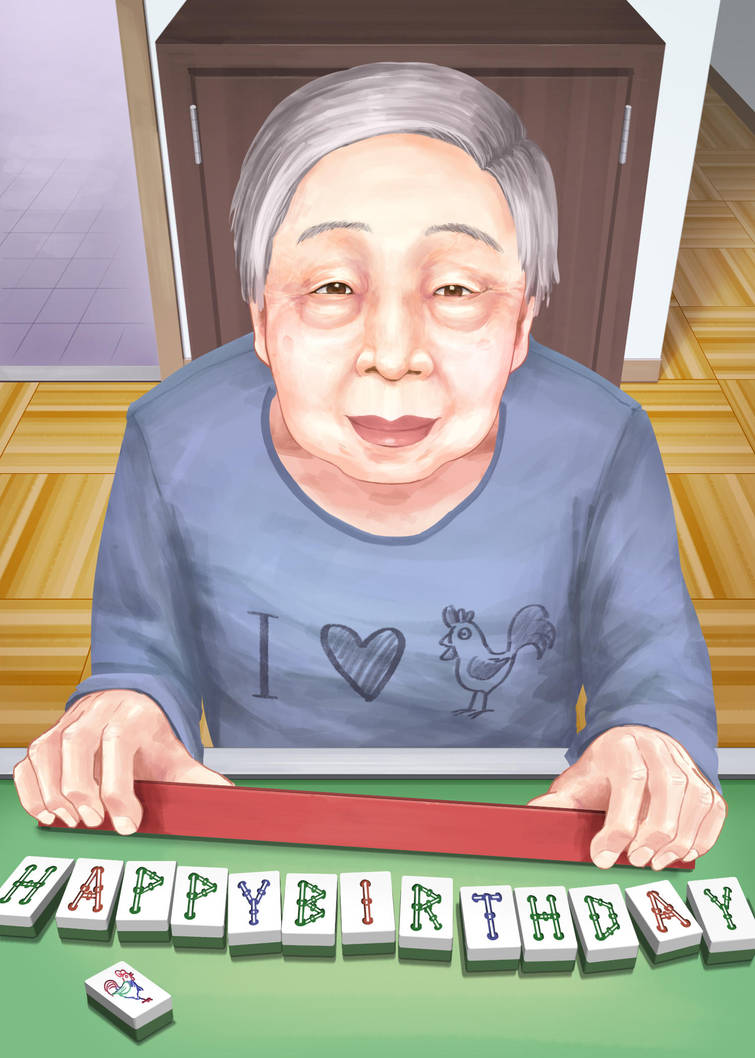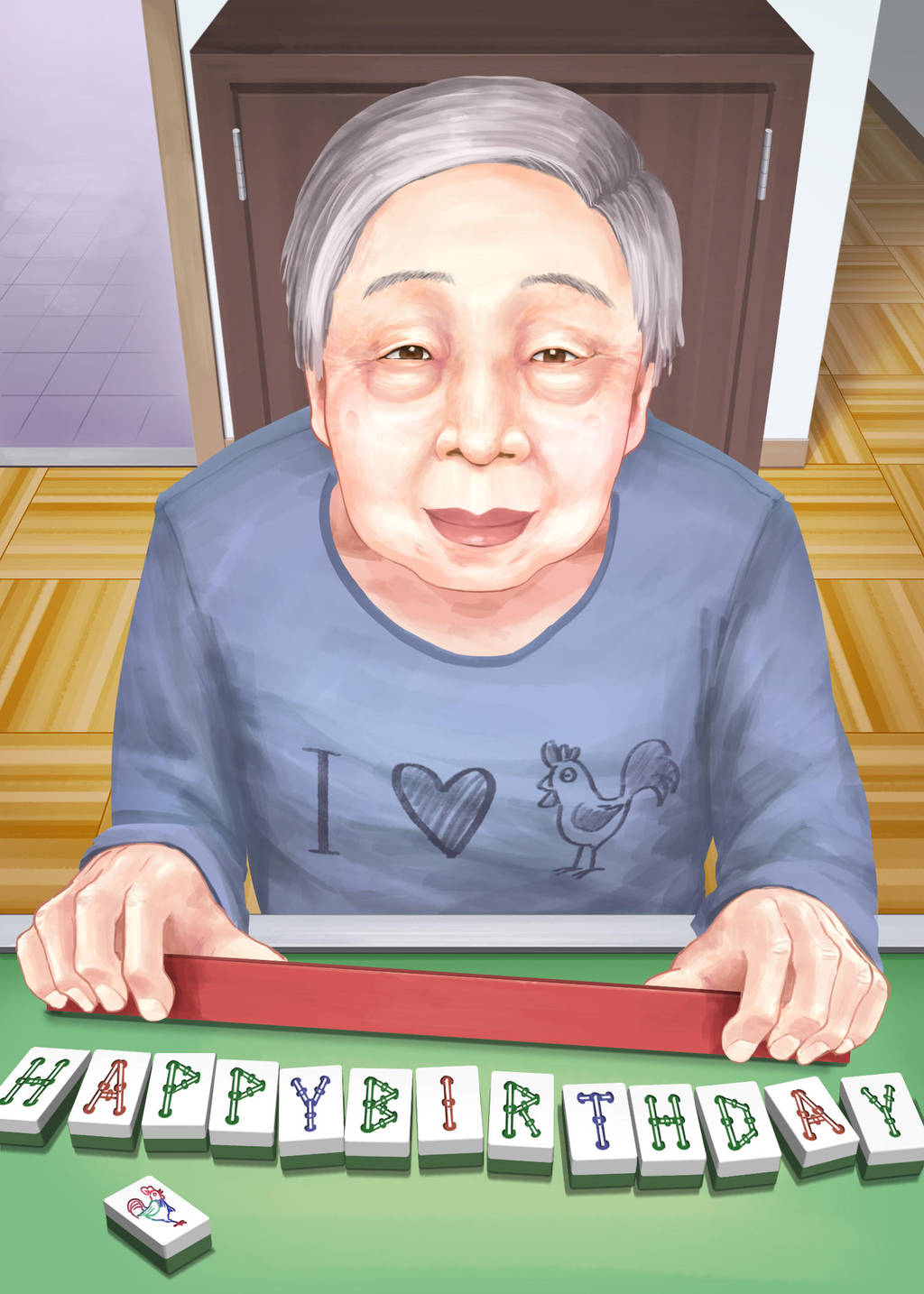 Watch
aaand a card for my dad's bday too. Fair's fair so I drew his mom this time.
Still kinda suck at realistic drawing but tried to smooth things out for a more graphic look.
Gramma used to love mahjong, so here's the little chicken as the winning 14th tile ~

(also inside jokes abound because my dad's chinese name contains a character that sounds like the word chicken and i often say his name jokingly that way) Happy Birthday little chicken!!!