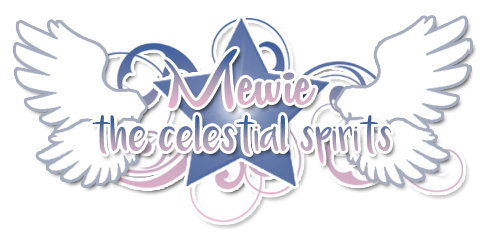 Mewies (pronounced Mew-ie) are an anthro spirit species with a special task. They collect wishes and turn them into reality if the person is worthy. These celestial creatures will appear only for those who have shown great compassion, good morals, and positive energy.
By helping others and being a loving and caring person you may meet your Mewie soon too!
Mewies are relatively the size of a young human being (Average 140cm/4'7'') and they do not grow. Mewies are believed to be immortal.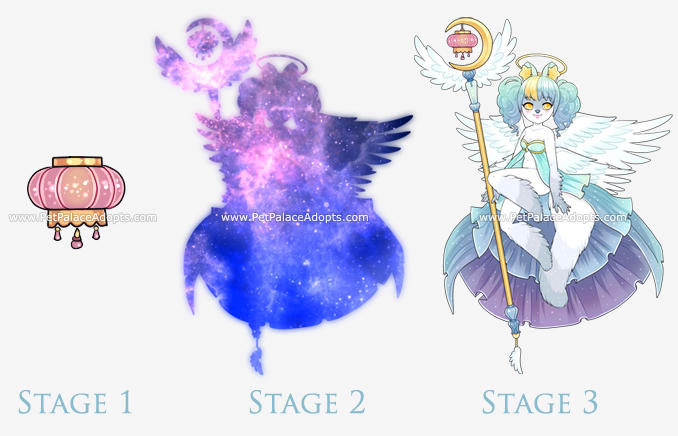 Mewies are made from star stuff and are extremely soft to the touch. Fur patterns vary depending on the individual. Their clothing is very light, airy, and typically semi transparent.
Mewies have 2 to 4 sets of feathery wings and can fly or float with little effort. In fact, they prefer floating over walking. The wing number indicates wishes granted.
2 sets of wings = common. Wishes granted: About 200
3 sets of wings = rare. Wishes granted: About 300
4 sets of wings = legendary. Wishes granted: 400+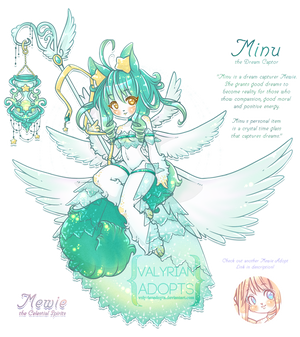 Mewies always carry a staff to aid them with finding and capturing wishes. Common staff shapes are Crescent Moon, Star, and Wing. A personal item hangs from the top as a receptacle to hold wishes. These will vary depending on the individual. Common staff items are bottles, hourglasses, bird cages, and paper lanterns.


All Mewies can be identified by their glowing star shaped ear fluff and star shapes in their eyes. Other characteristics such as ear and tail shape are influenced by the Mewie's animal spirit. Common spirits are bunnies, foxes, cats, goats, deer, very rare spirits like unicorns, and more to be discovered.
Mewie Master List


Other important information
Original species design and information is by
Valyriana
species rights transferred to me (PetPalaceAdopts aka Krisgoat) July 25th 2016

MYO Tickets
Mewie's are a CLOSED species so you cannot make your own unless you have a MYO Ticket. If you've obtained a MYO Ticket prior to July 25 2016 please see
Valyriana
to get your adopt approved. Valyriana Tickets will not come with a clickable PPA version. If you would like an interactive MYO Mewie you'll need to pay
my $30 MYO Ticket fee
.

Co-Owners
Co-owners have permission to create and sell Mewies and to hold raffles/contests involving the species. Additional co-owner slots are closed.

pipers-adopts
Retired Co-Owners

iAmirrora
MamuEmu
Group
There is a DA group dedicated to Mewies where co-owners post their creations and fans can share their art! Mewies created by me will be posted in this group and the
PPA Fan Club
. Fans are welcome to post Mewie related content in both Groups.