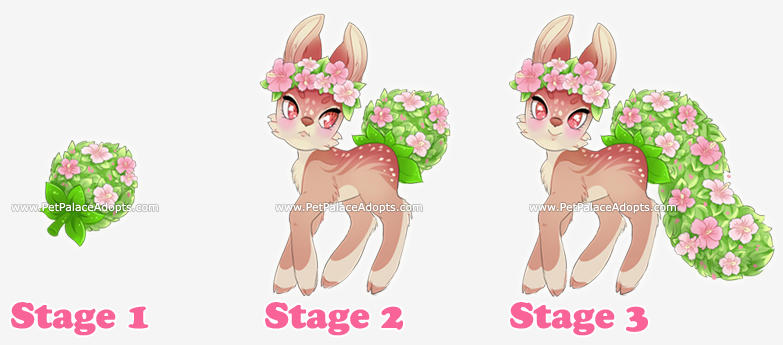 Plantaes are a small deer-like species that grow like plants!
Each one is based on a specific plant (the example above is Pink Hibiscus).
Plantaes based on one plant are common, and Plantaes who are based on 2 or more plants are rare.
Their three evolution stages are bulb, sprout, and full bloom!
Plantaes need plenty of water, sunlight, fresh air, and love, to grow up big and strong.
They can have small companions like butterflys, bees, or humming birds.
Anything small that likes flowers or plants.
Plantaes enjoy music especially when sung to in person.