1st Snily contest is closed.
Thank you all who entered.And who helped me to promote the contest.

I need some days for exterminate the entries and to decide the top.
Good luck everybody!
...................................................
First of all...I miss you so much,my DA friends!

Today is a special day,for all the HP fans.
Happy birthday,Severus!

I wanted to make January a special month because both,Severus and Lily,celebrate their anniversaries.
So....let's celebrate Snily month,with a chalange,a contest.
This begins today,9th January,and will end on 9th February.
I wait you all to participate!
All you have to do is to draw,paint,write,make a cosplay pic or a photomanipulation.With Severus Snape and Lily Evans as a couple in love.
What is easier for you and what you like more.

Every entry will receive 20 DA points.
You can participate with how many entries you wanna.

Fell free and creative!

There will be different sections,every section with their prizes.
1st place-400 DA points
2nd place-200 DA points
3rd place-100 DA points
I wait you all to participate!
And please,help me to promote this contest.
Thank you all!

Entries y far:
:thumb347795764: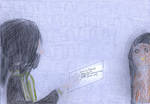 :thumb347944261::thumb347946289::thumb349105506::thumb349329387: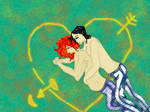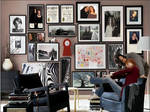 Snily~ Happy Anniversary?"Severus!" Lily Evans said breathlessly. "Slow down! I have shorter legs than you."
Severus Snape glanced over his shoulder at his jogging girlfriend, rewarding her efforts with a flash of his trademark simper.
"I know for a fact that you can move faster than that, Lily. You practically apparate to the Great Hall every time there's chocolate raspberry cake!"
Lily felt herself blush and muttered excuses under her breath.
"Where are you taking me?" She asked, hoping to change the subject. Severus took her hand so that he didn't lose her in the dark hallways and murmured, "That would ruin the surprise now, wouldn't it, love?"
Lily let out a groan... her curiosity was killing her!
They made their way through the sleeping school in silence, and Lily passed the time by admiring the man slightly in front of her while Severus tried to focus on the task in front of him, which was very hard to do with the love of his life gazing at him so intently.
When they got outside the night was crisp and f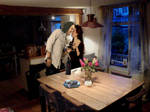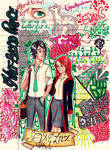 :thumb349938991: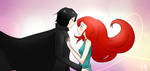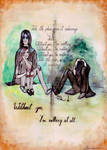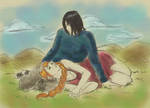 :thumb352020366::thumb350689275::thumb351658566::thumb353226818: