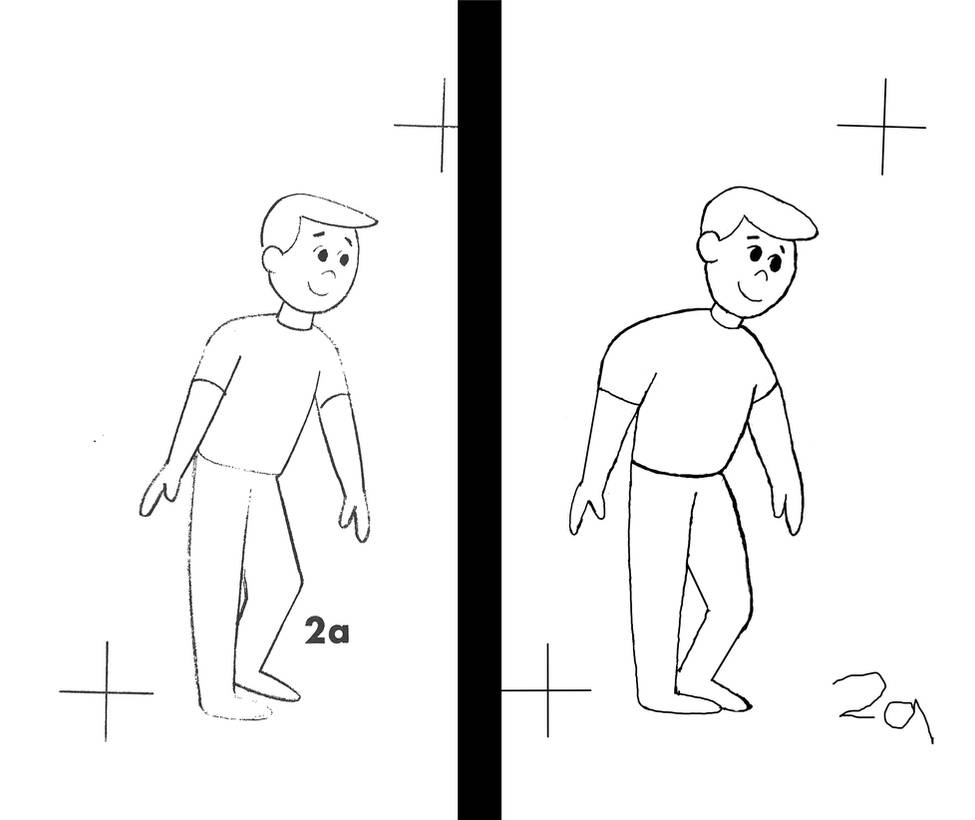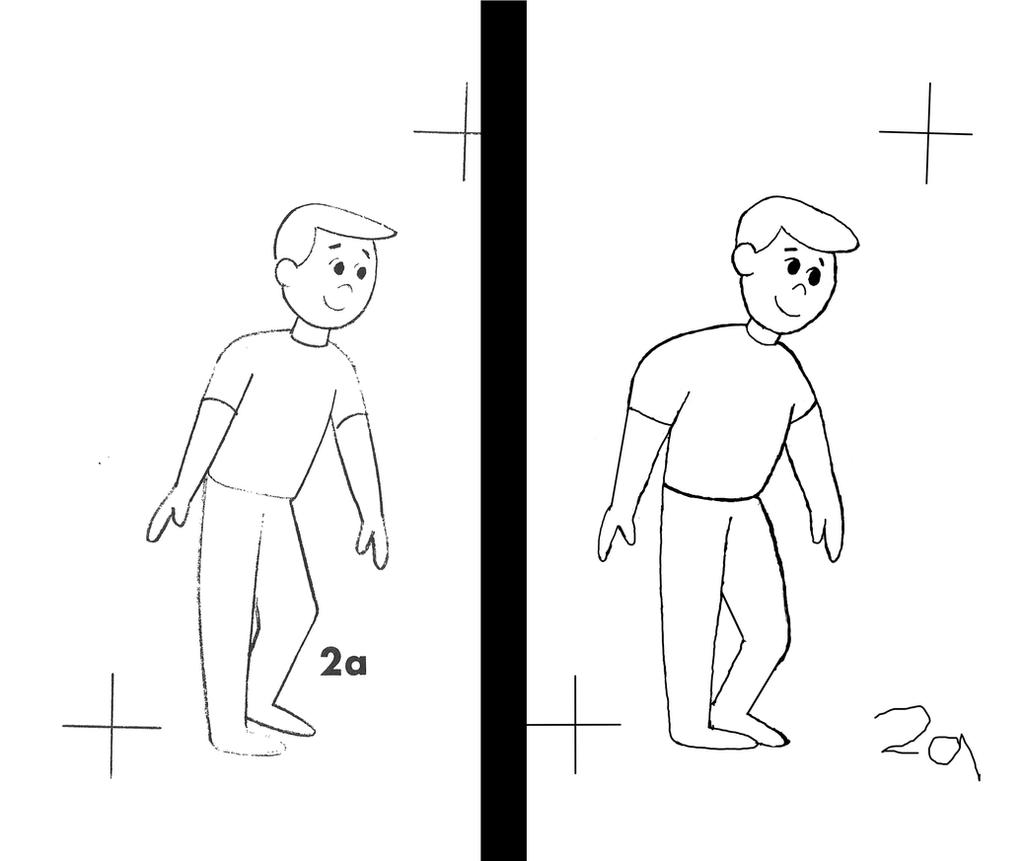 Watch
Just so everybody knows I have not given up on drawing completely to devote my life to Minecraft, and also this is to show what I am able to do with the Pocket Mouse optical device that I have previously spoken of.
On the left side, you see a figure of an inbetween drawing from the book Animation in Twelve Hard Lessons by Bob Heath (1972). On the right, you see my interpretation based on the two extreme frames I have been given to work with. As you can see, my drawing is relatively chunkier than their drawing. This either means that a pencil and paper is a better option (and I have acquired punched animation paper before), or that I just need better practice with the Pocket Mouse.

But what do you think? Let me know in the comments down below.