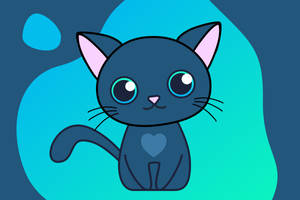 Support Kitty Pack
This tier is for supporters who just want to help out while gaining some benefits!
---
Suggested Premium Downloads

OSX Yosemite Finderbar 2.0 for all Windows OS
Description
Watch it in motion on Youtube
youtu.be/Tk3bHfpDuYY
This gives you the look of the Yosemite finderbar for your Windows. It was made on and for Windows8.1, but it works on other Windows OS either. XP users cannot use all buttons, because the targets don't exist on their OS. Or they have to change them to their likings.
It's clear that some buttons only work if the target is available on your system:
Software update only works if Apple updater is installed.
Dockbutton works with Rocketdock, or you have to change the target to the dock you use
Cycle through Windows needs Vista or Windows7 to work. You can also activate this function on Windows8/8.1
How to use:
You need Samurize to use this deviation.If you don't already have it, get it here
www.filehippo.com/de/download_…
Click on direct download or they install a useless download manager.
Install Samurize in compatibility mode or you will get an error message.
Important: You must run the client.exe as administrator if you wanna use the finderbar. Otherwise the bar appears,but it will not work because of the UAC.
This is work in progress and will be regularly updated.

:Changelog:Updated version New graphics/ Added shadow to the menubar, menus and all other stuff.
Now supports 1280
1360
1368
1680
1920 pix screenwidth.Others by request.
Added some more functional buttons.
Improved file size (Only 25 per cent of the firdst version)

Featured on Skinpacks
skinpacks.com/finderbar-2-0-fo…

Featured on Deskmodder.de
www.deskmodder.de/blog/2014/10…

Watch preview of upcoming new version here
youtu.be/Dgk8Hzgwp8g

Please have a look at this real time installation video before asking useless questions
youtu.be/KFprDfpvWm8

Fully detailed installation guide here