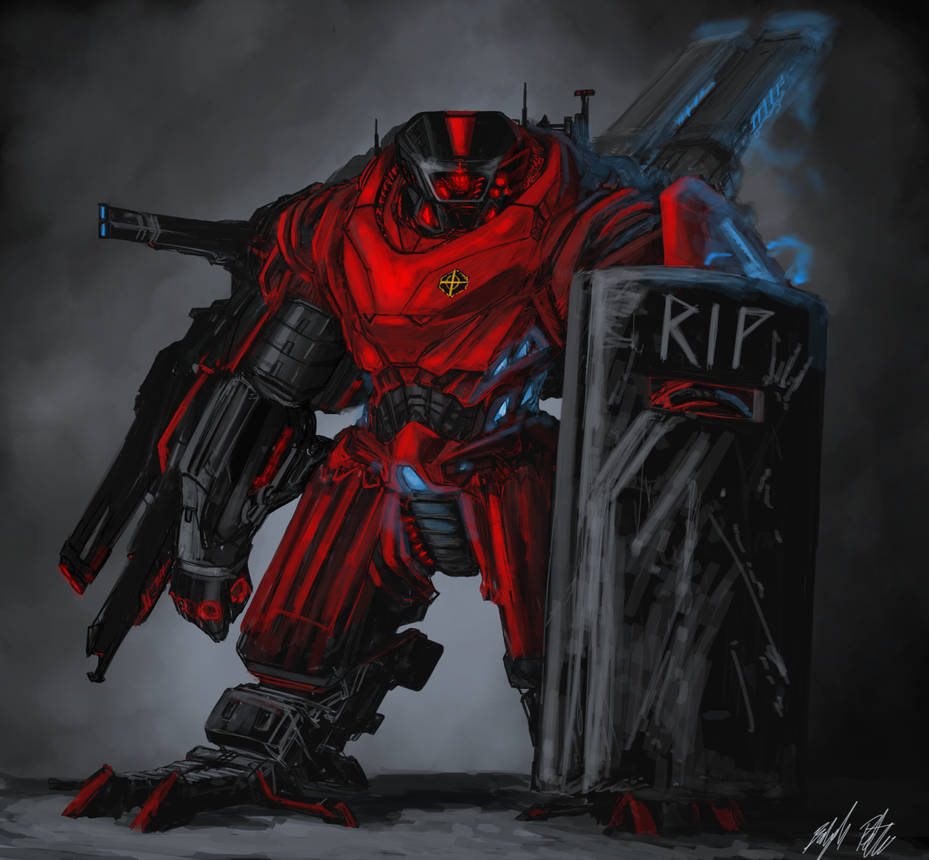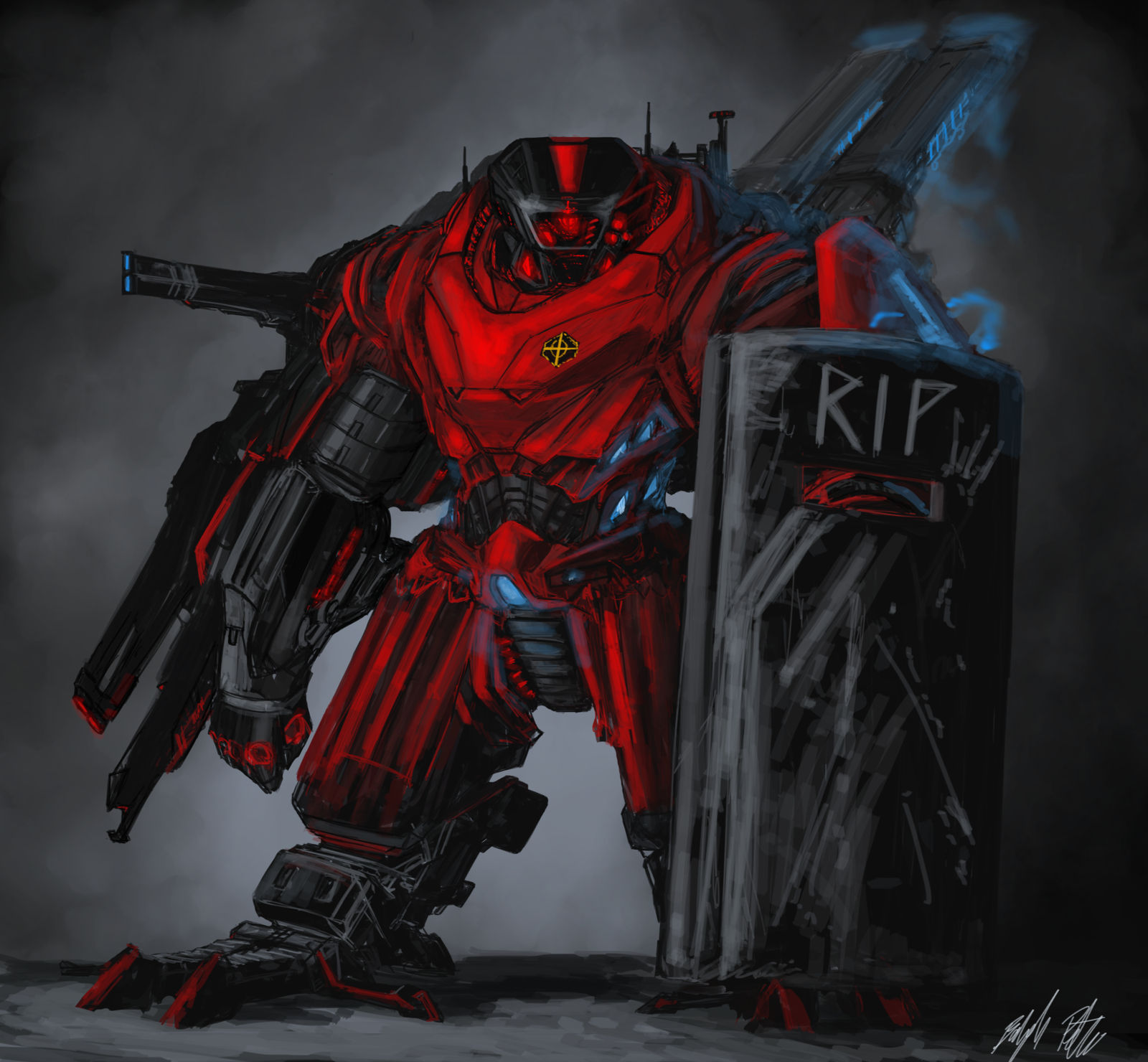 Watch
The lemurian XH-98 "Haymaker" Heavy Support Battlesuit.

This suit foregoes mobility for additional defense and firepower. Usually outfitted with a heavy modular weapon platform on it's right hand and a shield in it's other. It also has a support cannon on it's firearm and a defense field generator on the protective arm.

When deploying the Haymaker can bring it's heavy railguns to action, becoming a strategic defense platform. This battlesuit excels at medium-close combat.

Due to the heavy equipments, it loses the teleportation and jetpack abilites, but still has active camouflage and superior communication arrays. A substantial infantry battlesuit for ground forces.