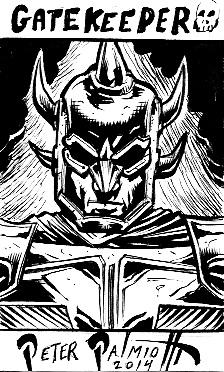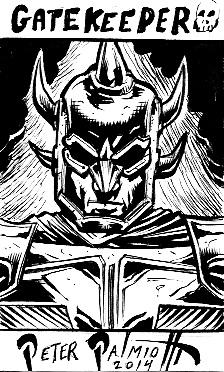 Watch

Ray Dillon's creator owned character was last nights Live stream drawing.
ART: 3 X 5 on white index card paper.
Penciled and inked by Peter Palmiotti.

I'll be LIVE tonight, July 15th 11 pm est.
I'll be working on Darkseid (DC Comics)

I need to draw more and one of the ways I'm doing so is I started a Ustream show.
I will try to do it 4 or 5 nights a week.
11 pm est. time, best way to know if I'm starting one is when I post on FB, Twitter or G+.

(NOTE: there's a time limit so I may be doing shorter shows in order to post to YT.)
I'll post recorded episodes onto my YouTube -
www.youtube.com/user/peterpalm…
Here's my new LIVE Art Show!
www.ustream.tv/channel/peterpa…
Hope you'll come by and check it out.
Peter.