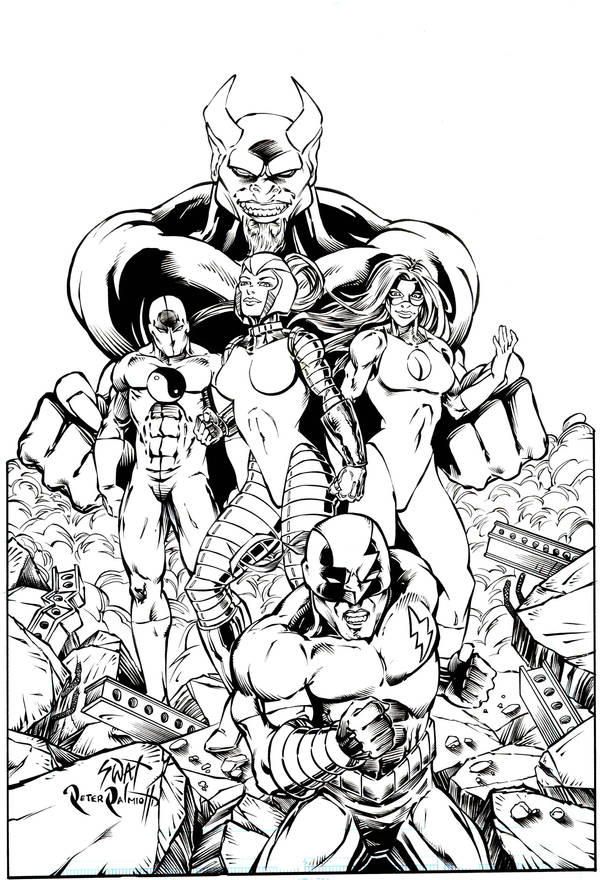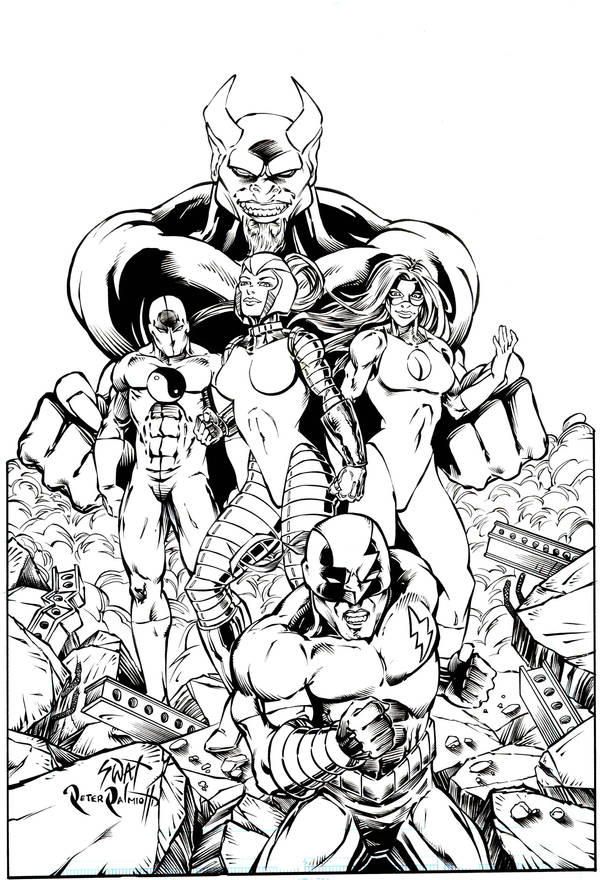 Watch
This was a cover for a book that never saw the light of day, but was the beginning of my friendship with fellow artist and bud SWAT AKA Scottie Watson!
Creator/ writer/ artist of Talon - Red Handed Studios -
[link]
pencils - Scottie Watson -

inks -Peter Palmiotti -

Red Handed Studios master - Cary Kelley -


Awesome, love group shots!
Reply

This was going to be a story for the Argo Comics Anthology (link below). Issue 2 is out next week.
Reply

I was Scottie's collaborator on this one and was sorry not to see this story come together. You guys really work well together!
Reply

Nice, clean linework Peter!
Reply

Reply

sad to hear, but the inks are fabulous, could leanr a few things from watchin your work

Reply

Thanks Mike, yeah, just one in a string of a few projects thet never saw the light of day. (the worst was a book Jonboy and I worked on, Gahh, that would have been sweet!)

And don't look too long, hurts the eyes! LOL!


...oh, I'm flesh, I think?
Reply