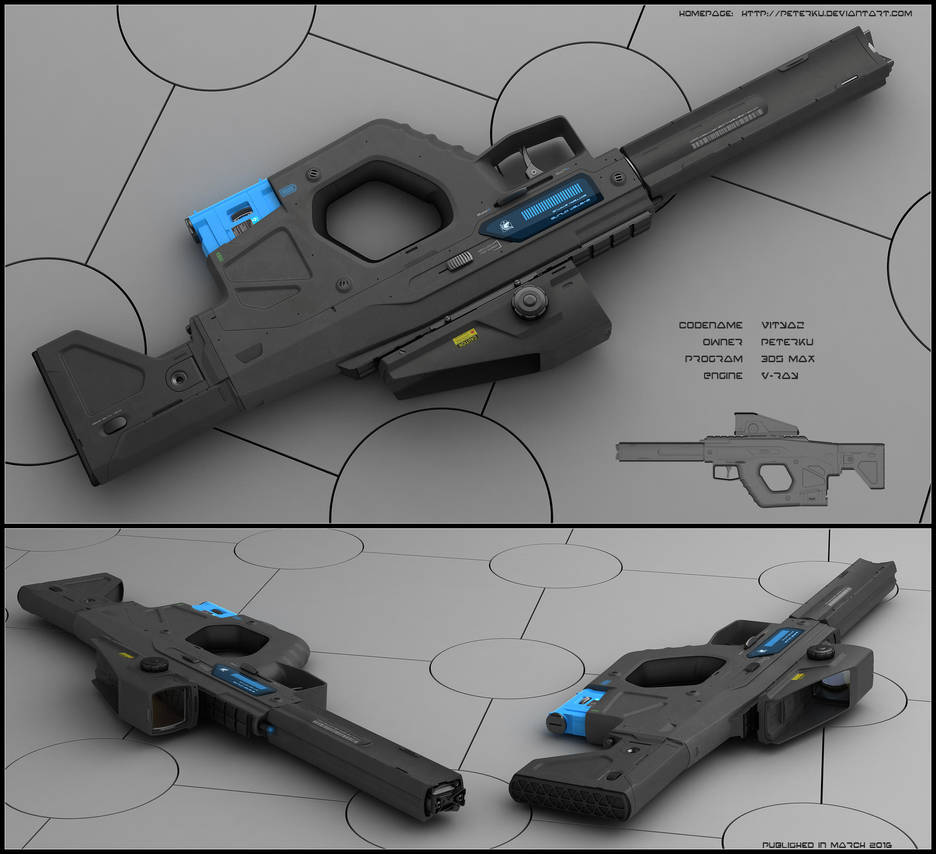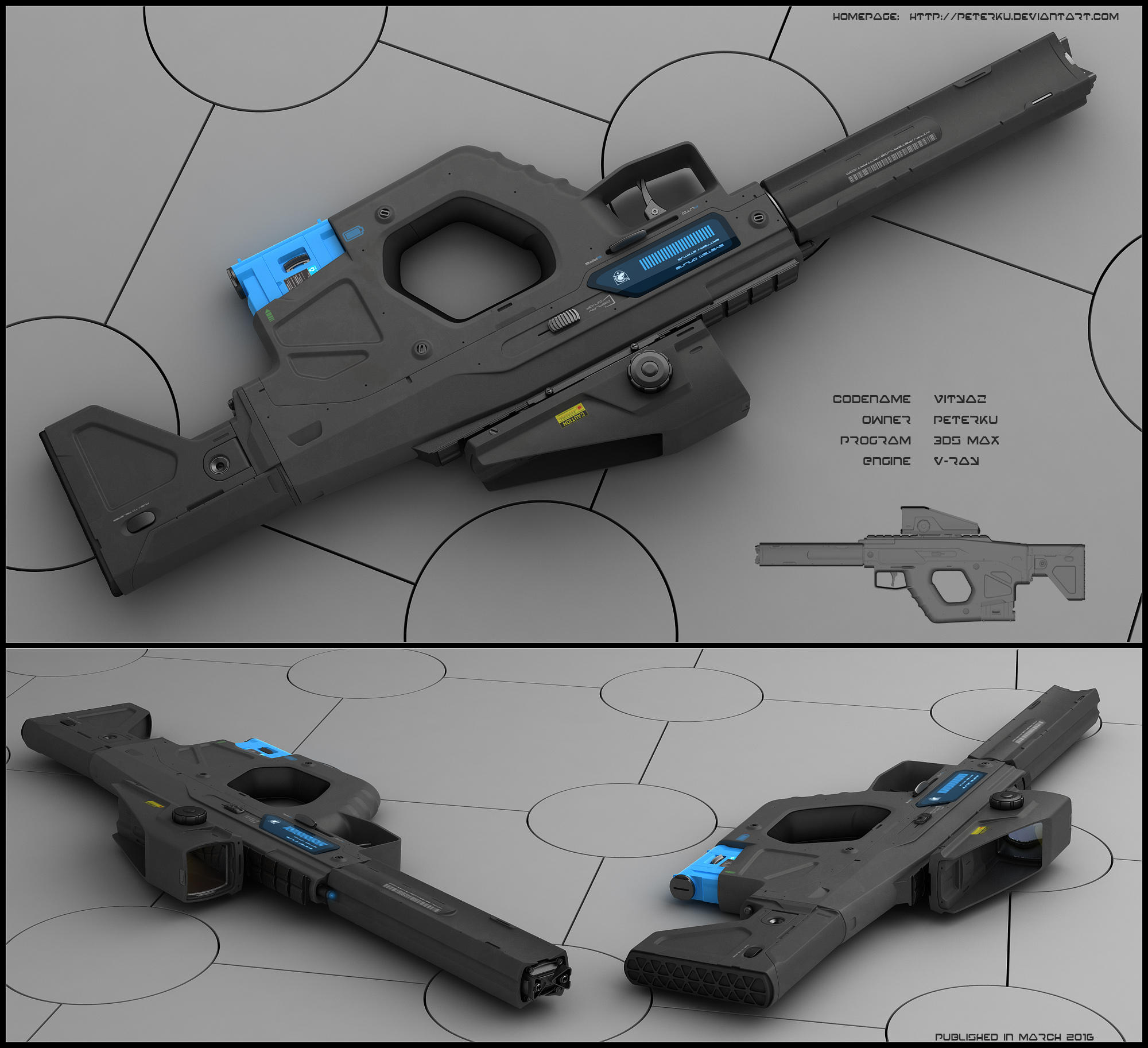 Concept of scifi gun - electric rifle - for fictional scenario. No ammo, but energy pack-battery. Worked in 3ds max, used vray rendering engine and finished it in photoshop. Concept is meant to be series with this one:
DLUGOV
, Model is highpoly. I did only one picture but it is big as usual.


So what do you think. Do you like it or not? tnx for comments if any. bye.
Overall this is a pretty good 3d model of a futuristic gun. I like the precision in the modeling with no artifacts. It's well lit and certainly conveys a feeling of solidity.

The gun however gives off a child-like vibe, like a toy. I think this is due to the bright blue gun clip and clean lines. I would suggest changing the texture of the gun clip to something metallic. Also maybe add more crosshatching texture in the inwardly beveled areas. Finally, unless it's supposed to be brand new, add some scratches and dirt, as if this is a gun that has been used often.

Otherwise this is definitely a piece that can go into a portfolio.
The Artist thought this was FAIR
18 out of 20 deviants thought this was fair.
I really like what you were trying to do here, but I want to share a few thoughts if this is intended to be a military weapon and not a law enforcement weapon (I'm assuming that this is a lethal weapon and not a crowd control device):

The battery should be a darker color. While dark gray and light blue is a really cool color combination, if this is to have practical military use, it should be much darker, perhaps even a warmer color, like a very dark, brownish-crimson. Too many light colors on a weapon would draw too much attention to it.

Additionally, the battery gauge should neither be so large nor on the side as this would give the enemy an idea of how much fight the wielder has left. The battery meter should be simpler and perhaps inset at the foot of the sight or perhaps even within the sight itself so that the wielder knows how much power she or he has left if looking through the sights.

The scale of the weapon also seems too small for such a high tech weapon. The trigger guard should be made just a little bit larger, perhaps extended forward a little bit to accommodate someone wearing thick or armored gloves. Also, while the battery is obvious, how this weapon works is not. I feel as though this weapon should be a little bit larger and bulkier behind the trigger assembly. This would give it a sense of weight and also give the impression that there are redundancies and safety systems built into it to protect the wielder from misfires or problems associated with overheating.

I really like this a lot, though, keep up the good work!
The Artist thought this was FAIR
7 out of 8 deviants thought this was fair.