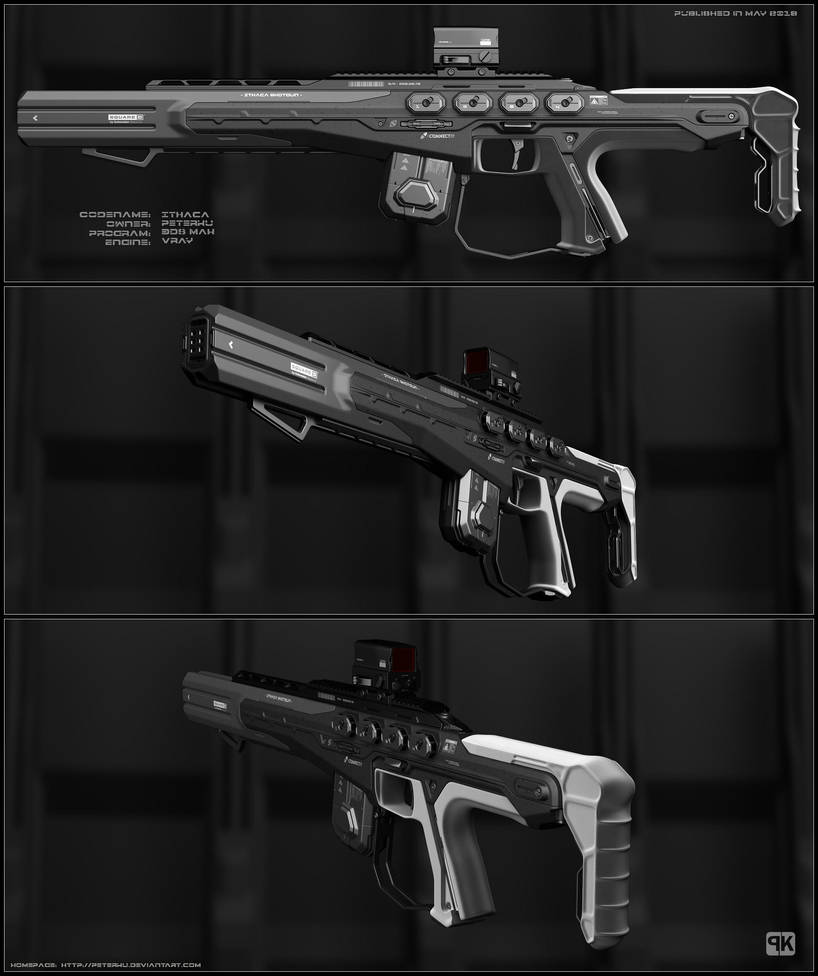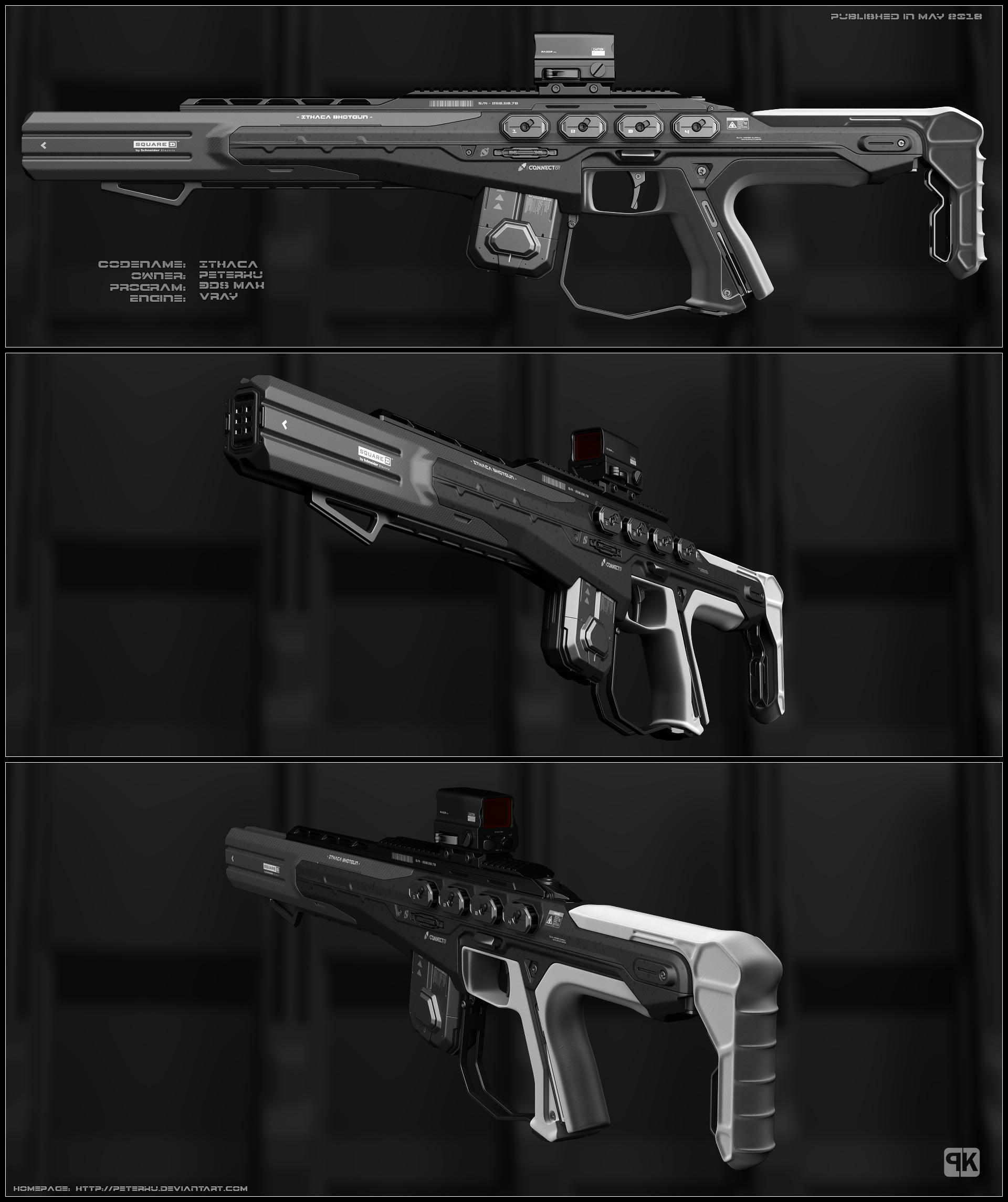 Concept of sci fi shotgun.


There is a battery instead of mag.
Appearance is dark.
Worked in 3ds max, used vray rendering engine and finished it in photoshop. Model is highpoly.

So what do you think. Do you like it or not? tnx for comments if any. bye.
Great looking weapon with an outstanding eye on the finish. One thought on the design aspect that I would not have included is the hand guard extending out from the pistol grip. As the magazine sits in front of the hand anyway and provides a certain amount of protection this would not be necessary and more importantly it looks as though it would impede the magazine change action by the user. Also the small size of the magazine would not be efficient enough for a multi barrel shotgun.

One of the highlights for me with this design is the tapering form from mid way to the 3/4 point. I especially like the decals you have used over the whole design - the font is perfect as is the tone of the lettering.

The pistol grip inner surface may need some grip pattern to help maintain control - it looks a little to smooth to my eye.

Fantastic design overall that is not spoiled by the points I have mentioned.
The Artist thought this was FAIR
3 out of 3 deviants thought this was fair.
Nice design, although it doesn't scream shotgun to me. I like the sleek lines. I like the hand guard, as a shotgun would be used for close quarters, and the hand guard might help protect your hand in that situation, and it could help guide the battery/magazine into place. I would consider beefing up the stock a bit, to fit that shotgun/CQ role. For these design shots, you might consider labeling some of the parts that aren't common to current firearms, like the four pop-outs above the trigger well, or if it uses a battery instead of a magazine. Overall, well done!
The Artist thought this was FAIR
2 out of 2 deviants thought this was fair.