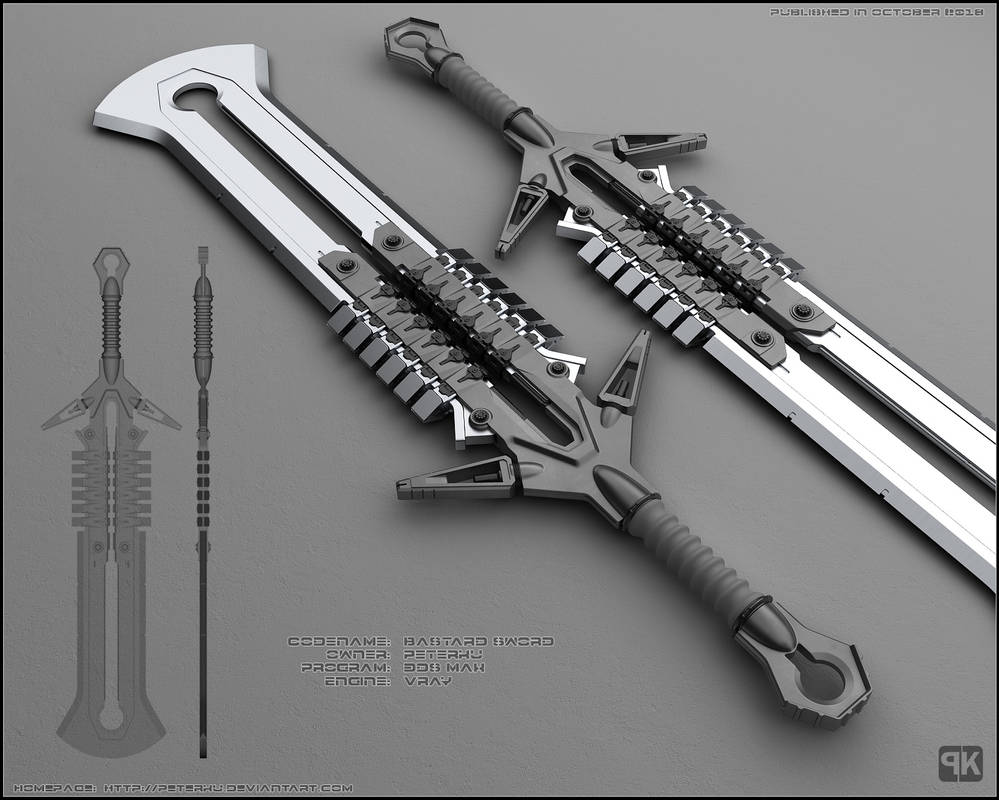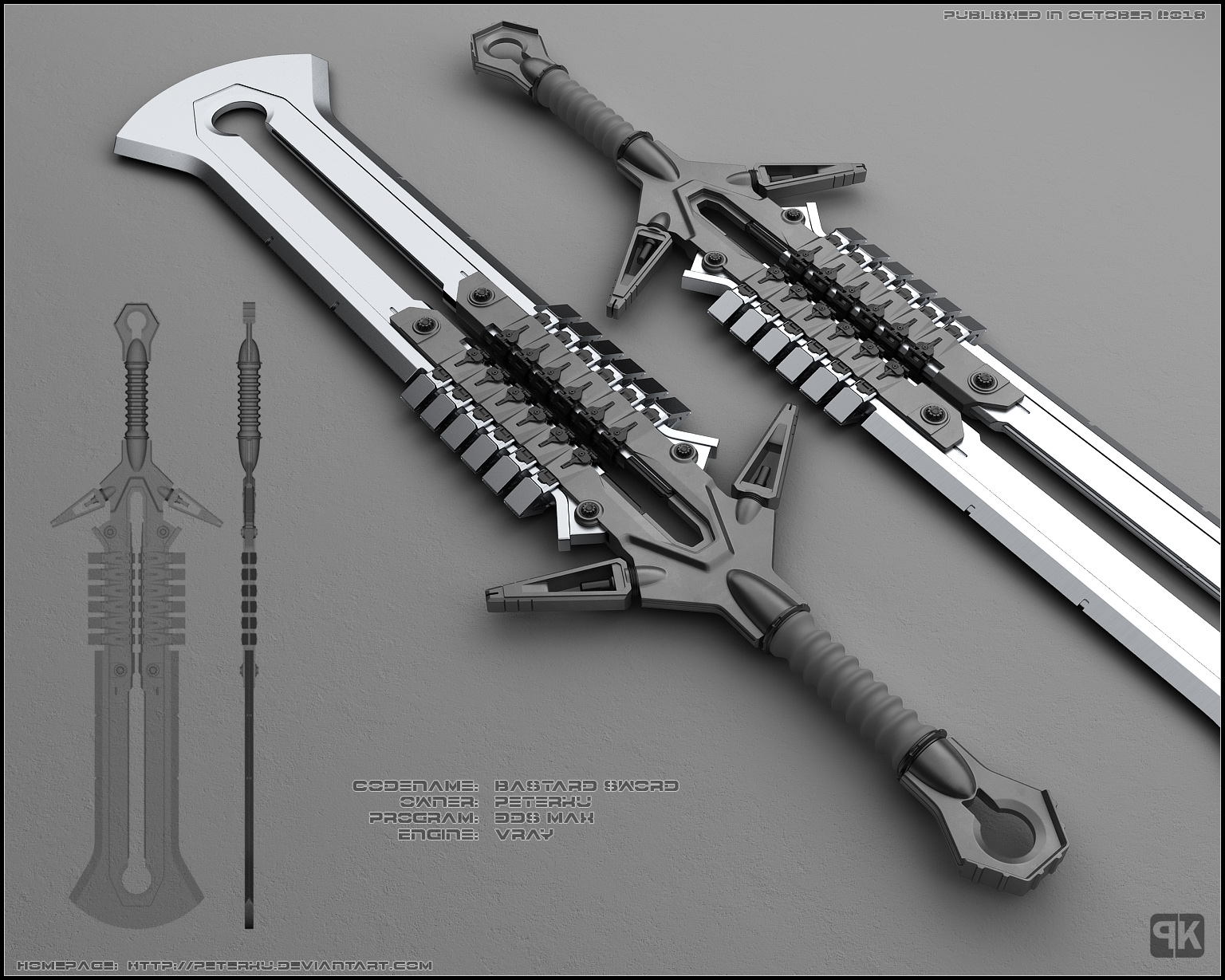 Watch
Speedwork of sword. not a real one but crazy overweighted mechanical monster slayer sword. Something you dont need technique for, just a lot of mucsles to swing around. All parts are detachable.
Worked in 3ds max, used vray rendering engine and finished it in photoshop. Model is highpoly.
So what do you think. Do you like it or not? tnx for comments if any. bye.

A lovely looking creation as always however the hand grip is too short to be a bastard sword, it should be about 25% longer, just so one hand and a half can hold the grip with the rest of the hand enclosing part of the pommel.

The pommel itself ought to be solid to provide counterweight to that awsome blade and thought needs to be applied to the point where pommel meets grip, it needs to be confortable enough to hold whilst wielding the balde two handed.

That being said the sword as it stands is perfectly proportioned for a broad sword.

My only real gripes with this sword are the hollow pommel as mentioned and the hilt crossbars where they joint the main body of the weapon. For some reason the hilt arms are attached through thin connections that will probably break or bend if the crossguard atttempts to catch another blade.

So, all in all a beautiful piece that just needs a little extra attantion to real world physics to be perfect.
The Artist thought this was FAIR
8 out of 8 deviants thought this was fair.
This style blade has a few similar weapons out there. In several games I have had a chance to have a blade with the same profile. HOWEVER. none of them were as well executed for a proper mix of brutal melee weapon with a definite sci-fi feel.

The mechanical design puts all the pieces together in a way that does not look as if it would break when used. it also seems to be something that was built for function as well as style. both of which are hard to balance out in a sci-fantasy weapon.
It has the definite "I want one" seal of approval.
The Artist thought this was FAIR
4 out of 4 deviants thought this was fair.