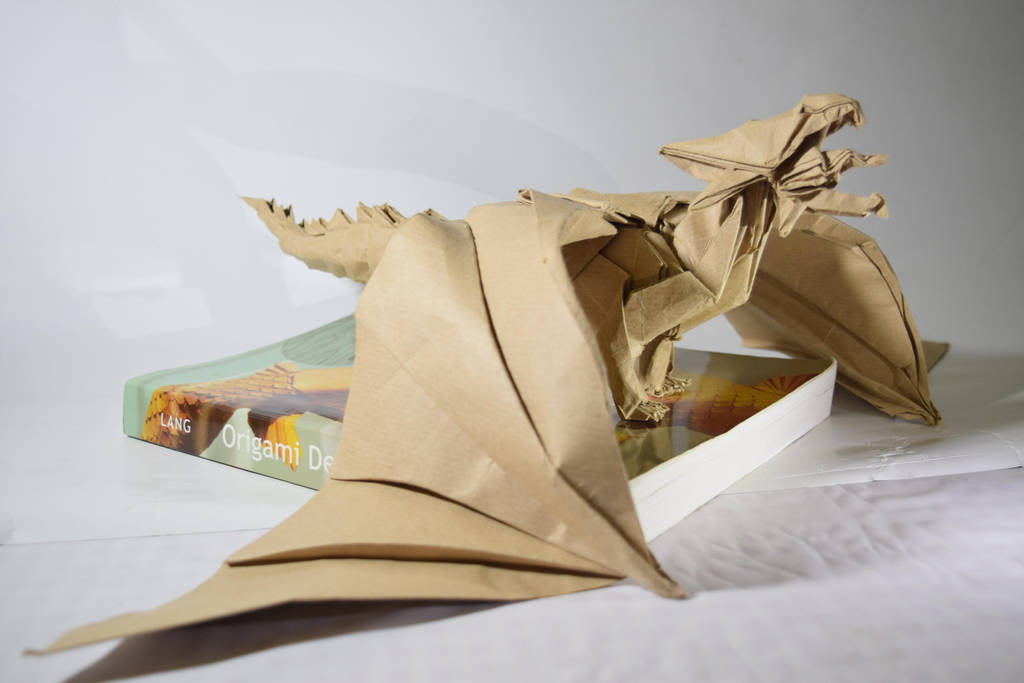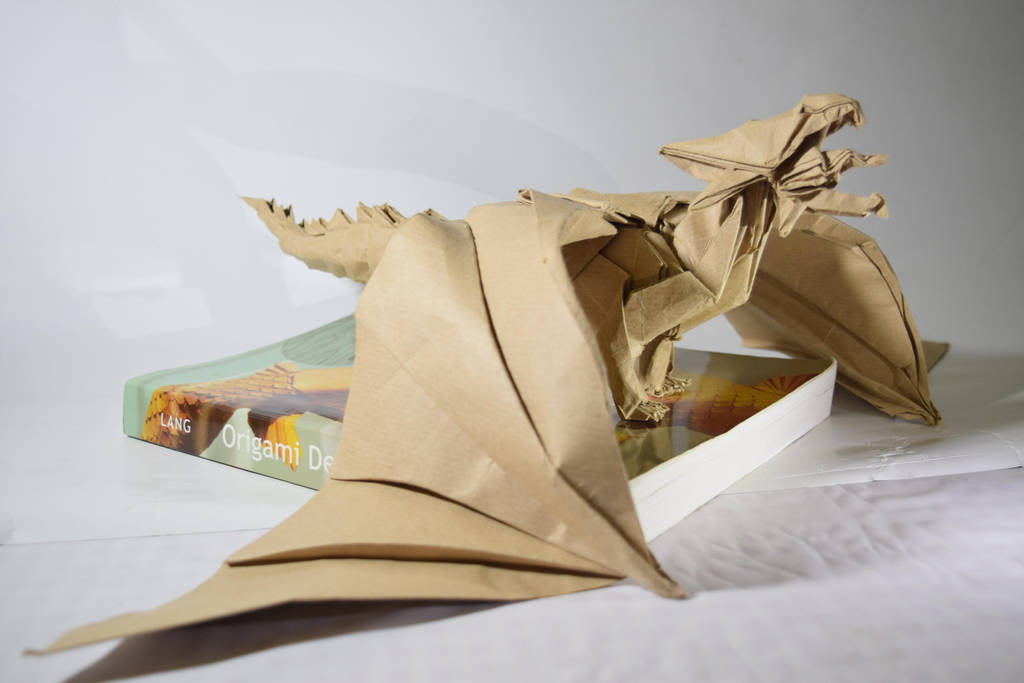 Watch
Finally a better photo of this beast! 68 cm wingspan, 40 cm long. Folded from a 100 cm sheet of kraft paper. Proudly claiming one of the best books about origami with a triumphant roar. (Origami Design Secrets by Robert Lang. Pricy but absolutely comprehensive guide to figurative origami design. This is the first edition, there is a second edition out and I highly recommend it)

Hi Petr! I just wanted to let you know that I've featured your work in a post called
Writing Thoughts October
on my dragon artwork blog (with proper attribution and links back, of course). I love your origami dragons, and they went wonderfully with the themes of my essay! You can find me at
Writing Dragons
, and this feature
here
. Keep up the amazing work!
Reply

Thank you for finding my work interesting enough to spread the love! Thank you for your courtesy as well! I will definitely have a look at your blog!
Reply

Reply

Wow, this is so impressive!

Great job!
Reply

ty jedeš teda!

Reply

Everything about these dragons impresses me.
Reply

You should make a dragon like this in flight.
Reply