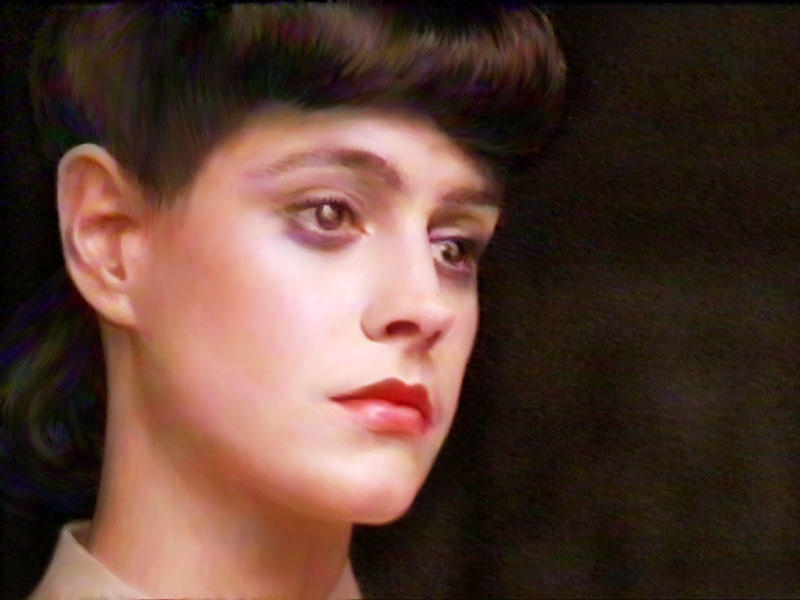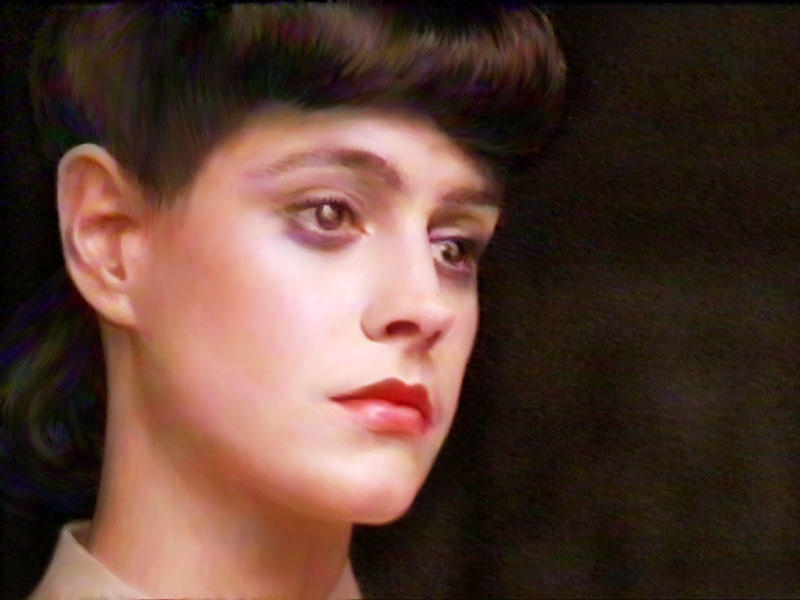 She's beautiful.
Bladerunner is
THE
BEST
FILM

EVER
Reply

I am new to digital. Is using the smudge tool in a painting cheating? I have been loving that tool. I can work on getting the right two colors side by side and then smudge to get the skin tones smooth. Wouldn't using the smudge tool be equivalent to using the side of your pinky finger to blend colors in a pastel painting? Or, maybe that is considered cheating too. I dont know; I haven't really delved into pastels.

Reply

Using the smudge tool in a painting is not cheating, but using the the smudge tool INSTEAD OF PAINTING is :¬)

All I did was took the original still, adjusted the brightness and contrast then used the smudge tool to make it look like a painting - I didn't apply and colour myself! I really like the result though, and it took long enough but I don't to pretend that I did a real painting and I have no intention of trying to paint.

btw, your paintings are ace!
Reply

Ohhh, I get it. Whew! I was thinking I would have to abandon one of my favorite tools. hehehe. Thanks for helping me understand it.

Your smudge painting sure is an improvement over the original. Great job!
Reply