Journal Entry:
Sun Dec 19, 2010, 3:55 PM
petebritney.deviantart.com/jou…
this is a journal entry i made at the beginning of october ! in it i mentioned the previous years halloween costume and hinted at what i would be doing for this year . well i totally forgot to tell you all about halloween this year !! haha i know i know its almost christmas , my bad ! but anyway my friend viki and i went as . .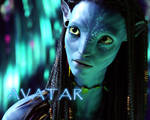 AVATAR !!! we went out clubbing and had so much fun putting it all together but even better news was : we won best dressed prize of £1000 !!!! hahaha serious !
and here is the ONLY photos of our costumes :
i56.tinypic.com/izxob6.jpg
there was glow in the dark paint , lycra , wigs , prosthetic ears , bodypaint and STILTS !!! yes ! ha check out the photos i promised , just thought id share with you all like i did last year and since i havent been uploading lately

Listening to: dashboard confessional - belle of the boulevard
Drinking: beechams honey and lemon flu remedy :/

Watch