guys
im sick .
or at least i have been for 9 days already and am not well entirely yet , i just wanted to let you know about my lack of submissions or tell some of you why a reply has taken a few days . ive been hibernating away in my bedroom (which im sick of the sight of now hah) watching the whole series of the walking dead , endless the hills and awe inspiring films such as changeling , castaway , time travellers wife , ponyo (ok , maybe not all of them are as awe inspiring just a little magical lol) .
usually at times i am sick i would somehow manage to find time to create some pieces anyway like the time i created these i was sick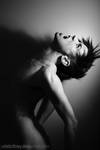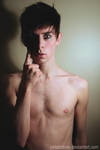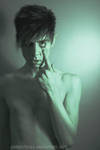 however this time round it was my face that was affected . .
26+ ulcers englufed my mouth . i havent had a solid meal in 9 days and counting . can you imagine the annoyance of having one maybe 2 ? imagine 26 circles on a page then imagine them as pain spots in your mouth . . . ive been VERY frustrated recently with hospital visits and the overwhelming urge to eat chocolate haha but sugar ? no way ! grrrrr anyway ! more art soon i hope ! just wanted to give you a heads up and hope youve all got your christmas presents sorted haha