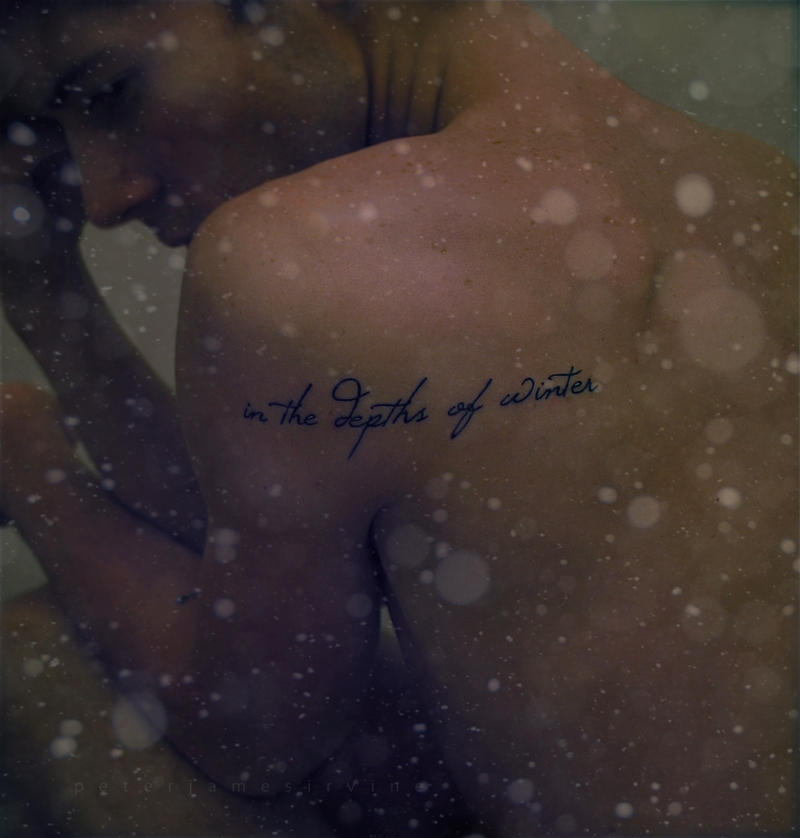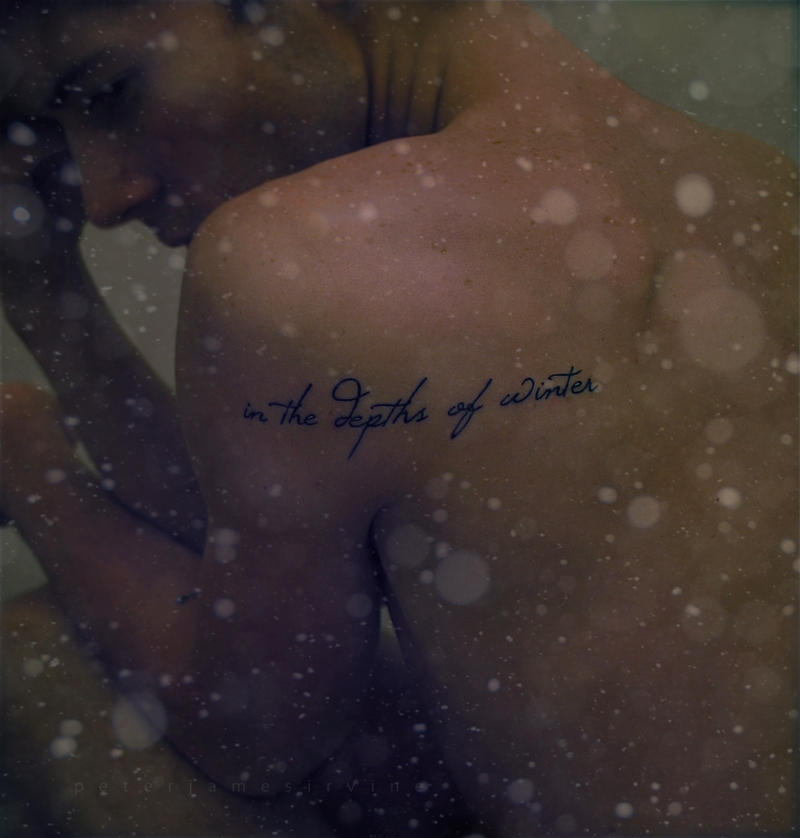 Watch

Do you know what's the name of this font? Thanks

Reply

Reply

So beautiful, and one of my favorite and inspiring quotes

Reply

This is absolutely amazing, i love it <3
Reply

ohhhhhhhhh i love the rest ,"when the moon only lights the coldest of nights...."
LOVE LOVE LOVEEEEEEEEEEEEEEEE that! Is that part of the Depth of Winter?
Reply

no , actually (and i dont tell a lie here) i just made that up myself to accompany the quote with a sortof visual you can relate to

it is part of what the depth of winter is to me !
im so glad you love love loveeee it hahaha
Reply

that looks awesome, especially with your emotion.

Reply

I love the cropping and the effects you've put into this. It goes so well not only with your new Tatt, but also your face, which holds an expression of depth and thought
Reply




Brilliant!



Reply