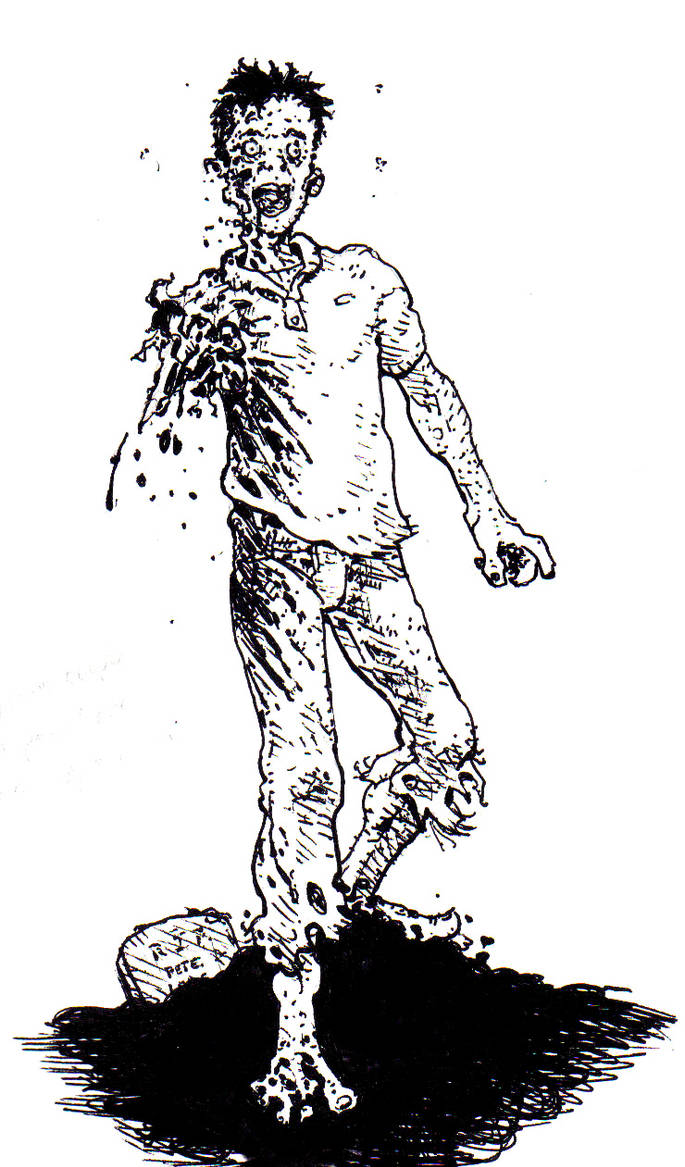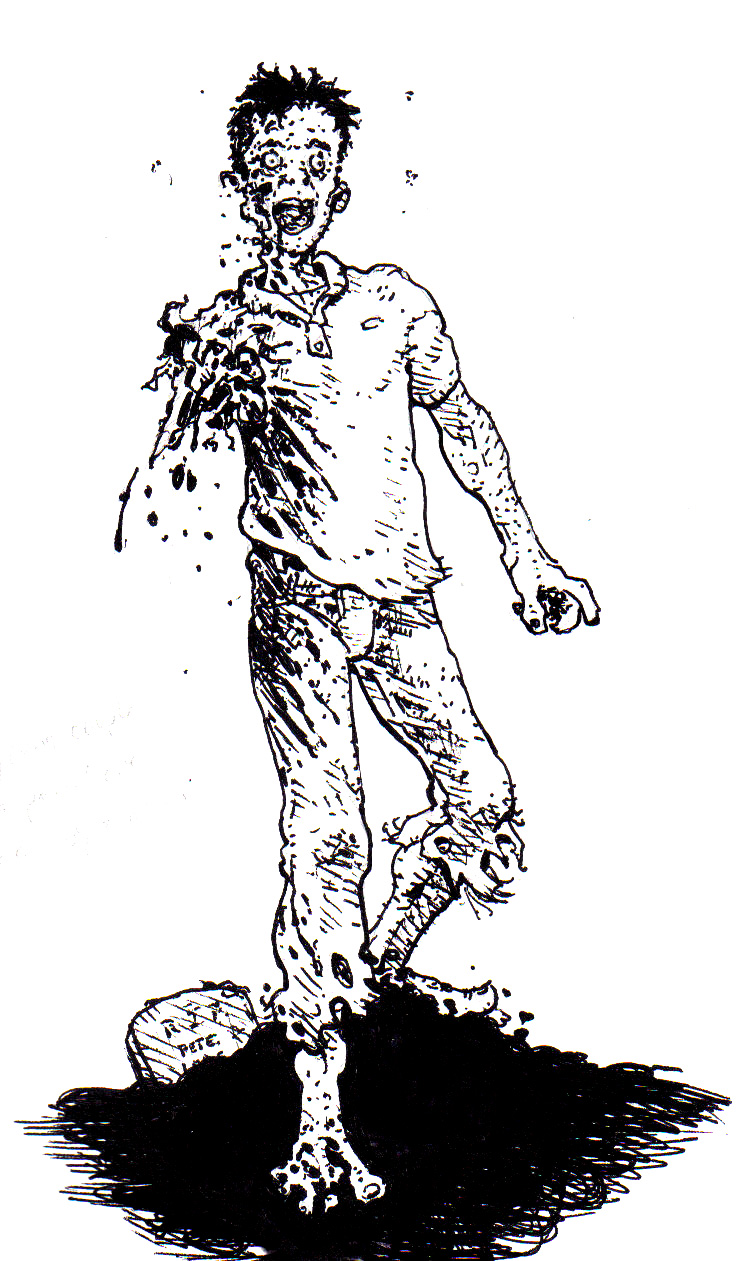 A rather old (drawn last year) pic of a "new" zombie. I don't recall the motivation for drawing it, but my motivation for posting it was that I posted another zombie pic and then I remembered doing this one, so here it is.

Penciled then inked.

Thanks a heap! Though I agree that this works in b+w, I might try coloring this at some point just to amp up the gore a bit. Maybe for Halloween.

Reply

You have a really good eye for the macabre and the use of stark black and white in this piece only makes it all the more creepy, I think. Kudos!
Reply