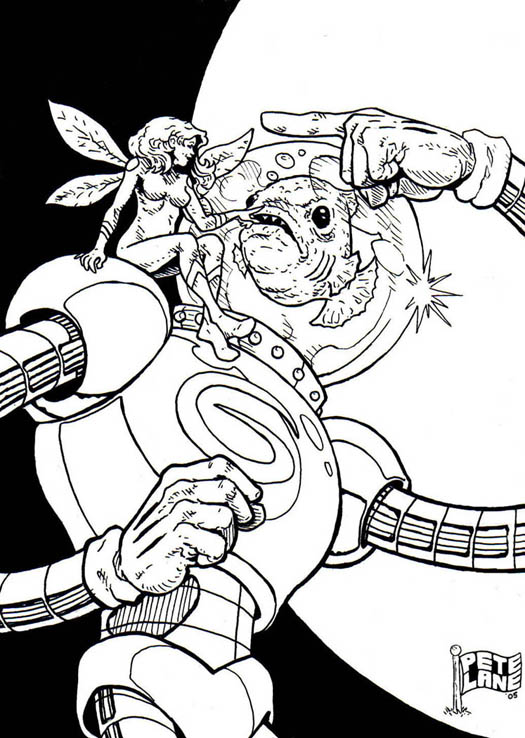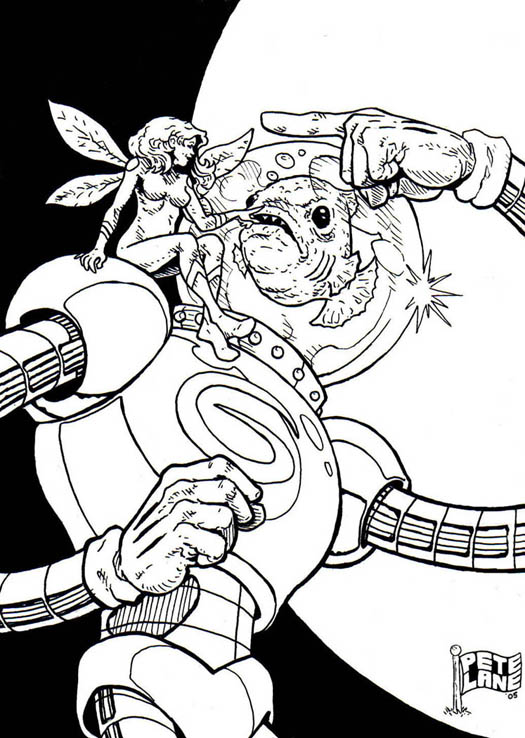 Watch
A pin-up of Gilroid and Diminutive Lass for Jerry Smith's independent mini-comic MIRACLE FORCE.

Very nice - I really love the touches you did on the metal arms. The fish in a bowl reminds me a bit of Bob the Fish, a villain from Earthworm Jim.
Reply

It's funny you mention the arms, 'cause that's one of the spots I wish I had spent more time on. Thanks alot though.

BTW (and I should have mentioned this in the Artist's Comments - I'll edit later) the characters here are Gilroid and Diminutive Lass.
Reply

wow, the concept is just awesome and the black and white is so clean. how do you come up with this?
Reply

Thank you. I can't take credit for the design of the characters (Jerry Smith did that) but I did the rest

Reply